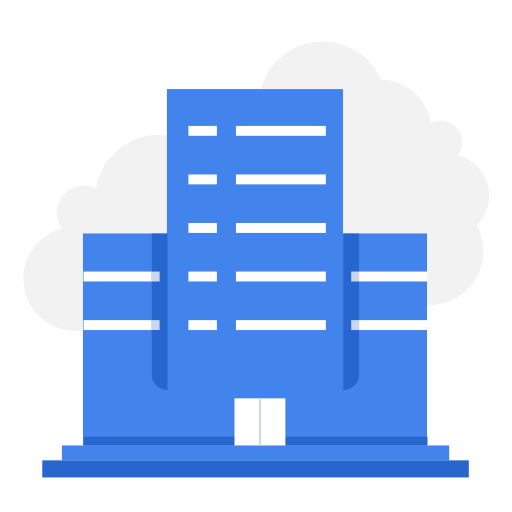 Confidential
Call for Media House/PR Advertising Agency for Production of Video Documentaries
Confidential
2716 views
Share with:
Posted date
3rd May, 2021
Last date to apply
11th June, 2021
Country
Pakistan
Locations
Karachi /Lahore
Job Category
Arts, Design, Entertainment, and Media
Job Type
Consultant
Positions
1
Job Description:
Job Description:
Purpose: A humanitarian and development organization requires 4 videos development of 3-4 minutes covering social issues faced by marginalized communities.
Aims and Objectives
The organisation aims to address factors that divide people by promoting inclusiveness, shared values, diversity, and interdependence. Marginalized communities are assisted irrespective of race, faith, colour, age, sex, economic status, or political opinion. Respecting the right to choose how to live, we work with marginalized communities in order for them to overcome inequality and lead peaceful, dignified and resilient lives. The organization envisions to channelize efforts for the social inclusion and justice of marginalized communities to have equal opportunities of education, health, employability and assistance in disaster/crisis management.
Assignment
A media house is required to produce 4 short videos (4 minutes maximum) in consultation with the organisation to highlight and raise awareness on issues faced by minority communities.
Objective
| | |
| --- | --- |
| Theme | Awareness Raising on Issues of marginalized communtiies |
| Target Audience | Youth and Minority Communities |
| Timeframe | 4 – 5 months |
| Output | 4 Short Videos |
| Language | Urdu with English Subtitles |
| Voice over requirement | Urdu |
For the production of 4 Videos the Consultant /Media agency is expected to:
Coordinate with the focal persons to ensure the contents and quality of the videos will be as per the expectation

Share produced and edited videos with the organisation within the agreed time frame after approval of written scripts & story boards

Total production time will not exceed than below mentioned timeline

The video contents should be in line with the local culture, people's faith and dignity.

The consultant/media agency will be responsible of producing the videos from concept to final execution

The consultant/media agency is expected to arrange trained, creative and experienced production crew including directors, translators, script writers, voice over artists, editors and animators etc.

Music scores designed for these videos is expected to be of great quality, original and copyrighted.

Immediately communicate questions or request information regarding themes or content if information provided by the organisation needs clarification or more details.

Do the necessary revisions whenever the feedback is given in all the stages of production.

Both videos will have encoded English subtitles.

Voice over will be in Urdu & English (where specified) language both.

All completed media and services supplied by the consultant/media agency shall be of applicable production standards. The consultant/media agency agrees that the media shall be of high quality, artistically produced with direction, graphics, subtitles, sound, art, animation, synchronization and other physical and aesthetic content.

All videos will be uploaded online in High Definition.

Understands the mission/vision of the organisation, the project goals and objectives

Demonstrates an understanding, and incorporate into practice, the various codes of conduct, values, ethics and standards practiced

Is open to receiving feedback and willing to make changes

Has demonstrated knowledge on culture context and traditional history in Pakistan

Has good understanding on human rights and social around equality, social-cohesion and the constitution

Remains available for meetings & discussions with the organisation whenever required and provides positive and constructive inputs.
Timeline
The contracted consultant will finalize the work schedule after 3 calendar days of signing of the contract. It is anticipated that the consultant agency will get 150 calendar days after signing the contract. However, the targeted deadline is no later than 15th October 2021.
A meeting will be conducted between the organisation and the consultant where the project objective will be well discussed and the media agency will then propose possible ideas and concepts, including video formats, for the videos. Upon agreement of concepts, the agency will proceed with developing first drafts of concept notes, which will be open to inputs and feedback from the organisation. Once this process is complete, the pre-production stage as listed below will begin.
| | | |
| --- | --- | --- |
| S. # | Description | Duration |
| 1 | Pre-production – share first draft of script and story board | 20th May 2021 |
| 2 | Take inputs from the organisation and finalize script | 15th June 2021 |
| 3 | Filming and Recording of 2 videos | 30th June 2021 |
| 4 | Share first cut of 2 videos | 15th July 2021 |
| 5 | Share second cut for review of 2 videos | 31th July 2021 |
| 6 | Final Submission of 2 Videos | 15th August 2021 |
| 7 | Filming and Recording of 2 videos | 30th August 2021 |
| 8 | Share first cut of 2 videos | 15th September 2021 |
| 9 | Share second cut for review of 2 videos | 30th September 2021 |
| 10 | Final Video submission | 15th October 2021 |
Financial Terms
Payment will be made through "Account Payee Cheque" in favour of Consultant after making necessary deductions of tax according to prevailing laws of the country as per schedule below
25% after signing of the contract

30% after submission of concept note, script and storyboard

20% upon submission of first cut of videos

25% on submission of final cut of videos
Deliverables
Scripting and story boarding (soft and hard copies)

RAW footage, Background Music.

Prepare and create graphics (if required)

4-5 minute videos in HD format (edited version)

Design/produce the cover/case accompanying the final videos item-DVD

Provide an advance screen copy for approval.

Transcript of the videos

Subtitling of videos in English language (srt files)

Web and mobile version of video
To achieve the aim and objectives agreed above, the organization will:
Provide clear instructions/assistance in content as to form the structure of the video.

Provide facilitation in lining-up the interviewees, beneficiaries, community members, theatre performers.

Sharing prompt feedbacks on the work in case changes are required at each production stage; feedback will be provided within three working days of receiving scripts.

Provide information on themes and relevant guidance so that production house can form the concepts.
Ensure that all payments to Consultant – Production house are paid in accordance to our contractual agreement.

Provide focal person from the organisation to coordinate with.
LANGUAGE
English/Urdu
ELIGIBILITY
5-7 years experience of writing and video production.
Experience in already developing impact-capturing documentaries.
Apply By:
The applicants are requested to apply on the link mentioned below
https://forms.gle/eWk4M3JmzGXRJ7hq8