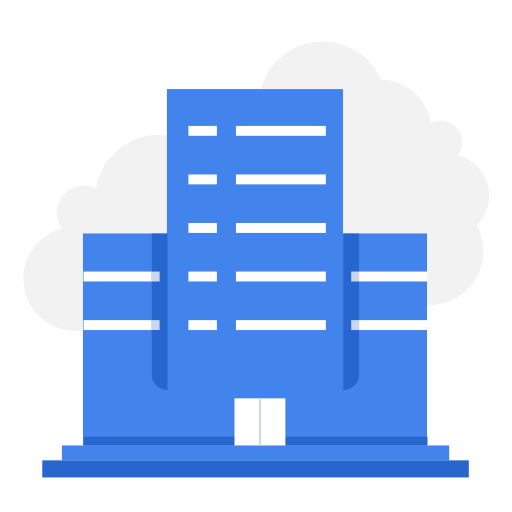 U.S. Pharmacopeial Convention (USP)
Consultancy Services For ISO 17043 For Laboratory to Become PT (Proficiency Testing) Service Provider for Pharmaceuticals
Apply Now
U.S. Pharmacopeial Convention (USP)
1188 views
Share with:
Posted date
4th May, 2021
Last date to apply
21st May, 2021
Country
Pakistan
Locations
Islamabad/Rawalpindi, Lahore, Karachi, Quetta, Multan, Bahawalpur, Faisalabad, Peshawar
Job Category
Consultancy
Job Type
Full Time
Positions
1
Job Description:
ABOUT US
The U.S. Pharmacopeial Convention (USP) is a scientific nonprofit organization that sets standards for the identity, strength, quality, and purity of medicines, food ingredients, and dietary supplements manufactured, distributed, and consumed worldwide. USP's drug standards are enforceable in the United States by the Food and Drug Administration, and these standards are used in more than 140 countries. USP's focus on global public health extends to lower and middle-income countries with work in over 20 countries through donor-funded programs. Our programs are focused on building the capacity of regulatory authorities and manufacturers in ensuring patient access to quality-assured essential medicines by providing: 1) Technical assistance to manufacturers to increase the supply of quality-assured priority medicines for malaria, HIV/AIDS, tuberculosis (TB), neglected tropical diseases (NTDs), and maternal, newborn, and child health (MNCH) products; and 2) capacity-building activities to regulatory authorities to fulfill their function in ensuring the supply of quality-assured medical products.
PQM+
The U.S. Pharmacopeial Convention (USP) is a scientific nonprofit organization that sets standards for the identity, strength, quality, and purity of medicines, and dietary supplements manufactured, distributed, and consumed worldwide. In Pakistan, Promoting the Quality of Medicines Plus (PQM+) Program is a Cooperative Agreement between the United States Agency for International Development (USAID) and USP. This cooperative relationship supports the Drug Regulatory Authority of Pakistan (DRAP) for regulatory reforms, quality assurance systems, and strengthening the quality control laboratories in Pakistan. Moreover, PQM+ also provides technical capacity building in close coordination with DRAP and provincial health authorities.
ACTIVITY OBJECTIVE
PQM+ intends the laboratories to achieve ISO17043:2010 and become official PT service providers. PQM+ intends to enhance the capacity of local public sector laboratories to get ISO17043 accreditation and run PT schemes. For the said purpose PQM+ intends to Hire services of a consultant for ISO 17043:2010 standard for selected laboratories to become ISO 17043 accredited PT service providers. The main objectives of this activity are:
To understand and interpret the requirements of ISO/IEC 17043 in the provision of proficiency testing.

To develop appropriate training materials on PQM+ format through utilization and implementation of ISO/IEC 17043:2010 Conformity Assessment.

To arrange an awareness session on ISO 17043 standards for selected Laboratories.

To develop a system to maintain a quality management system and demonstrate competency to provide proficiency testing schemes.

To develop a structure where laboratories can be assessed on how they plan, develop, analyze and report sound, meaningful schemes.

To demonstrate competence in the planning, development, and execution of proficiency testing schemes.

To Promote compliance to international standards.

To Reduce potential costs to the organization.

To Increase the ability to produce reliable results.
MANDATORY DELIVERABLES
Lab assessment report.

CAPA plan and period implementation report.

List of all SOPs or any other document developed or reviewed.

Pre-assessment report of ISO audit.

ISO 17043 Certification by PNAC or any other equivalent authority.

Manuals for QMS, checklist, methodology for root cause (investigation) analysis.

All requirements related to calibration laboratory as required by ISO 17043.
MINIMUM REQUIREMENTS
At least 05 Years' experience in relevant fields.

Hands-on experience and work, with an understanding of ISO 17043 accreditation and training.

Understanding of Technical requirements for the production of suitable PT.

Understanding of Technical requirements for the determination of the accepted value of samples or artifact.

Understanding of Requirements for shipping samples and artifacts.

Demonstrated experience in understanding Technical requirements for the statistical analysis of participant data.

Demonstrated experience in Assigning participant scores in the various scoring schemes.

Understanding of Quality Management system requirements for ISO 17043:2010.

Requirements for receiving and reviewing participant root causes for unsatisfactory participation.

Demonstrated ability in developing policies, regulations, and guidelines related to ISO requirements.

Demonstrated ability to lead professionals and manage others through influence and collaboration.

Demonstrated ability to collect and interpret quantitative/qualitative information, with analytical problem-solving.

Proven leadership skills in consulting, with demonstrated experience in training and mentoring staff and others.
PERIOD OF PERFORMANCE
The scope of the work defined herein should be implemented before 30th July 2021. The assignment will be required 20 Working Days Level of Effort (LOE).
GEOGRAPHIC AREA
Selected firms/individuals will develop and work in consultation with the USP Pakistan team and provide services at selected laboratories.
REPORTING
Selected firm/ individual will report to the PQM+ Deputy Chief of Party.
EVALUATION CRITERIA
Past Experience - 30%

Qualification and Education - 30%

Financial Proposal- 40%
IMPORTANT NOTE
The Consultant (Firm/Individual) is required to have the aforementioned professional and technical qualifications. Only the applicants who hold these qualifications will be shortlisted and contacted.
Please send CV/Profile, 3-References, and Daily Rate by downloading the following ANNEX – D (Template):
https://drive.google.com/file/d/1SNQftPHB25vpRZTcznnsDrFRB8d2r7d1/view?usp=sharing
The Quoted Per Day Rate should be inclusive of all applicable taxes, traveling and any other associated costs.
Kindly send all Technical and Financial Proposal to ATTN: USP Pakistan Procurement at [email protected] before the closing date of May, 21st 2021. When submitting your application, write "ISO-17043 Consultant - Pakistan" in the email Subject Line.