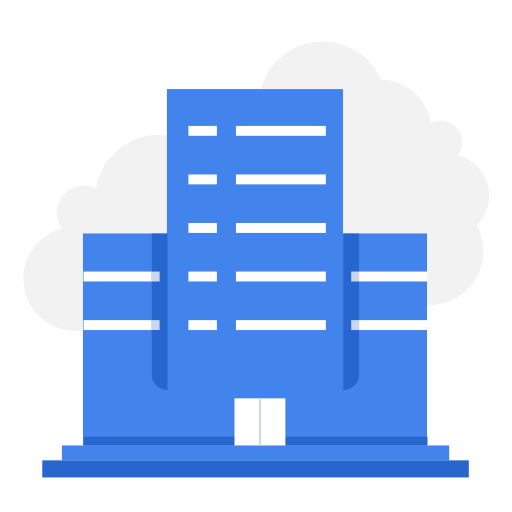 Chemonics International Inc. SMEA
STTA - Business Growth Planning, Management & Business Model Innovation
Chemonics International Inc. SMEA
840 views
Share with:
Posted date
4th May, 2021
Last date to apply
23rd May, 2021
Country
Pakistan
Locations
Islamabad
Job Category
Community & Social Services
Job Type
Consultant
Positions
1
Job Description:
Scope of Work Summary:
The USAID Small and Medium Enterprise Activity (SMEA) requires the services of a trainer/consultant to conduct (at least 6) training sessions for entrepreneurs/startups and SMEs (100-120) on:
Business growth planning and management (including marketing, branding, positioning, customer conversion, market research, customer acquisition strategies, growth strategies for tech businesses and pricing
Business model innovation (including pricing mechanisms, revenue streams, cost structures, developing unique selling propositions, product positioning and formulating strategy from the Business Model Canvas).
1. Position Title & Department:
Consultant for "Business growth planning, management and business model innovation"
2. General Summary:
Chemonics International is implementing USAID Small and Medium Enterprise Activity (SMEA), which is a 5-year, $35 million project that is aimed at improvement of financial and operating performance of small and medium enterprises (SMEs) in Pakistan in selected high-performing industrial, manufacturing and services sectors.
SMEA's development hypothesis is that SME-led economic growth will result in job creation, and entrepreneurship development contributing to increased GDP. SMEA will increase incomes and employment in project-assisted economic sectors and improve the enabling environment for private sector led growth in Pakistan.
SMEA also has a special interest in encouraging women-led enterprises to ensure that they can also display similar signs of growth, namely increase in sales, exports, jobs and incomes. Thus, it aims to help them in their business growth process through capacity building. For this objective, SMEA conducted multiple consultative sessions and meetings with several businesses, trade bodies and chambers and identified some common constraints and challenges faced by women led businesses. The meetings revealed that these businesses face several management constraints as they grow in scale, including the need for a better marketing strategy (online or otherwise), understanding value addition, differentiation, customer acquisition strategies and other business management concepts. SMEA has previously conducted business growth and planning trainings for women led enterprises in 2019 and also in June 2020. A total of 15 trainings were organized to train more than 280 women entrepreneurs across KPK, Punjab, Sindh and Balochistan.
However, the scope for business growth planning and management trainings is not just limited to women-led enterprises as tech enabled men led enterprises face the same issues. According to a report by Jazz Sustainability and Digital Teams in collaboration with VEON, in Pakistan, most startups are launched by people who are over the age of 30 and have a professional background. Less than half of these entrepreneurs have startup experience and many of them are young people who have studied or worked abroad and returned to Pakistan to do business. The report also says that many founders lack business and management skills as well as an entrepreneurial mindset, as 50 percent of startups have only IT engineers in the founding team.
Most tech led startups (regardless of whether they are men or women led) begin with an idea but many of them fail because they are unable to adapt their business model to market requirements, apply customer acquisition strategies, price their products and services appropriately, develop Unique Service Propositions (USPs) and implement growth strategies for their businesses. USAID SMEA engaged in discussions with key players in startup incubation and development like National Incubation Center (NIC) who reinforced these hypotheses. According to a report on Digital Entrepreneurship in Pakistan by Jazz, 50 percent of startups launched in Pakistan are in popular consumer segments such as ecommerce, marketplaces, communications and content. Many of these companies tend to focus on the domestic market and seek to replicate digital business models that are successful in other parts of the world. However these business models often need some innovation and reevaluation as the domestic market has differences with other global markets.
Receiving support and training in business growth and management and business model innovation will enable entrepreneurs and startups to manage the expansion and innovation of their businesses more efficiently and to take advantage of opportunities specific to the markets they are targeting. These trainings will result in an increase in sales for the businesses (including exports in some cases), and greater resilience to environmental challenges, thus increasing incomes and creating more employment opportunities. The business management trainings are already a part of the Year 4 workplan of the Competitive Enhancement component under Improved Economic Performance. The business model innovation training would fall under the same category.
Therefore, SMEA requires the services of a trainer to impart knowledge to entrepreneurs/startups and SMEs on the above-mentioned issues. The required trainers should have requisite technical skills in the above-mentioned fields, the experience of dealing with the above business challenges and the ability to conduct engaging trainings online, as the onset of Covid has restricted physical trainings. The trainer should also understand the issues commonly faced by tech enabled men and women owned enterprises and have experience of conducting these trainings.
3. Objective of Consultancy:
SMEA wants to conduct (at least six) short duration trainings for startups and SMEs (100-120) on the following proposed topics:
Business growth and management
business planning and expansion strategy

general management: planning, organizing, coordinating, directing, oversight

marketing and sales (including marketing plans, advertising and promotion)

costing and pricing strategies

digital persona building

brand building and positioning

customer acquisition and growth hacking

customer personas and customer discovery
Business model innovation
adapting business model to changing market dynamics

understanding revenue streams and pricing mechanisms

understanding cost structures

formulation of strategy through the Business Model Canvas

developing Unique Selling Propositions (USPs) to create product/market positioning
Due to Covid and restrictions on public gatherings, the trainings are to be conducted online as per the following table. If government restrictions are lifted and physical gatherings are allowed, then trainings may be conducted in Islamabad, Lahore and Karachi as per requirement from USAID SMEA.
Training 1

Training 2

Training 3

Business Growth and Management

4 hours per day

Spread over 4 days

4 hours per day

Spread over 4 days

4 hours per day

Spread over 4 days

Business Model Innovation
4. Duties and responsibilities:
Consultant/ trainer will be required to develop/customize the training modules as per the requirements and conduct training sessions at various locations proposed by technical teams.
For the above-mentioned outputs, SMEA will require the services of the following:
One consultant/ trainer to design and conduct trainings on business growth, management and business model innovation for men and women led businesses
All the activities performed by the trainer/consultant must be in line with the awarded contract and scope of work. The trainer/consultant will perform the activity by keeping in view the business protocols/scope and quality parameters defined in the contract as per Chemonics policies. The trainer/consultant will be responsible to produce and submit all deliverables with supporting documents mentioned in deliverables schedule.
5. Specific Tasks of the Trainers:
Meet with SMEA, Competitiveness Enhancement Lead and other team members to understand the specific requirements of the scope of work and the project as a whole.

Study and understand the project background, approach and objectives and review other relevant studies/ material

Develop/ customize training modules as per entrepreneurs' needs, and share with SMEA team to solicit feedback and get approval. The trainer may suggest handouts, brochures or handbooks (as required).

The trainer for business growth and management conducts a training spread over four days online and a business model innovation training also spread over four days online.
6. Job Qualifications
Position

Person Specifications

Trainer for Business Growth, Management and Business Model Innovation

Sixteen years of education in business administration or related field

At least 5 years of experience in business management

Experience in conducting trainings for tech enabled startups/businesses

Awareness of recent trends and changes in marketing and other business practices

Awareness and experience of working on tech enabled business models

Previous experience of working with USAID projects or other donors in economic growth will be preferred

Experience of working with donor projects in the SME space will be preferred

Excellent written and verbal communication skills

Excellent presentation skills
7. Duty Station:
Consultant will be based in Islamabad and should be available to work with the SMEA team out of SMEA's Islamabad office and will be required to conduct other meetings and trainings in Islamabad, Lahore and Karachi or online as per government recommended SOP's and advice from USAID SMEA. The costs of travelling and accommodation (if any) will be paid according to the standard Chemonics policy.
8. Reporting:
The consultants will report to the Component Lead for Competitiveness Enhancement or any other designated staff, and will work closely with other members of the Competitiveness Enhancement team.
9. Duration of the Assignment:
This assignment is planned to take place as per a start date of on or around June 1st, 2021 and end date of on or around December 31st, 2021, up to a total of 20 days level of effort (LOE)[1].
10. Deliverables:
The following are the key deliverables and their associated deadlines. The timeline for the LOE assigned for each activity as mentioned in the following table will be discussed and agreed with the technical team and the consultants.
| | | |
| --- | --- | --- |
| No. | Activity / Deliverable | LOE Required |
| 1 | Business Growth And Management – Discussion with SMEA team | 1 Day |
| 2 | Business Growth And Management – Preparation of training module, meetings with industry contacts, and approval of content from SMEA | 3 Days |
| 3 | Business Growth And Management – Training session 1 | 2 Days |
| 4 | Business Growth And Management – Training session 2 | 2 Days |
| 5 | Business Growth And Management – Training session 3 | 2 Days |
| 6 | Business Model Innovation – Discussion with SMEA team | 1 Day |
| 7 | Business Model Innovation– Preparation of training module, meetings with industry contacts, and approval of content from SMEA | 3 Days |
| 8 | Business Model Innovation – Training session 1 | 2 Days |
| 9 | Business Model Innovation – Training session 2 | 2 Days |
| 10 | Business Model Innovation – Training session 3 | 2 Days |
| | Total | 20 Days |
---
[1] Based on the uptake and demand, the training might possibly be replicated with other partners in which case, an LOE extension request will be submitted with the same scope; but with additional MSMEs trained.
Apply By:
Application Instructions:
Please send electronic submissions of your CV with cover letter when you apply to [email protected] by May 23, 2021. Please include the position you are applying for in the subject line. Applications without these items may not be considered. No telephone inquiries, please. Finalists will be contacted.
Chemonics is an equal opportunity employer and does not discriminate in its selection and employment practices on the basis of race, color, religion, sex, national origin, political affiliation, sexual orientation, gender identity, marital status, disability, genetic information, age, membership in an employee organization, or other non-merit factors.