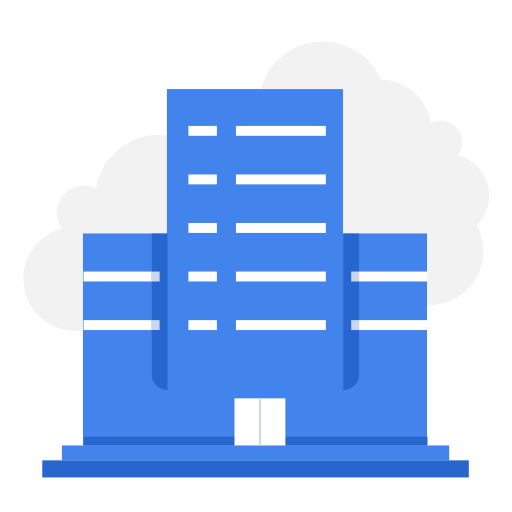 Save the Children
Hiring of Data Management and Analysis Consultant for Climate Change Study
Apply Now
Save the Children
946 views
Share with:
Posted date
29th April, 2021
Last date to apply
6th May, 2021
Job Category
Community & Social Services
Job Type
Consultant
Positions
1
Job Description:
Background
Save the Children International is one of the leading development organizations working in around 120 countries for children on a global scale. Save the Children started working in Pakistan in 1979 after the influx of Afghan refugees and has maintained ambitious programming in the country. We have reached 14 million children and adults in Pakistan through health & nutrition, education, climate action, child protection, livelihoods and humanitarian response programs. At present, Save the Children is also working together with the Government of Pakistan in ICT, Punjab and Sindh in COVID 19 Emergency Response.
Save the Children is undertaking a study on climate change where we will remotely reach out to school-going children to learn about their understanding of climate change and global warming, and to identify their concerns regarding climate crisis. Save the Children will use the study findings to develop campaigning, advocacy, programming and policies to improve children's lives and communities all over the world.
Data Management and Analysis Consultant Role
Save the Children is seeking to recruit a data management and analysis consultant to lead the data collection, analysis and reporting of the study. The consultant will provide their technical expertise in all aspects of the assignment including:
a) Designing the remote interviews platform using Census Survey Program (CSPRO) with options for offline and online data entry;
b) Training the interviewers' on the questionnaire and the data entry platform;
c) Provide day to day management and quality assurance support to data collection staff;
d) Receive, consolidate and clean the datasets using relevant statistical software(s); and
e) Develop analysis tables as per provided template and a brief analytical report.
Deliverables, and Timelines
The following are expected tasks and deliverables within the stipulated timeline.
Task

Deliverable

Estimated Timeline

Develop data entry platform for climate change survey using CSPRO with the ability for offline and online data entry

Data entry platform

3 days

Train the data collection team on questionnaire and data entry platform

Data collection team training

1 day

Provide day to day supervision and quality assurance support to data collection teams

Frequency tables of errors identified by enumerator, respondent type and district

5 days

Data consolidation and cleaning

Cleaned and labeled datasets

3 days

Analysis tables as per provide an outline

Analysis tables

3 days

Brief analytical report

Brief study report

5 days

Total estimated level of effort

20 days
Proposal Structure
Section-1: Consultant's profile, including qualification, work experience, and relevant experience of designing and undertaking similar data management and analysis assignments.
Section-2: Consultant approach to undertake the assignment in terms of database development, training of team, data to day quality assurance and analysis approach and schedule.
Experience and Qualification
Master's degree in Social Sciences or other relevant fields.
At least 10 years' experience in surveys database design and management, preferably large-scale complex surveys.
Demonstrated experience of offline and online CSPRO data entry module development.
Strong writing skills with demonstrated experience in producing descriptive and inferential analysis using statistical package of social sciences (SPSS).
Excellent communication and coordination skills.
Evaluation Criteria
Following are the essential criteria, a bidder must score Yes against these two points to proceed for technical proposal submission and review.
| | |
| --- | --- |
| Sr. # | Essential Criteria ( Bidders must score 'Yes' against all to proceed) |
| 1 | Compliance with our standard policies (Consultant will be required to sign Save the Children policies before final selection) |
Following is the technical proposal evaluation criteria,
| | |
| --- | --- |
| Category | Evaluation criteria |
| Technical Proposal | The proposal should provide a clear methodology and approach as per the tasks listed and needs identified in the TORs. |
| The capacity of the consultant | The consultant should provide evidence of similar work undertaken in past with demonstrated experience of developing databases and generating analysis tables and write-ups. |
Technical Proposal weightage is 70%, financial proposal weightage 30 %
Payments
Disbursement of the finalized (contract) amount will be made in tranches based on producing satisfactory deliverables. The consultant is required to submit a detailed breakdown of the financial proposal. The financial proposal must be inclusive of all government applicable taxes. Following payment mechanism will be followed;
First payment 30% on sharing of the data entry file
Second payment 40% on submission of the cleaned dataset and analysis tables
Final payment 30% on submission and approval of the brief analytical report
Submission:
The interested consultants should submit technical and financial proposals in separate sealed envelopes to the below address by May 6, 2021 or send their submissions at [email protected]
Save the Children
Bid Box
First Floor, North Wing, National Telecommunication Corporation (NTC) Headquarters,
Sector G/5-2, Islamabad, Pakistan
Or
Email at: [email protected]