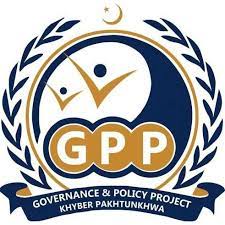 Governance & Policy Project KP
IT Assistant – Mobile and Application Development
Governance & Policy Project KP
1323 views
Posted date
21st April, 2021
Last date to apply
4th May, 2021
Country
Pakistan
Locations
Peshawar
Category
Computer and Information Technology
Type
Consultant
Positions
2
Experience
1 years - 1 years
Status
Closed
Objective:
The IT Assistant will assist, develop and maintain mobile/web applications, cross-platform iOS and Android, the developer should be with experience building dynamic applications for mobile. Strong knowledge of React Native is essential. This is an opportunity to make a big impact and get lots of ownership in the National level system.
Role & Responsibilities:
Translate mockups & wireframes to building end-to-end pixel-perfect mobile/web applications for iOS, and Android.
Implementing super-responsive and engaging gestural mechanics for mobile UI/UX.
Leverage native APIs for deep integrations with all platforms.
Performance Optimization: Diagnose and fix bugs and performance bottlenecks for production readiness.
Participate in frequent releases and deployments
Assist other team members in multiple development projects when necessary in mobile app development
Diagnose and fix bugs and performance bottlenecks for a better user experience.
Leverage REST APIs for backend integration and data transfer
Maintain, troubleshoot, optimize and improve existing products
Code and write automated tests to ensure the product is of the highest quality.
Transition existing React web apps to React Native.
Work within a cross-functional team to develop enhancements in a highly iterative fashion. Involves close collaboration with QA, backend developers, and testers.
Utilize analytical, process, and/or technical skills to meet product objectives and deliverables that are self-directed and within product scope.
Develop a product through the entire lifecycle of analysis, design, coding, testing, deployment, support, and maintain both Apple app store and Google plays store accounts.
Qualification and Experience
Should have a Bachelor's or Master's degree in Computer Science/Information Technology.
One (01) years of direct experience with mobile app design, delivery, and publication.
Job Skills:
Deep knowledge and experience of React Native, ReactJS, JavaScript, HTML, CSS
Good understanding of Restful APIs applications and microservices
Experience with Git / Bitbucket Continuous Integration & Continuous Delivery
Firebase as mobile backend and deployment to App Store and Play.
Familiarity with Jira, Bitbucket, Firebase, AWS, and/or Azure Cloud Services.