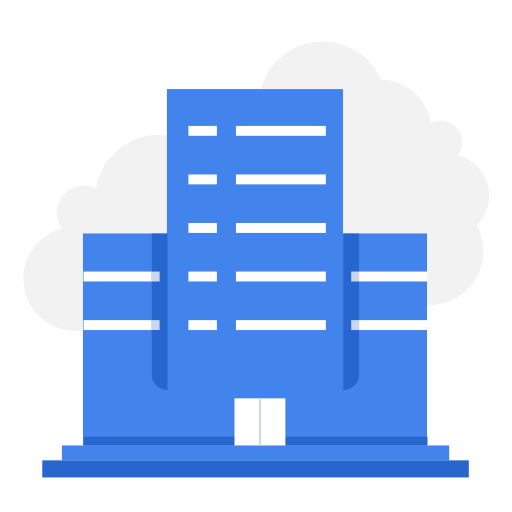 Pakistan Regional Economic Integration Activity (PREIA)
Deputy Chief of Party
Pakistan Regional Economic Integration Activity (PREIA)
786 views
Share with:
Posted date
16th June, 2021
Last date to apply
18th June, 2021
Country
Pakistan
Locations
Islamabad
Job Category
INGO
Job Status
Closed
Job Description:
Pakistan Regional Economic Integration Activity
Scope of Work
Deputy Chief of Party
Background:
The Pakistan Regional Economic Integration Activity (PREIA) is intended to further the development of the country's trade sector by improving Pakistan's competitiveness in international markets. The Activity is a key component of USAID Pakistan's overall economic development program and supports achievement of Development Objective 3: Increased Private Sector-led Inclusive Economic Growth from USAID/Pakistan Country Development Cooperation Strategy. The purpose of the Activity is to increase access to international and in particular regional markets in order to enhance Pakistan's regional economic integration with its neighbors. Focusing primarily on trade promotion and facilitation, PREIA will improve the international trade environment, resulting in increased trade and transit volumes.
Objectives and Duties:
The Deputy Chief of Party (DCOP) will be tasked with all project financial, contractual and operational oversight and serve as advisor to the Chief of Party. S/he will provide leadership to the project management support staff, including Finance/Grants/Procurement/HR/IT/Security & Logistics to ensure that the implementation to the technical activities meet their goals and targets on a timely basis and within the predetermined budget.
S/he will also oversee any local subcontract partners, ensuring that the project procurement is in compliance with all USAID and DAI policies and procedures, that progress is timely against quality deliverables.
Essential Duties
Working closely with the Chief of Party to provide managerial oversight for the Activity, including the development and implementation of the Activity's annual work plans, quarterly and annual reports, and other requests that may come in from USAID and DAI Home Office.
Assist the COP in the selection, recruitment and management of local and international short-term technical advisors and subcontractors, and coordinate their mobilization/demobilization.
Oversee PREIA's program management support staff to ensure the successful implementation of all technical activities and interventions.
Ensure project compliance with DAI policies, procedures and all USAID/FAR regulations.
Support the COP on the development of annual work plans and technical budgets to support activity implementation and grant fund disbursements. Oversee and manage the process of contract funds requisition and disbursement.
Support the COP as appropriate, at meetings with Pakistani Government ministries, other agencies to understand their respective issues, engagement capacity, and concerns.
Coordinate technical team efforts on data collection, activity monitoring and evaluation and report generation.
Support the COP to ensure that the project meets its schedule of deliverables throughout the life of the project, including annual summary reports and final report.
Prepare resource requests, quarterly financial and accruals reports and special reports and reviews as requests.
Serve as the COP's advisor on all contractual and financial matters with regard to USAID, short term consultants and subcontractors.
Work closely with the country team's security focal point to maintain systems that promote the safety and security of all team members.
Prepare the demobilization plan, to include processes for a timely and orderly closeout.
Perform any other additional tasks or assignments as required by the Chief of Party
Act as COP when necessary.
Qualifications
A Bachelor's Degree in Accounting, Finance, Business Administration or equivalent. Advanced degree MBA, CPA or equivalent preferred.
8+ years of relevant experience and progressive responsibility in finance and accounting, office administration, project operations at the mid-level of an organization
Minimum 3 years' experience managing USAID funded projects
Experience leading and managing the financial aspects of USAID projects, including a demonstrated understanding of applicable finance-related USG contracting regulations
Accuracy in working with large amounts of data
Experience supervising staff
Ability to respond effectively to the most sensitive inquiries or complaints
Experience with enterprise accounting software, and Microsoft office suite
Demonstrated knowledge of internal controls and audit processes (e.g. procurement, local subcontract agreements, etc.)
Demonstrated report writing skills in English is required.
An articulate individual who possesses excellent communications and personnel management skills and who can relate to people at all levels of an organization
An energetic, forward-thinking and creative individual with high ethical standards and appropriate professional image
An extremely well organized and self-directed individual with sound technical skills, analytical ability, good judgment, and strong operational focus
Fluency in English is required
Supervisory Responsibilities:
The DCOP will directly oversee the project management support team, including: Finance and Operations teams, IT Specialist, Office Specialist and other support staff.
Base of Operations:
The DCOP will be based in Islamabad, Pakistan.
Reporting:
S/he will report to the COP.