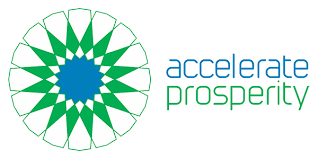 Accelerate Prosperity
3726 views
Posted date
20th November, 2023
Last date to apply
26th November, 2023
Category
Enumerator
Type
Full Time
Positions
4
Status
Closed
Introduction
Accelerate Prosperity (AP) Pakistan is a global initiative of the Aga Khan Development Network and aims to facilitate the creation and growth of high impact high growth potential startups and existing businesses in Central and South Asia. The overall mandate of AP is to promote entrepreneurial mindset with critical thinking and innovative strategies for early stage/pre-revenue startups and Small and Growing Businesses (SGB), which are "commercially viable businesses with a potential to create wealth and jobs" through relevant trainings, knowledge, advice, and capital.
Background & Purpose of the Assignment
An annual survey is being conducted to gather data from the AP supported businesses including those incubated, accelerated and financed, as part of its routine monitoring exercises. The enumerators will be responsible for collecting survey data telephonically from these beneficiaries in Pakistan, while ensuring confidentiality.
Principal Duties and Responsibilities
Business Survey:
Scheduling telephonic interviews, making follow-up calls, and ensuring timely communication with businesses in case of any changes in plan.
Coordinating with the team leads to smooth execution of the tasks.
Ensuring completeness and accuracy of the survey responses/answers recorded and performing accuracy checks on the incoming data whenever applicable.
Using AP provided data dictionary and other supporting documents to describe categorical variables to the respondents wherever needed.
Submitting completed questionnaires to supervisors electronically
Entering data in a timely manner.
Ensuring the confidentiality of the information gathered from the businesses.
General:
Enumerators should be able to:
Work well independently, with agility and efficiency, while taking measures to avoid any errors.
Demonstrate accountability for the accuracy and completeness of deliverables.
Demonstrate courteousness and respect towards the survey respondents.
Take necessary and satisfactory measures to meet the target response rate needed for the annual survey.
Meet deadlines associated with deliverables in a timely manner.
Requirements and Qualifications:
Enumerators are expected to have the ability to pay full attention to what others are saying, understand the points being made, and ask appropriate follow-up questions for clarity. They must also know how to talk to respondents in an effective and respectful way to convey the meaning of survey questions and to subsequently gather accurate information. It is crucial for an enumerator to be able to gather information by carefully observing and obtaining useful data from related sources. An Enumerator must recognize and understand the reaction of other people, be able to write effectively to communicate relevant information, and have the expertise to record, transcribe, organize, enter, and maintain data in electronic forms.
Educational background in Business Studies, Business Administration, economics, or related field will be an advantage
At least one year of experience conducting surveys in Pakistan.
Must have a smartphone/laptop to note down responses.
Demonstrable work experience with data collection and management
Knowledge of business and entrepreneurship terminologies
Excellent communication skills in English, Urdu, and other local languages
Proven leadership skills and ability to work independently as well as in a team.
AP's recruitment and selection policy and procedures reflect our commitment to equal opportunity and the safeguarding of children, beneficiaries, partners, community members and employees in accordance with AKRSP's Safeguarding policy.