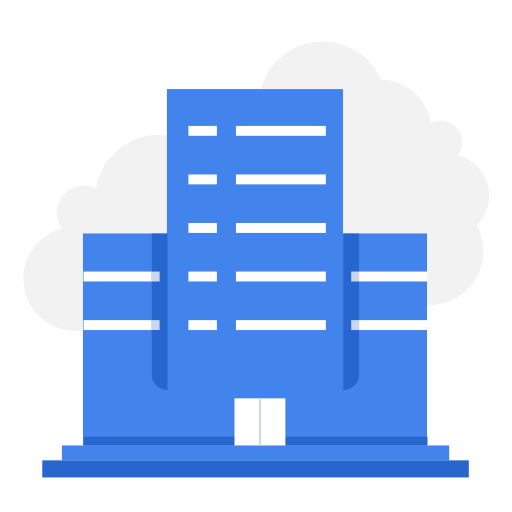 Adam Smith International Pakistan
RFP- Women and Youth Ecommerce and Digital Skills Learning Programme
Adam Smith International Pakistan
3595 views
Posted date
1st September, 2023
Last date to apply
20th September, 2023
Category
Proposal/Quotations
Status
Closed
Request for Proposal
Women and Youth Ecommerce and Digital Skills Learning Programme
Sustainable Energy and Economic Development (SEED) is pleased to invite proposals from qualified service provider firms for an ambitious skills development programme. We are seeking innovative proposals for the design, development, and implementation of a comprehensive learning program that aims to empower the youth of Khyber Pakhtunkhwa (KP) with advanced digital skills.
Context: The COVID-19 pandemic has triggered a profound shift in the traditional workplace landscape, accelerating the adoption of remote work and digital solutions across industries. In this rapidly evolving environment, the ability to work digitally and leverage e-commerce platforms has become essential for sustainable economic growth. However, the youth of KP, particularly women, face unique challenges in accessing opportunities for economic empowerment. One key barrier highlighted by experts in the private sector is the shortage of skilled manpower, especially in the fields of e-commerce and information technology. As the world becomes increasingly digitized, the demand for professionals who can harness technology to drive business growth is on the rise.
KP Province boasts the largest youth population in Pakistan, with over 20 million individuals under 30 years old, constituting half of the province's population. Moreover, the province is home to over 78 universities and more than 6,000 university graduates in IT-related fields.
In recognition of this potential, SEED is embarking on a mission to design a comprehensive learning program tailored to the youth of KP, particularly women. The program's aim is to equip participants with practical and theoretical knowledge, along with hands-on support, to excel in freelancing and e-commerce, thereby capitalizing on the province's growing digital ecosystem.
Objective: SEED invites qualified service provider firms to submit proposals for a high-impact learning program that targets 200 youth, primarily women, from KP. The primary objective of this program is to equip participants with advanced digital skills, enabling them to earn income while working from home. This training should be of the highest quality, focusing on emerging technologies and skills that are not only relevant today but will remain in demand in the near future.
Scope of Work: The scope of work for the selected service provider firm includes, but is not limited to, the following:
Market Research: Conduct comprehensive research to identify current education and skills offerings in KP, assess the skills in demand in the international freelance sector, and analyze the success and failures of previous training programs in the region.
Learning Program Structure: Develop a flexible learning program structure comprising two main verticals: freelancing and e-commerce. Within each vertical, propose two to three sub-verticals based on market research findings.
Course Development: Design a dynamic curriculum covering essential digital skills, e-commerce fundamentals, online marketing, remote work techniques, financial literacy, and other relevant topics. Incorporate interactive learning methods and practical assignments.
Mentorship and Networking: Facilitate connections with mentors and practitioners, as well as service providers needed for implementing participants' business plans.
Advertising and Outreach: Create a comprehensive advertising and outreach strategy to promote the training program across KP, utilizing a multi-channel approach.
Participant Selection: Develop a transparent and inclusive participant selection process that prioritizes women, marginalized groups, and individuals from diverse socioeconomic backgrounds.
Training Delivery: Implement the training program over three months, using a combination of in-class instruction, online modules, virtual workshops, and interactive group discussions.
Impact Assessment: Develop a robust impact assessment plan to gauge the program's effectiveness, conducting pre-training and post-training assessments and follow-up surveys.
Join Us in Empowering KP's Youth: SEED is committed to fostering self-sufficiency, independence, and increased earning potential among KP's youth, with a specific focus on women. By empowering them with essential digital and e-commerce skills, we aim to bridge the digital divide and provide opportunities for remote work in a digital-first economy.
About the Programme: Sustainable Energy and Economic Development (SEED) is a £37.5 million programme that aims Foreign Commonwealth and Development Office (FCDO). It aims to support provincial economic development and sustainable energy in Pakistan. SEED will support the province of Khyber Pakhtunkhwa (KP) to plan and finance the infrastructure and investment it needs for growth, jobs, and prosperity. The programme also seeks to address Pakistan's energy crisis by providing innovative financial solutions for the adoption of sustainable energy practices. Within SEED, Adam Smith International (ASI) has been contracted to deliver the first component - Improved Economic and Urban Planning in Khyber Pakhtunkhwa, with a budget of £15 million. The intended outcome of the programme will be public and private investments generating greater economic, social, and environmental returns.
Please find details in the attached file.
Apply By:
Deadline for submission of proposal is 20th Sep 2023
The bids shall be submitted in soft copy to [email protected]