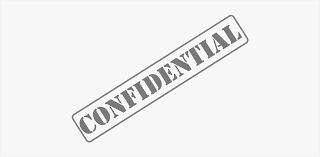 Sr. Program Manager Implementation
5247 views
Posted date
28th April, 2023
Last date to apply
28th May, 2023
Country
Pakistan
Locations
Islamabad
Category
Project Management
Type
Full Time
Position
1
Experience
5 years
Status
Closed
Job Description:
Lead the planning, design, and implementation of programs in collaboration with program teams, ensuring that projects are aligned with the foundation's strategic objectives and meet the needs of the communities they serve.
Monitor program progress, identify risks and challenges, and develop strategies to mitigate them.
Manage project budgets, ensuring that resources are allocated effectively and efficiently.
Ensure that program activities are in compliance with relevant laws, regulations, and policies, and that they meet international standards and best practices.
Build and maintain relationships with stakeholders, including donors, partners, government agencies, and community leaders, to enhance the foundation's reputation and influence.
Coordinate with other departments within the foundation, including finance, human resources, and communications, to ensure that programs are delivered effectively and efficiently.
Lead program evaluations and assessments, using data to inform decision-making and improve program effectiveness.
Oversee the development of program reports and proposals, ensuring that they are of a high quality and meet the requirements of donors and partners.
Ensure that staff are adequately trained and supported to deliver programs effectively, and that they adhere to the foundation's policies and procedures.Prepare reports for program director
Ensue all the requirements are meet for smooth fund transitions from donors and coordinate accordingly to meet the deadlines within inter departments.
Lead and evaluate project managers and ensure staff is provided proper guidance are timely given.
Apply change, risk, and resource management
Assume responsibility for the program's people and vendors.
Assess program performance and aim to maximize Rol
Resolve projects' higher scope issues.
Analyzing and managing project risk.
Any task assigned by the Management
Experience:
University degree (preferably master's or PhD) from an accredited academic institution in Education, with a specialization in refugee education.
Minimum five (5) years of experience in a relevant position.
Required Skills:
Excellent organizational, verbal, and written communication skills.
Excellent Communication, interpersonal and problem-solving skills.
Expert in Microsoft Office, MS Word, Excel, and PowerPoint
Ability to organize and prioritize workload, using initiative when appropriate.
Energetic, enthusiastic, and able to motivate others.
Cross-cultural awareness and flexibility.
A strong commitment to the foundation's mission and values, and a deep understanding of the challenges facing underprivileged communities in Pakistan.