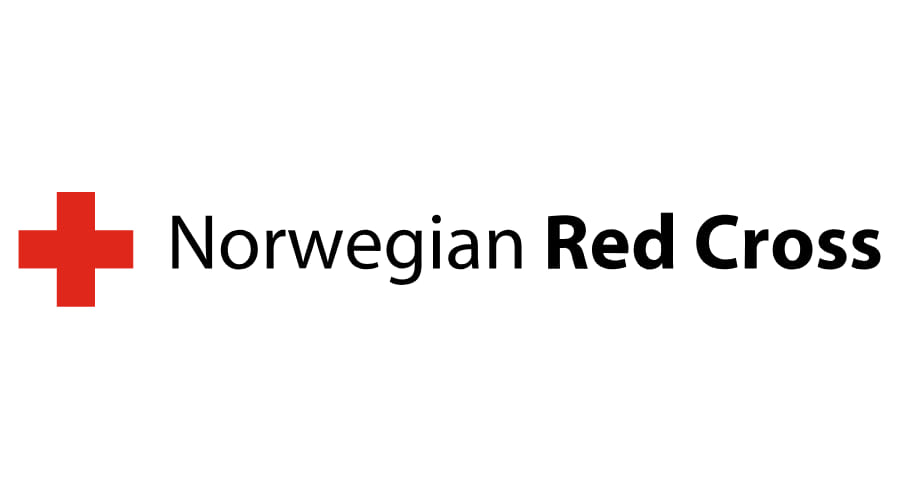 Norwegian Red Cross
Security Management Coordinator
Norwegian Red Cross
2727 views
Posted date
12th May, 2023
Last date to apply
27th May, 2023
Category
Security and Law Enforcement
Position
1
Status
Closed
Purpose
The Pakistan Country Office Security Management Coordinator (SMC) will maintain and strengthen the security management in the operations of the Norwegian Red Cross in Pakistan. The position will collect security information on areas where the Norwegian Red Cross is operational in Pakistan. The Security Management Coordinator will develop tools and procedures and advise the Pakistan Country Programme Manager (CPM) and the Country Team on security related issues. S/he will also lead support to host National Society with its institutional capacity development in security management by assisting to install systems, procedures, tools and strengthening skills.
The SMC will also be responsible to support the CPM with development, revision and updating of key security related documents, including but not limiting to: Security assessments of the operations areas as and when required, Country Security Analysis, Facilities Security Risks Analysis (SRA) for minimum operational security standards compliance, Standard Operating Procedures (SOPs), Critical Incident Management Plan, Field Security Regulations (FSR), Risks Log of operations areas (updated regularly), Welcome pack for Pakistan for new delegates and visiting staff from outside Pakistan.
Strategic responsibilities
Assists in the design of security-related strategies and specific security standards, operations and procedures (SOP) and establishes a concrete course of action for their implementation.

Develops a solid understanding of the security management system in Pakistan.

Collects and analyses information relative to the security in operational areas and shares this with the Pakistan CPM.

Provide recommendations for the most relevant and efficient allocation of resources to risk management
Operational responsibilities
Monitor the security situation, analyze and provide information, through the supervisor, on emerging security threats to Norcross personnel and eligible family members, premises assets and resources.
Conducts security assessments & risks analysis and provides appropriate mitigation measures and recommendations.

Bi-Annulay update SRA of the operational areas.

Conduct Staff orientation on SRAs , Field Security Regulation and Incident management plan.

Monitors NorCross supported programmes areas and updates the risk log on a monthly basis.

Shares security alerts/advisory with all Pakistan-based staff via email/WhatsApp, including any visitors.

Advises on security clearance for field missions and sharing of mission orders with radio room for tracking of missions.

Ensures all relevant security information is disseminated in timely manner to all staff members.

Exercises her/his discretion and judgement in dissemination of sensitive security information.

In case of any Risk Mitigation plan Like WFH, essential Staff reporting office Provide analysis and security update along with recommendations to CPM for approval.

Ensures that security documents (emergency plans, warden systems) are regularly updated and that all NorCross staff based in Pakistan understands these documents.

Provides security briefing and induction to new staff members joining NorCross Asia Region or Country office.

Prepares regular updates about the security situation in Pakistan and shares with CPM

Shares Daily/ weekly /Quarterly security reports along with analysis.

Drafts and regularly updates Country Welcome Pack and shares with the new arrivals in country, the new resident staff joining the CO and visitors.
Compliance
As custodian of Security frame work ensures compliance of Security Protocols.

Monitors that security measures are respected by Norcross staff and reports compliance/non-compliance to the CPM.

Security Risk Analysis (SRA) of facilities for delegates for MORSS (minimum operating residential security standards) compliance.

Ensures the MOSS (minimum operating security standards) compliance of vehicles, offices and residences of all delegates based in Pakistan.
Training & development
Plans and organizes capacity building activities for PRCS staff on development and implementation of robust security models at national and sub-national level (provincial and districts with NorCross supported programmes).

Drafting and training of Incident management plans and procedures.

Conducts the "Basic security in the field" training for NorCross and PRCS staff, involved in joint projects.
Collaboration
The Security Management Coordinator reports to the Pakistan CPM and works closely with the Pakistan Red Crescent security management team at national head quarter and provincial levels with the view of exchanging relevant information, prepares staff for field missions, builds a security awareness culture and cooperates closely with colleagues.

The Security Management Coordinator supports the PRCS in developing security procedures and tools.

Maintains an excellent network and close working relationship with security focal persons of the RCM (i.e. ICRC and IFRC), UN system, INGOs and NNGOs as well as with the relevant government stakeholders (from civilian and security sector).

Represent Norcross in Security cell meetings with Counter parts.

Actively participate in Security Meetings and maintain official liaison with host government agencies, local authorities responsible for security, law and order and counterparts in the Norcross.

Coordinate with the Global security advisor in Oslo and Regional Representative to seek technical guidance when required or on guidance from of CPM.
Qualifications

Formal Competence

- Master's degree in a discipline related to security/strategic management, international studies or political science/public policy with courses in security related domain.

- Minimum 7 years of relevant work experience

Personal qualifications, skills and knowledge

Skills and knowledge

Ability to establish priorities and to plan, coordinate and monitor work plans, and to present concise oral and written security documents

- Abide by and work in accordance with the Red Cross and Red Crescent principles

- Good networking skills

- Fluency in oral and written English is a requirement. Work proficiency in a regional language an asset (preferably Pashto).

- Fluency in relevant IT tools, including with Microsoft Office

Personal Qualifications

- Good ability to work towards achieving objectives and results

- Good ability to cooperate and share competency

- Good ability to communicate effectively

- Good ability to work under stress

- Good ability to coach and be coached

- Collaborates well with others and supports others in the pursuit of team goals.

- Contribute in creating a stable and re-assuring work atmosphere and is firm and reliable