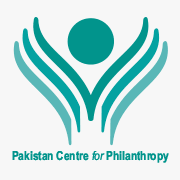 Pakistan Centre for Philanthropy (PCP)
Pakistan Centre for Philanthropy (PCP)
4219 views
Posted date
11th January, 2023
Last date to apply
10th February, 2023
Country
Pakistan
Locations
Islamabad
Category
Accounting/Auditing
Status
Closed
JOB TITLE:

JPO-Contract

GRADE:

Temporary

REPORTS TO:

Manager Certification

LAST DATE TO APPLY:

February 10, 2023

JOB TENURE:

(03) Months Contract (Extendable after review of performance and work load)

DEPARTMENT:

Certification / Evaluation

ADDRESS:

31 – Mauve Area, Sector G-9/1, Islamabad

RESUME SEND TO:

Brightspyre

TELEPHONE #

051-2286528 , 051-2286531-32-34

DUTY STATION:

Islamabad

1- POSITION REQUIREMENTS

1. ACCA/ CFA / ICMA / MBA – Finance / Masters in Applied Accounting / from renowned institutions.

2. 1-2 years' experience.

3. Well versed with different project evaluation techniques and approaches.

4. Advanced level skills in data analysis.

5. Excellent report writing and presentation skills.

6. Be willing to undertake extensive travel all across Pakistan.

2- JOB FUNCTIONS (Specific to the job, both regular and occasional)

Evaluation of non-profit organizations against PCP standards.
Draft a formal report on the basis of each evaluation undertaken.
Submit reports to Manager Certification for review.
Present evaluated cases before the Certification Panel after review by Manager Certification.
Complete post panel work (issuance of intimation letters, finalization of reports, record keeping, minutes of meetings etc.)
Assist Manager Certification in other related tasks, as & when assigned.
Travel across Pakistan for evaluation of NPOs
3- JOB FUNCTIONS( Related to the persons in the section)
Promote constructive discipline and working harmony in the section.
Promote team spirit, work ethics and commitment to achieve the Certification Department objectives.
Perform all such functions as may be incidental or additional to the above functions.
4- WORK RELATIONSHIP
Within the organization
Manager Certification
Senior Programme Officer
Programme Officer
Junior Programme Officer
Outside the organization
NPO's
5- JOB STANDARDS
BEHAVIORAL SKILLS
Initiative: Ability to act at the right time.
Drive: Ability to pursue tasks until complete.
Leadership: Ability to inspire and adopt situational people.
Interpersonal Skills: Ability to deal with and influence people.
Planning: Ability to forecast conditions and plan appropriate courses of action.
Judgment: Ability to arrive at conclusion in a logical way.
Flexibility: Ability to respond to various situations and environment.