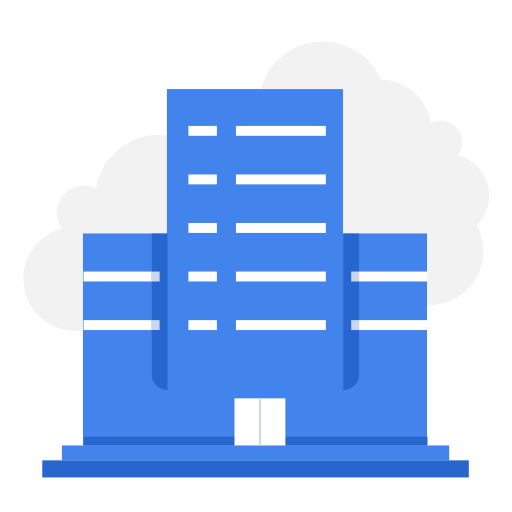 Confidential
Senior Solution Architect Salesforce
Confidential
3810 views
Posted date
19th January, 2023
Last date to apply
19th February, 2023
Country
Pakistan
Locations
Islamabad
Category
Software Engineering
Status
Closed
OVERVIEW:
We are seeking a high potential resource, as a Senior Solution Architect Salesforce, to design, manage, and implement Salesforce on cloud based applications along with building prototypes. The individual is a great team player with top notch business & technical acumen along with excellent interpersonal and communication skills. Expertise, competencies, and experience required for position are listed below:
ORGANIZATIONAL INFORMATION:
Job title: Senior Solution Architect Salesforce
Department: IT Division
Job Location: Islamabad, Pakistan
Job code: 0003
Pay Grade: PA-8
Job Status: Full Time
Reports to: Head of Technology Division
JOB PURPOSE:
The Solution Architect is required to design and develop software solutions & applications in Cloud environment, client server, and web based platforms. The responsible resource should be able to define, design, develop, manage and implement Salesforce related functionality and prototypes in different environments across various industries.
KEY ACCOUNTABILITIES:
Lead projects from beginning to end while solving challenging problems
Be a trusted advisor in both technical and functional areas of Salesforce.
Create platforms long-term vision, program roadmap, high-level and detailed architecture.
Work with delivery managers and functional solution architects to maintain architectural integrity of the application by guiding individual solution designs.
Consult with sales, customer success, partnerships, engineering, and operations teams to establish system features and integrations.
Advice and mentor teams with best practices for enterprise architecture functions such as security, performance, development process, and application governance.
Develop custom applications and interfaces while providing hands-on technical assistance.
Troubleshoot essential implementation issues and demonstrate ability to drive to a successful resolution.
Document technical specification, design, and architecture papers.
Build relationships and work with other technology teams.
Working within project teams and with project managers to deliver projects within defined timescales and budgets.
Code reviews and adhering to software and hardware standards.
Creating and maintain technical documentation such as architectural views.
Raising awareness of solution architecture across the business.
KNOWLEDGE, SKILLS AND EXPERIENCE:
Graduate degree in technology, information systems, and computer sciences or related.
8+ years of enterprise experience, including implementation experience with one or more common enterprise software solutions (e.g. CRM, ERP).
6+ years' experience as an Architect in mid to large sized organizations leading projects in different industries.
4+ years' experience as a hands-on developer & architect within the Salesforce domain with experience delivering complex projects in different industries.
Experience implementing solutions by mapping customer's business processes to Salesforce.com features like Sales Cloud, Service Cloud, CPQ, AI, and Communities.
Hands-on experience with Salesforce Apex, Lightning, Triggers, Batch, VisualForce, SOQL, SFDX, OOP Concept, DevOps Stack (Jenkins, Ansible for CI / CD), and Ant Migration tool.
Experience integrating Salesforce.com with other systems using middleware such as Mulesoft, SOAP, REST, Web Services, XML, Direct API Calls, and SOA/Integration technologies.
Familiarity with platform authentication patterns (SAML, SSO, and OAuth).
An understanding of important design patterns and large data volume limitations and best practices.
Data management best practices including data integrity, quality, migration, and maintenance.
Knowledge of systems analysis and modelling techniques such as service oriented and object-oriented analysis, UML and/or ArchiMate.
Knowledge of software development lifecycle (SDLC) - agile & waterfall.
Experience working as a senior influencer on complex software systems
Ability to simplify complex ideas and communicate them in writing with clear, logical thinking.
Knowledge of software development techniques, such as Test-Driven Development and Behavior Driven Development.
Solid knowledge of Salesforce, Object structure, Automation tools (workflows, process builder, and flows), Communities, Deployment tools, Apex coding experience preferred.
Experience with batch data & real-time stream processing on Salesforce platform.
Desire to mentor the next generation of Salesforce practitioners.
Excellent communication, team building and interpersonal skills.
Certified Salesforce.com Architect plus other related certification.
BEHAVIOURAL COMPETENCIES:
Impact and influence - Level 1 Communicates effectively and positively with others regarding day-to-day issues.
Passion for the mission - Level 1 Acts in a way that is consistent with the practices and policies of the.
International-mindedness - Level 1 Demonstrates an awareness of one's own and others' culture and how these differences influence behavior at work.
Stakeholder focus - Level 1 is responsive to enquiries and requests and communicates clearly and openly with stakeholders.
Managing and developing self and others - Level 1 manages self and supports the development of others, modelling openness to new learning opportunities.
Delivering results - Level 1 Delivers own work to a high standard by taking personal responsibility for it and ensuring tasks are completed successfully.
Teamwork and cooperation - Level 1 Contributes to effective team working on a day-to-day basis.
Driving to improve, Decision-making, Organizational development.
What we offer:
We offer friendly working environment, competitive salary package (cash salary + benefits) and professional growth through dynamic working environment and on the job training and capacity building opportunities.
We are an equal opportunity employer that values diversity and commitment at all levels. All individuals, regardless of personal characteristics, are encouraged to apply. Employment policies and decisions on employment and promotion are based on merit, qualifications, performance, and business needs. The decisions and criteria governing the employment relationship with all employees are made in a non-discriminatory manner, without regard to race, religion, color, national origin, sex, age, marital status, physical or mental disability, medical condition, veteran status, or any other factor determined to be unlawful by federal, state, or local statutes.
Apply By:
Send your CV/Resume and a cover letter at: [email protected] with subject line "Senior Solution Architect Salesforce" By 19 February, 2023.
CVs will be reviewed on a rolling basis. Only shortlisted candidates will be contacted for assessment & interview.