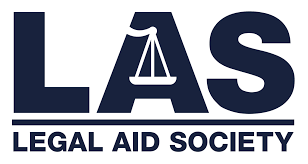 Legal Aid Society
Monitoring & Evaluation Manager
Legal Aid Society
2219 views
Posted date
17th January, 2023
Last date to apply
7th February, 2023
Country
Pakistan
Locations
Karachi
Category
Monitoring & Evaluation
Type
Contractual
Position
1
Status
Closed
Title: Monitoring and Evaluation Manager
Location of Work Station: Karachi
Type of Job: Contractual
Reporting to: Program Delivery Specialist and M&E Consultant
Position Summary
The Monitoring and Evaluation (M&E) Manager will provide support to the project team in achieving its objectives and measuring learnings from the project. The resource will provide support in management functions such as data collection, collation, validation analysis, and reporting. The role includes oversight and quality assurance related to program implementation with the objective of ensuring that the resources are used in an optimal manner to maximize results and to achieve value for money.
Duties and Responsibilities
Development of Monitoring and Evaluation Framework;
Development and revisions of Value for Money framework;
Overseeing and supporting with development of project related baselines;
Overseeing the development of the work plan and changes to the log frame;
Overseeing and ensuring quality of the quarterly reporting
Conducting stock takes and routine analysis ; recording lessons learnt from program interventions as a basis of judging effectiveness ;
Leading development and implementation of the M&E System; creating M&E frameworks and procedures for the monitoring and evaluation of project;
Leading M&E initiatives for of the project including monitoring data, tracking the progress of activities;
Suggesting ways to facilities data collection;
Identifying strengths and weaknesses in existing data collection and management system and proposing solutions;
Implementing and participating in program and project evaluations;
Working in collaboration with Senior Program Manager and Program Coordinator;
Facilitating end of project external program evaluation.
EEO Statement:
Integrated into our shared values is LAS's commitment to diversity and equal employment opportunity. All qualified applicants will receive consideration for employment regardless of sex, age, race, color, creed, religion, disability, sexual orientation, gender identity, or any other characteristics or conduct protected by law. LAS is committed to being an inclusive organization where all people are treated fairly, recognized for their individuality, promoted based on performance and encourage to strive to reach their full potential. We believe in understanding and respecting differences among all people. Every individual at LAS has an ongoing responsibilty to respect and support a diverse environment.
Requirements and Core Competencies:
Minimum Qualification: Masters in Sociology; Human Rights; Law; Development; Social Work; Gender Studies or any other relevant field.
Minimum Work Experience of 2 years at the Managerial level in M & E.
Required advance level of English, reading, writing for drafting of various reports.
Working knowledge of Urdu;
Creative, energetic, ability to work independently with minimal supervision.
Ability to work well in a team.
Good Computer skills (Microsoft word, Excel)
Demonstrated flexibility, motivation and maturity
Application Process:
Interested candidates click apply online latest by 7th February, 2023.
Only Shortlisted candidates will be called for test & interview.
Please email your queries at [email protected]
The organization reserves the right to reject any or all applications.
For further information please visit http://www.las.org.pK
Requirements
---
Requires you to add cover letter.
Related
---