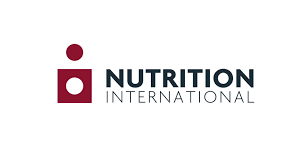 Nutrition International (NI)
RFQ - Printing of Vitamin A Supplementation (VAS Booklets & Flyers)
Nutrition International (NI)
1599 views
Posted date
30th November, 2022
Last date to apply
11th December, 2022
Category
Others
Status
Closed
Scope
1.1 Vitamin A deficiency is a public health problem of significance in Pakistan. The National Nutrition Survey (NNS) 2018 showed that 51.5% of children age 6-59 months were found vitamin A deficient, of which 12.1% were severely deficient and 39.4% were mildly deficient. Nutrition International "NI" (formerly known as the Micronutrient Initiative) donates vitamin A capsules to the Government of Pakistan through UNICEF. Apart from this, NI provides technical and operation support to the Government of Pakistan to improve and sustain vitamin A coverage through capacity building of the health force; conducting task force meetings, monitoring and IEC material sharing with the front line health workers.
1.2 Nutrition International, Pakistan Office invites quotations for the Printing of 2 items, i.e., 1.) VAS Booklet & 2.) VAS flyer. The booklets & flyers must both be dispatched to the Provincial Health Department's EPI stores, which should reach within 30 days from award of Contract. Flyers are for 2 rounds therefore for each district it will be packed in two boxes so that the team can use them in two rounds.
Please find details in the attached file.
Apply By:
Submission of Quotations
4.1 The closing date for submission of quotations is December 09, 2022 Pakistan time.
Late or incomplete quotations will not be considered.
4.2 Quotations must be submitted in English on original letter head to Dr. Shabina Raza by following email: [email protected]
4.3 Unit price quoted should be PKR Pakistan. Nutrition International will deduct no tax. Vendors will be responsible for their tax themselves.
4.4 It is advised to quote the delivery charges separately instead of including the delivery cost in the cost of items. It will help in fair evaluation of equipment rates.