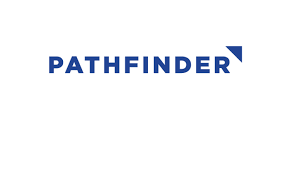 Pathfinder International
Pathfinder International
1077 views
Posted date
5th December, 2022
Last date to apply
11th December, 2022
Country
Pakistan
Locations
Islamabad
Category
Others
Type
Full Time
Position
1
Status
Closed
Job Summary
Under the "USAID Building Healthy Families Activity" project, this position will be based in Islamabad. The Subgrants Officer will coordinate Pathfinder's awards and sub-awards administration, including the review of subcontracts and sub-grant proposals, modifications, and payment transactions, in addition to coordinating internal approval procedures for awards and sub-wards.
The Subgrants Officer will assist in drafting, negotiating and reviewing the contract and grant terms and conditions as well as assist in the development of standard templates for award and sub-award documents and procedures for monitoring financial compliance.
Key Job Outcomes:
Grants & Contracts
New Grants and Contracts preparation: Prepare new proposals and modifications for subcontracts and sub-grants
Payments
Payment preparation and Processing: Prepare subcontract payment requests and invoices. Coordinate with finance team to process payments and advances and maintain records of subcontracts.
Contracts Modification
Prepares contracts modifications and terms and conditions for subgrants and subcontracts
Subaward Budget Preview
Reviews and negotiates sub-award budgets for accuracy and reasonableness of cost
Compliance Review
Maintains Pathfinder compliance with administrative requirements of U.S. government and other donors including on-line databases and on-line reporting
Manuals and Systems for Awards and sub-awards
Assists in the development of awards and sub-awards management manuals and systems for country offices in collaboration with headquarters and field program and finance staff
Training Sessions
Assists in the development and delivery of training for staff on policies and procedures, as well as support and direction on award and subaward management and reporting.
Monitoring Support Tools
Assists in the development of tools for monitoring of performance and progress of awards and sub-awards, such as pre-award assessment, review of internal controls and voucher reviews.
Participate in subgrants, subawards onsite monitoring, facilitate in preparation of monitoring reports and development and follow up with subgrants/subaward on corrective action plans/monitoring plans.
Process Improvement
Works with other business units to identify innovative solutions to processes and procedures and to create solutions to challenges.
Project Management & Participants
Leads, manages or participates in cross functional project teams.
Task Completion
Any other project related task assigned by the Supervisor or COP
Education and Work Experience
Bachelor's degree in Business, Finance, Accounting, or related field, or a combination of education and experience that yields the required competencies
4 years' professional finance and accounting experience in NGO or INGO.
Preferred Education and Work Experience
Master's degree in a related field
Experience working in a developing country
Experience working with non-governmental or multi-lateral donor organizations
Experience working with USAID-funded projects and familiarity with the reporting procedures and systems
Minimally Required Job-Specific Competencies:
Grants and Contracts Processes: Foundational knowledge of the grant and contract process
US Government Rules and Regulations: Foundational knowledge of U.S. government rules and regulations specific to contract and grant administration.
Budget and Financial Reports: Foundational knowledge of budgets and financial reporting.
Contracts: Foundational knowledge of USAID and non-US contracts.
Training and Presentations: Ability to develop, organize and present information to small groups.
Systems, Processes and Tools: Ability to develop standards, guidelines and
Software Applications: Foundational knowledge of MS Office products, including MS Word, Excel, Outlook, and PowerPoint
Sexual and Reproductive Health and Rights Services: Foundational knowledge of family planning and reproductive health principles, practices, and services, including program strategies and indicators.
Passion for Sexual and Reproductive Health Services: Commitment to family planning, reproductive health services, gender, maternal, child health services, and eradication of harmful traditional practices.
Languages: Advanced writing and speaking skills using local language and English language.
Influencing: Ability to influence others at all levels within the organization.
Organization, Planning and Multi-tasking: Advanced organizational and planning skills, project planning and management skills. Proven ability to set priorities, meet deadlines and multi-task with minimal supervision.
Matrix Management: Ability to thrive in a matrixed organization.
Self-Management and Teamwork: Ability to work independently or as a member of the team, ability to be detailed-oriented, and ability to manage stress effectively in a fast-paced environment.
Confidentiality: Ability to handle sensitive and confidential information in a discreet and professional manner