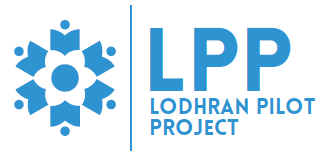 Lodhran Pilot Project
Lodhran Pilot Project
1670 views
Posted date
17th November, 2022
Last date to apply
25th November, 2022
Country
Pakistan
Locations
Bahawalpur
Category
Community & Social Services
Type
Consultant
Position
1
Status
Closed
TOR's/Tender Ref #LPP/1115499
Dated: 16-Nov-2022
TERMS OF REFERENCES (TOR'S)
FOR
HIRING OF TRAINNING SERVICE PROVIDER (TSP), FOR IMPARTING VOCATIONAL SKILLS TRAININGS TO SELECTED YOUTH
1.

INTRODUCTION & BACKGROUND:
INTRODUCTION & BACKGROUND:
Lodhran Pilot Project (LPP) Lodhran Pilot Project, founded in 1999, is a not-for-profit & non-government organization, committed to promote development & humanitarian objectives in Pakistan. It is registered under the Societies Act 1860. Certified by Pakistan Center for Philanthropy and registered with Charities Commission Punjab under Punjab Charities Act 2018, Lodhran Pilot Project manages a diverse range of programs and partnerships. We take great pride in being one of the pioneers to initiate Water, Sanitation & Hygiene programme for the most deprived and underprivileged communities of South Punjab in 1999. Founded on the footstep of Akhtar Hameed Khan and Orangi Pilot Project, Lodhran Pilot Project is committed to help raise people out of poverty, hunger, disease and inequality. Lodhran Pilot Project (LPP) is implementing a thirty-nine (39) months TVET project with the title of "Strengthening the socio-economic resilience of youth through economic empowerment in three provinces of Pakistan" in Bahawalpur division of Punjab (Districts; Bahawalpur, Bahawalnagar and Rahim Yar Khan).
Welthungerhilfe (WHH), founded in 1962 under the auspices of the Food and Agricultural Organization (FAO), is one of the first global initiatives aimed at eliminating hunger and today one of the biggest aid agencies in Germany. WHH has initially established as a support office for Afghanistan during 1997 in Peshawar, Welthungerhilfe initiated its programme in Pakistan in response to the 2005 earthquake to provide support to the effected districts in Khyber Pakhtunkhwa (KP) and Azad Jammu and Kashmir (AJK). WHH wound up its office in March 2010, only to resume its programming in August 2010 in response to the 2010 Mega floods that hit Pakistan. Between March and August 2010, WHH continued its interventions in Pakistan through its Alliance 2015 partners. In 2012, WHH implementation methodology, saw a paradigm shift, from self-implementation to implementing all projects with local partners. Today Welthungerhilfe Pakistan is working with national partners in KPK, Punjab and Sindh as well in cooperation with international partners e.g. Alliance2015. Welthungerhilfe is largely supported by the German public, but also through institutional donors such as the European Union, the German Foreign Office, Department for International Development (DFID) and others. Welthungerhilfe Pakistan aims to support the most vulnerable and marginalized population of Pakistan affected by natural and man-made disasters by building resilience at household and community level.
2.

PROGRAMME SUMMARY:
German Federal Ministry for Economic Cooperation and Development (BMZ) has commissioned German INGO Welthungerhilfe (WHH) to undertake a TVET project in Targeted three Provinces of Pakistan. The purpose of the project is to Strengthen the socio-economic resilience of the youth and their income generation capacity by giving them appropriate technical and vocational training and preparing them for market-oriented employment and or enterprise establishment.
The overall of the objective of the project is to imporve socio-economic resilience of 4,000 youth and their families in the administrative units (divisions) of Bhambor (Sindh), Bahawalpur (Punjab) and Peshawar (KP) in Pakistan is sustainably improved with the project aim to to contribute to economic self-reliance, a sustainable reduction of poverty and indirectly to food security through improved access to vocational training and diversification of income opportunities.
Following are the major expected outputs of the programme:
Output 1: 4,000 young people in the project regions have access to high-quality (technical, business management and practical life) training and qualification measures (incl. state-recognised certification) as well as financial, entrepreneurial and market-integrating support for taking up self-employed or employed activities and use these to generate income
Output 2: In the target areas, 15 government and private sector training institutes and training service providers operating under the three provincial TEVTAs and the national NAVTTC provide quality and inclusive vocational training.
Output 3: The 3 partner organisations and at least 30 other civil society organisations have improved their capacity to support youth to benefit from vocational training and business support and are actively contributing to more inclusive access to education and income for marginalised groups.
3. BACKGROUND & OBJECTIVES OF THE CONSULTANCY:
The division Bahawalpur in this project was selected with regard to socio-economically diverse districts and having the limited economic activity and income generation options which boosted by COVID-19 after effects and high inflation throughout the world. The situation hit hard the youth of Pakistan who were marginalized with limited earning opportunities and lack of skills development opportunities that led them to a reasonable earning source. So, a dire need for diversified income generation options was found in the target areas of TREE project. Further to cater the challenge, it's been found that Vocational skills trainings increase business and employment opportunities, through improving the skills of the beneficiaries and developing market linkages.
Lodhran Pilot Project (LPP) seeks the services of relevant certified Training Service Providers (TSP) for imparting trainings on vocational and skill development courses. The program in consultation with the training institute / subject experts will ensure delivery of skills trainings in identified/ proposed trades through available training module of selected TSPs.
The offered consultancy will serve the purpose of training of 150 (with 69% ratio of men,30 % female, 2% PWDs, 1%transgender & 2% other minority groups) youth members from the communities of target Three districts of Bahawalpur Division (Bahawalpur, Bahawalnagar and Rahim Yar Khan) for 6 months vocational & skill education class-room/institute/campus base training at the hired Training Service Provider (TSP) campus. Further the offered training will help out to bridge up the gap among desired level of skills and existing level of skill through placement of trained youth in to market.
4.

Eligibility Criteria for TSP :
The applicant / TSP must be a government registered institute preferably NAVTTC, TEVTA and NDP.
The applicant/ TSP must have their own training institutes tools, workshops and essential material required for training as per proposed trades.
The applicant/ TSP will be given preference, those provides conducive and friendly environment to PWDs, transgender and minorities, a separate affidavit/ writing statement can be submitted to strengthen the applications.
TSP must share their registration status of applied trades as per advertisement.
TSP would provide fully established, equipped, accessible and furnished training facility for participants.
Training service Providers TSPs must be registered / affiliated / accredited with either TEVTA, NAVTTC or PSDA.
NAVTTC approved trades are run in the TSPs
TSP would create an inclusive environment
The applicant / TSP has experienced faculty in particular proposed trades. Experienced faculty and active job placement cell
The applicant / TSP must have more than six years of experience to work on same nature of assignments.
Note:
Attach all the valid registration / affiliation / accreditation certificates for all proposed trades and locations in a single PDF document (Maximum file size shall not exceed 50 MB). Registration / affiliation / accreditation certificates must be of the relevant trade and training location of the selected RFP.
In cases where registration certificates are not valid (expired), TSPs must attach all of the following:
Their previous certificates of registration with PSDA, TEVTA, or NAVTTC etc.
Evidence of in process application (affiliation or extension) in the form of application or request for extension letter along with the payment receipt for application processing
Submission of TSPs profile on provided annexure
5.

Deliverables:
LPP is desirous for following deliverables from TSPs;
Provision /Submission of approved modules and course contents against proposed trades as per NVQF to LPP at the time of signing of agreement.
Incorporation of suggested contents by LPP as per requirement / if necessary.
Submission of detailed training delivery plan, approach and methodology leading to job placement and entrepreneurship with all logistic details.
Planning and incorporation of life skills session into offered training modules. Training to 150 youths on the identified trades in 6 months courses; Information Technology (Web Designing/Graphic Designing), Freelancing, Digital Marketing (E- Commerce), Computer Application (Front Desk/ Operations), Beautician, Motorcycle Mechanic, Domestic Tailoring, Food Cooking & Kitchen Organization, Electrician, and House Keeping.
TSP will leading to job placement and entrepreneurship.
TSP ensure 100% trainees' registration with any Govt. approved certification agency.
TSP will enterprise job placement / enterprise development of at least least 70% of trained youth with the collaboration of relevant industries/ existing Men & Women Chamber of commerce and industries.
Submission of all kinds of related MOVs (each training report, quality pictures & attendance sheets, etc.)
Provision of consumable and non-consumable material during practical work as per requirement of course.
TARGET GROUP
Target group – 150 Youth Member
Geographical scope – Three districts (Bahawalpur, Bahawalnagar and Rahim Yar Khan) of division Bahawalpur.
Training duration – 06 months
6. Financial Proposal:
A financial offer for completion of the required tasks, including unit rate used for calculations. All travel, accommodation, and subsistence costs for attending the workshop will be covered separately.
Whereas financial proposal should be developed on below template:
S.No

Cost Head

Trainees

Months

Proposed Trades

Total Cost

1

Training fee (all-inclusive uniform, Course fees, Uniform, employment, management, operational expenses, etc. And taxes

300

06

2

Practical Work/ Course Material ( add trade Name)

2

Boarding lodging in case required (must provide the expense @ One student

300

06

3

Exam registration fee with approved certification body i.e. NTB, TTB / C&G

300

One time

Total
Note: Financial Proposal should be valid for at least 60 days from the date of submission. Financial Proposal should be inclusive of all applicable taxes as per prevailing tax laws of Punjab. LPP will deduct the applicable taxes from each payment as per prevailing tax laws and will provide the deduction certificates within one month of the payment.
7. Evaluation of Applications:
From the time the bids are opened to the time the contract is awarded, if the selected organization wishes to contact Lodhran Pilot Project on any matter related to the proposal, it should do so in writing. Any effort by the training service providers/ agencies to influence Lodhran Pilot Project in the evaluation, proposal comparison or contract award decisions may result in the rejection of the proposal.
The evaluation committee appointed by Lodhran pilot Project as a whole, and each of its members individually, will evaluate the proposals based on their responsiveness to the Terms of Reference. Each responsive proposal will be given a technical score. Proposal(s) will be rejected at this stage if it does not respond to important aspects of the Terms of Reference or if it fails to achieve the minimum technical score indicated below.
Only TSPs receiving responsive marks (70 and above marks during the evaluation of the technical proposal) will have their Financial Bids opened for evaluation.
The evaluation committee will determine whether the Financial Proposals are complete (i.e. whether they have budgeted all items of the corresponding Technical Proposals). The Evaluation Committee may invalidate any proposal if it is determined that significant budgetary mistakes or omissions undermine the integrity of the proposal.
Qualified applications (both Technical and Financial) will be evaluated as a whole based on the following criteria:
8. Evaluation Criteria
A) Technical Proposal (80 Marks)
Understanding of assignment 05 Marks
Training Facility 20 Marks
Previous Experience in similar training (Valid proof must be attached) 20 Marks
Human Resources 15 Marks
Undertaking for post training employment plan 20 Marks
B) Financial Proposal 20 Marks
Combined Evaluation: After the technical, financial evaluation all the points will be aggregated to finalize the hiring process of Vocational Training Service Provider. LPP evaluation committee reserves the right to reject all or any proposal without assigning any reason.
9. Award of Contract
The contract will be awarded to the TSP following completion of the task including negotiations if necessary. The TSP may be required to provide additional information and or amend its proposal. The aim is to reach an agreement on all points for contracting. The selected TSP is expected to commence the assignment on the date and at the location as specified in the TOR.
Negotiations will include a discussion on the proposed methodology, staffing, costing, any suggestions made by the TSP to improve the Terms of Reference. Lodhran Pilot Project and the TSP will then work out final terms of reference, staffing, logistics, and reporting. The agreed work plan, cost and final terms of reference will then be incorporated in the contract paper.
10. Guidelines for Submission of Technical and Financial Proposal:
Applicants should submit with the following details:
A covering letter outlining the applicant suitability for the job, providing initial observations on the ToRs and an outline of the methodology applicant would use.
Profile of TSP along with NTN number (Annex A)
Detailed Technical Proposal as per TOR's requirements which includes proposed work plan in accordance to TORs. (Annex A)
A curriculum vitae of proposed resource person(s) including highlighted references to previous relevant work and publications.
A financial offer as per attached budget sheet. TSPs travelling, accommodation and logistics will be included in the budget. The Budget format is attached as Annex B
However, logistics costs of trainees will be managed by LPP.
11. Terms of Payment/Method
TSP can propose payment terms but will be finalized with the mutual consultation at the time of negotiations
Tax (Income Tax & Sales Tax) shall be deducted from total payment as per tax Rules. If the Supplier is exempted from the any tax, the exemption certificate shall be required.
12. Deadline for submission:
Interested TSPs are invited to submit technical and financial proposals through sealed envelopes marked as; "ToRs/Tender Ref # LPP "at address Lodhran Pilot Project Office, Near WAPDA Colony, Multan Road Lodhran-Punjab-Pakistan Closing date of the submission of proposals is 25th November, 2022.
In case of any query related to this assignment, please contact at: [email protected]
Apply By:
Lodhran Pilot Project Office, Near WAPDA Colony, Multan Road Lodhran-Punjab-Pakistan 0340-2169746