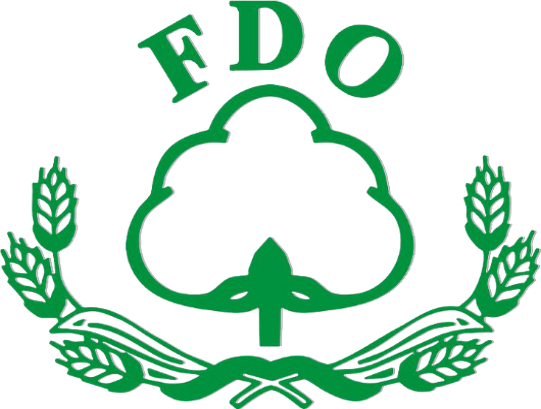 Farmers Development Organization
Hiring of Firms/Organizations /TSPs for 03 Months vocational training of Youth in Multan
Farmers Development Organization
1716 views
Posted date
19th November, 2022
Last date to apply
25th November, 2022
Country
Pakistan
Locations
Multan
Category
Consultancy
Type
Consultant
Position
1
Status
Closed
1.

INTRODUCTION & BACKGROUND:
Farmers Development Organization (FDO), was established in 1996 as a not for profit and non-governmental public interest organization and "A company setup under Companies Act 2017 (Formerly Section 42 of companies' ordinance 1984).FDO is working in Southern Punjab, through participatory principles, benefitting hundreds of peasants, women and general communities in the fields of Livelihood, Institutional Development, Emergency Relief, Community Physical Infrastructure, Preventing gender based violence and promoting access to justice. The organization has a successful history in designing projects, subsequently through conducting the assessments of community problems, creating and engaging the local volunteers for implementing and monitoring of projects.
Welthungerhilfe (WHH), founded in 1962 under the auspices of the Food and Agricultural Organization (FAO), is one of the first global initiatives aimed at eliminating hunger and today one of the biggest aid agencies in Germany. WHH has initially established as a support office for Afghanistan during 1997 in Peshawar, Welthungerhilfe initiated its programme in Pakistan in response to the 2005 earthquake to provide support to the effected districts in Khyber Pakhtun Khwa (KP) and Azad Jammu and Kashmir (AJK). WHH wound up its office in March 2010, only to resume its programming in August 2010 in response to the 2010 Mega floods that hit Pakistan. Between March and August 2010, WHH continued its interventions in Pakistan through its Alliance 2015 partners. In 2012, WHH implementation methodology, saw a paradigm shift, from self-implementation to implementing all projects with local partners. Today Welthungerhilfe Pakistan is working with national partners in KPK, Punjab and Sindh as well in cooperation with international partners e.g. Alliance2015. Welthungerhilfe is largely supported by the German public, but also through institutional donors such as the European Union, the German Foreign Office, Department for International Development (DFID) and others. Welthungerhilfe Pakistan aims to support the most vulnerable and marginalized population of Pakistan affected by natural and man-made disasters by building resilience at household and community level.
2.

PROGRAMME SUMMARY:
The consortium; led by Welthungerhilfe (WHH) in partnership with Concern Worldwide, is implementing the CSO Building Resilience through Improved Delivery Governance and Empowerment (BRIDGE) Program in Sindh and Punjab. WHH has designed the program in collaboration with Concern Worldwide, an Irish INGO and a fellow member of the European alliance 2015 network based on Thardeep Rural Development Program (TRDP) in Hyderabad, Farmers Development Organization (FDO) in District Multan and Lodhran Pilot Project (LPP) in District Bahawalpur. The CSO BRIDGE project is funded by European Union (EU) for strengthening the Civil Society Organizations, while addressing social and economic challenges and increasing the voice of youth in Pakistan in follow up of the COVID 19 outbreak. The program put the civil society organizations (CSOs) at the core of community preparedness based on the impact of COVID-19 Pandemic on youth's economic empowerment and improved local governance in the targeted districts, where the livelihood of semi urban communities has been adversely affected by the COVID 19 Pandemic.
The overall objective of the action is to minimize the socio-economic vulnerabilities of communities especially of youth in District Multan, through putting in place the role of effective civil society, improved public services and economically empowered target group during and post Covid-19 times.
Following are the major expected outputs of the programme:
Output 1: Mobilization and technical capacities of local CSO's are strengthened.
Output 2: CSOs and local authorities reached at higher level of collaboration, cooperation, know-how and transparency.
Output 3: CSOs are able to support Youth, especially females, person with disabilities, transgender and other minority target groups across selected trades.
3.

BACKGROUND & OBJECTIVES OF THE TORs:
Due to the limited economic activity and income generation options compounded by COVID-19, a dire need for diversified income generation options was found in target areas of CSO BRIDGE Project. Further to cater the challenge, it's been found that Vocational skills trainings increase business and employment opportunities, through improving the skills of the beneficiaries and developing market linkages. Market study conducted under CSO BRIDGE Project gives the realistic analysis of sales sectors of micro-entrepreneurs as well as their barriers and opportunities to enter the market and their continued existence in the respective sectors, such as the connection to existing value chains, so that the creation of small enterprises is adapted to market requirements.
Through this assignment, the Private Firm / Organization/ TSP is required to provide apprenticeships to Semi-literate and illiterate youth through non-classroom, on site, hands-on skills trainings in various workshops, small & medium industries for a minimum of 3 months. Certification is mandatory through approved TTB by TEVTAs or QABs (Aptitude test) after proper assessment. For the said assignment firm/TSPs will serve the purpose to engage the 120 (with 10% ratio of PWDs, transgender & other minority groups) youth members from the communities of target 10 UCs for 3 months.
The proposed activity will serve the following purpose/s:
To provide required orientation and coaching to identified 120 semi-skilled youth regarding the importance and socio economic benefits of the registration of their respective trades.
Trainee's evaluation for existing level of skills and gap among desired level of skills.
Enroll / register identified participants for trade certification from recognized registration authority.
Linkages development with relevant industries/institutes and micro finance institutes/banks for job placement and small enterprise development opportunities for 120 skilled trainees.
TARGET GROUP
Target group – 120 Youth Member (As per required trade list of final trainees will be provided by the FDO)
Geographical Scope – 10 UCs (05 from Urban and 05 from Semi Urban area) of District Multan.
Apprenticeship Training duration – 03 months
Eligibility Criteria for TSP:
The Private Firm / Organization/TSP must be registered or affiliated with QABs likewise TTBs, BTEs under the umbrella of NAVTTC, TEVTA and having active Job placement cell.
The Private Firm / Organization/TSP will be given preference, those provides conducive, inclusive and friendly environment to PWDs, transgender and minorities.
The Private Firm / Organization/TSP must share their registration status of applied trades as per advertisement.
The Private Firm / Organization/TSP must have minimum 3 years of experience to work on same nature of assignments.
The Private Firm / Organization/TSP would be experienced in apprenticeships program.
The Private Firm / Organization/ TSP must provide two days session on financial management including credit & loan management, clients dealing, appropriate & safe use of social media.
Note:
Attach all the valid registration / affiliation / accreditation certificates. Registration / affiliation / certificates must be of the relevant trade and training location of the selected RFP.
Evidence of in process application (affiliation or extension) in the form of application or request for extension letter along with the payment receipt for application processing
4.

Deliverables:
FDO is desirous of the following deliverables from the Private firm/ Organization/TSP
Signing of MOU / agreement of FDO with workshops/businesses/industries for the attachment of youth for the apprentices for specific time period.
To conduct trade testing assessments/aptitudes test of 120 apprentices undertaken by designated authorities. (As per attached trade list provided by FDO) and will develop aptitude/assessment report of 120 trainees and share to FDO.
Development of 03 month apprenticeship training contents (trainee hand book in Urdu) trade wise as per recommended recognized registration authority.
Certification of 120 Potential Trainees / Semi-skilled youth from recognized registration authority.
Upon successful completion provision of training to the trainees, two days on financial management including credit & loan management, clients dealing, life skills and appropriate / safe use of social media and potential job placement opportunities as developed module will be provided by the FDO.
TSP/Org/Firm make sure provide certification/registration for 120 trainees through approved TTB by TEVTAs or QABs.
The Private Firm/ Organization/TSP will be leading to job placement and entrepreneurship and developed linkages with the collaboration of relevant small & medium industries/ existing Men & Women Chamber of commerce and industries
Submission of all kinds of related MOVs (quality pictures & attendance sheets, report, NAVTTC Certification etc.)
5. Financial Proposal:
A financial offer for completion of the required tasks, including unit rate used for calculations.
Whereas financial proposal should be developed on attached annexure:
Note: Financial Proposal should be valid for at least 60 days from the date of submission. Financial Proposal should be inclusive of all applicable taxes as per prevailing tax laws of Punjab. FDO will deduct the applicable taxes from each payment as per prevailing tax laws and will provide the deduction certificates within one month of the payment.
6. Evaluation of Applications:
From the time the bids are opened to the time the contract is awarded, if the selected organization wishes to contact Farmers Development Organization on any matter related to the proposal, it should do so in writing. Any effort by the training service providers/ agencies to influence Farmers Development Organization in the evaluation, proposal comparison or contract award decisions may result in the rejection of the proposal.
The evaluation committee appointed by Farmers Development Organization as a whole, and each of its members individually, will evaluate the proposals based on their responsiveness to the Terms of Reference. Each responsive proposal will be given a technical score. Proposal(s) will be rejected at this stage if it does not respond to important aspects of the Terms of Reference or if it fails to achieve the minimum technical score indicated below.
Only TSPs/Private firms receiving responsive marks (70 and above marks during the evaluation of the technical proposal) will have their Financial Bids opened for evaluation.
The evaluation committee will determine whether the Financial Proposals are complete (i.e. whether they have budgeted all items of the corresponding Technical Proposals). The Evaluation Committee may invalidate any proposal if it is determined that significant budgetary mistakes or omissions undermine the integrity of the proposal.
Qualified applications (both Technical and Financial) will be evaluated as a whole based on the following criteria:
7. Evaluation Criteria
A) Technical Proposal (80 Marks)
Understanding of assignment 05 Marks
Training Facility 20 Marks
Previous Experience in similar training (Valid proof must be attached) 20 Marks
Human Resources 15 Marks
Undertaking for post-training employment plan 20 Marks
B) Financial Proposal 20 Marks
C) Combined Evaluation: After the technical, financial evaluation all the points will be aggregated to finalize the hiring process of Vocational Training Service Provider. FDO evaluation committee reserves the right to reject all or any proposal without assigning any reason.
8. Award of Contract
The contract will be awarded to the Private Firm/ Organization/ TSP following completion of the task including negotiations if necessary. The selected Private Firm/ Organization/TSP may be required to provide additional information and or amend its proposal. The aim is to reach an agreement on all points for contracting. The selected Private Firm/ Organization/TSP is expected to commence the assignment on the date and at the location as specified in the TOR.
Negotiations will include a discussion on the proposed methodology, staffing, costing, and any suggestions made by the Private Firm / Organization/TSP to improve the Terms of Reference. Farmers Development Organization and the TSP will then work out final terms of reference, staffing, logistics, and reporting. The agreed work plan, cost and final terms of reference will then be incorporated in the contract paper.
9. Guidelines for Submission of Technical and Financial Proposal:
Applicants should submit with the following details:
Profile of TSP along with NTN number (Annex A)
Detailed Technical Proposal as per TOR's.
A curriculum vitae of proposed resource person(s) including highlighted references to previous relevant work and publications.
However, logistics costs of trainees will be managed by FDO.
10. Terms of Payment/Method
Private firm/ Organization/TSP can propose payment terms but will be finalized with the mutual consultation at the time of negotiations
Tax (Income Tax & Sales Tax) shall be deducted from total payment as per tax Rules. If the Supplier is exempted from the any tax, the exemption certificate shall be required.
Apply By:
Interested TSPs are invited to submit technical and financial proposals through sealed envelopes marked as; "ToR's/Tender Ref #FDO/PAK-1108/IFT#024" at the following address:
To,
The HR Coordinator
House#417, Lang Street, New Shalimar Colony, Multan, Punjab- Pakistan.
Farmers Development Organization,
Closing date of the submission of proposals is 25th November 2022.
In case of any query related to this assignment, please contact at: [email protected]