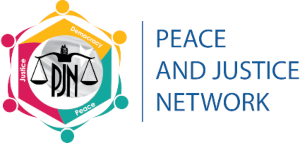 Peace & Justice Network
Provincial Lead Punjab (Aawaz II Program)
5241 views
Posted date
15th November, 2022
Last date to apply
14th January, 2023
Country
Pakistan
Locations
Lahore
Category
Program Management
Salary
PKR 230,000 to PKR 250,000
Type
Full Time
Position
1
Status
Closed
Term of Reference for Provincial Lead Punjab
Background:
Peace & Justice Network (PJN) is a national civil society network working for strengthening the rule of law and human rights for fostering peace and sustainable development across Pakistan. PJN is the provincial partner for the Aawaz II programme in Punjab and is looking for dynamic and hardworking person with extensive experience in the management of large scale national and provincial level human rights protection programs with strong government liaisoning, civil society engagement and thematic knowledge of early and forced marriage, gender-based violence (GBV) and to promote social cohesion and tolerance.
AAWAZ II is a five year Foreign, Commonwealth and Development Office (FCDO) funded programme in Pakistan, managed by the British Council, which will work with local communities in KP and Punjab provinces to promote the rights of children, women, youth, and other marginalised groups, to strengthen their control over their own development.
AAWAZ II Programme has four pillars and the British Council is leading on the delivery of the community pillars relating to community dialogue, awareness and social cohesion. As part of the delivery of these pillars, AAWAZ II will provide information referrals, facilitate citizen-state engagement for uptake of services and enhance capacities of local communities. Aawaz II will work with civil society organisations to implement the community-based interventions in 26 selected districts of Punjab. The thematic focus of the programme is on early and forced marriage, gender-based violence (GBV) and social cohesion.
Job Description:
Punjab Provincial Lead will be responsible for overall program management and results acheivement of Aawaz II Program in Punjab. Specific responsibilities includes:
Manage and lead provincial and district-level meetings, consultations, seminars around program themes by engaging relevant government and civil society stakeholders. Conduct thematic consultation (Women, Youth, PWS, Minorities, and other harmful practices) at the provincial level. Identify thematic resources, engage a thematic expert and deliver special research, trainings and advocacy assignments

Provide technical support and take lead in establishing civil society policy advocacy and lobbying forum at provincial and district level

Managing Punjab Provincial Forums. Producing Knowledge Products. Liaising with relevant authorities for advocacy action. Provide Technical guidance to Forum members.

Managing Punjab District Forums. Setting district reform agenda in coordination with district partners. Provide technical and capacity building support for Aawaz Forum members. Liaising with relevant authorities for advocacy action. Provide Technical guidance to Forum members.

Develop program specific policy briefs relevant to the advocacy agenda established by the Provincial Forum.

Provide input to field-level implementation of the projects/ activities to district program partners and Aawaz District Forum members. Prepare specific event reports, presentations and documents where needed.

Liaise closely, continuously and constructively with primary stakeholders, local authorities and other relevant project stakeholders.

Conduct field visits as necessary for program implementation and ensure technical oversight.

Promote knowledge management to establish EWS and ERM and technical inputs for the smooth functioning of these systems

Ensure achievement of intended results and targets of the program. Meet emerging needs from implementation of the program.

Ensure foreseen changes of adjustments to budget or activities are submitted to, and approved by funding partner in a timely manner, in accordance with contract agreements

Analyzing program risks and developing risk register for program.

Liaise closely with Aawaz PMU to meet programme objectives

Any other task/s related arising needs of the assignment
Standard Minimum Qualification and Expertise:
Education: Master Degree in Social Sciences, Law.
Experience and specific expertise: 10 to 12 years of work experience and ability to network with or develop a broad array of partnerships with all relevant stakeholders. Experience of organizing policy reform consultation and writing policy papers. Engagement with human rights stakeholders and expertise in building alliances and collaborations with civil society organizations and forums. Specific expertise includes:
Experience in developing human rights framework and strategy, policy advocacy and lobbying as well as conducting and developing training and workshops material on gender based violence, early and forced marriage as well as social cohesion and interfaith harmony and other related areas.

Ability to network with or develop a broad array of partnerships with all relevant stakeholders.

Demonstrable experience working with or coordinating partners with community and national levels organizations and networks.

Good understanding of programmes and project management.

Willing to lead initiative and program team with minimal supervision;

Passionate and committed to human rights including respect for diversity, integrity and transparency.

Maintain superior levels of professionalism while working under pressure in a fast-paced and sometimes difficult environmentt.
Language: Fluency in English and Urdu language and excellent writing skills
Apply By:
If you feel that you are a suitable candidate for the position, please send your CV along with the cover letter explaining your suitability to the position at [email protected] not later than 5:00 p.m. January 14th, 2023.
Please write Vacancy Title (i.e. Provincial Lead Punjab (Aawaz II Program)) in the subject line of the email. Only short listed candidates will be contacted for the test/interviews. PJN is an equal opportunity employer and promotes diversity. PJN reserves exclusive rights to select/ reject any application and declares no obligation in this regard.
Note: Women, minorities, transgender and persons with disabilities are encouraged to apply.