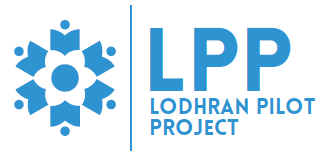 Lodhran Pilot Project
Coordinator Operations & Logistics
Lodhran Pilot Project
6586 views
Posted date
15th November, 2022
Last date to apply
10th January, 2023
Country
Pakistan
Locations
Lodhran/Multan
Category
Operations / Procurement
Type
Contractual
Position
1
Experience
7 years
Status
Closed
Qualification: Must have Master's Degree preferably in Business Administration, Public Administration, Supply Chain Management, Systems/Operations Engineering; or similar areas.
Relevant Experience:
07-10 years of relevant professional experience of which at least 05 years at similar role/position. Exposure of INGO will be preferred.
Required Skill Set:
Extensive networking in the development sector
High level proficiency when working with MS Office
Sound English and Urdu Writing, Speaking and Listening Skills
Negotiation skills at an advanced level
Clear and effective communication skills
Proactive and confident in taking initiatives, leadership roles and exploring new opportunities
Job Description:
Admin & Logistics Responsibility:
Ensure all operations are carried on in an appropriate, cost-effective way
Improve operational management systems, processes and best practices
Purchase materials, plan inventory and oversee warehouse efficiency
Help the organization's processes remain legally compliant
Formulate strategic and operational objectives
Develop Liaison with district government and government officials for obtaining NOCs
Coordinate domestic travel and hotel arrangements related to program activities.
Ensure all travel requests are responded timely, efficiently and arrangements are in compliance with Creative procedures;
Review invoices, draft payment requests for operational expenses etc.
Maintaining up-to-date control of all assets including tracking donor, value, and location, managing staff issue, and recording all asset movements and disposals
Timely response to specific requests from the program departments for logistical support for trainings, workshops and other events.
Procurement Responsibilities:
Manage the procurement process, including sourcing, bidding, and contract management;
Proactively identify issues with day-to-day ordering processes and resolve and/or communicate the issues to management in a timely manner, as needed;
Lead the troubleshooting of vendor and/or order-related challenges and define and implement corrective action in case of irregularities;
Ensure products are delivered in accordance with purchase order terms and conditions,
Proactively identify procurement activities potentially impacting the project's ability to perform its duties and advise the necessary stakeholders.
Adhere to established procurement policies and standard operating procedures; and identify opportunities for continuous improvement;
Perform procurement duties in a transparent and ethical manner;
Prepare and monitor any procurement activities including Request for Proposals and Quotes;
Responsible for complying with applicable contract and sponsor requirements and following all Creative policies and procedures.