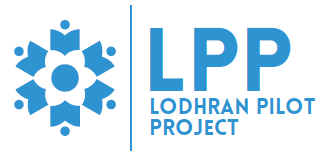 Lodhran Pilot Project
Lodhran Pilot Project
1875 views
Posted date
15th November, 2022
Last date to apply
30th November, 2022
Country
Pakistan
Locations
Lodhran
Category
Monitoring & Evaluation
Type
Full Time
Positions
1
Experience
3 years
Status
Closed
Job Description
Duty Station: Lodhran
Reporting Line: MEAL Manager
Main Responsibilities
Tasks Related with Designing:
To develop M&E framework of the project as per donor guidelines [if not previously developed].
Designing of monitoring check list/tools/templates for monitoring of project activities as per donor guidelines.
To agree upon minimum standards for various project activities when and where required for onward process monitoring.
To develop his/her monthly work plan in accordance with project M&E framework for onward monitoring purposes.
Project progress tracking:
To track, monitor & validate progress of the project against DIP and ensure timely reporting to donors as per agreed timeline.
To highlight deviation and variance in progress against project DIP and share with PM/M&E unit for inform decisions making.
Process and output monitoring:
To ensure regular process monitoring at activity level as per predefined minimum standards/agreed process.
To debrief project team about key monitoring findings and ensure that all monitoring findings must be part of Monitoring action tracker [MAT]
Reporting & Documentation/data management:
To ensure all reporting requirements of donors as per agreed timeline.
To keep maintained all relevant records of project data base like monitoring reports, donor's reports, beneficiary's data base, framework, tools, templates etc.
To capture best practices and case studies of the project and share with all concerns.
5. Reporting to M&E unit:
To ensure timely submission of reports to M&E unit for HO-Dashboard including:
Updates status of MAT
Progress against DIP
Monitoring Reports
Work plan
6. Other MER initiatives:
To facilitate and support any initiative related with MER like base line, evaluations and assessment required by donor or internally initiated.
7. Coordination:
To coordinate with relevant project stakeholders especially with donor as per requirement and provide facilitation accordingly like in field monitoring visit etc.
To regular coordinate with central M&E units for any technical inputs and concern donor as per agreed protocols.
8. CRM:
To ensure CRM Policy in the project and its compliance with the centralized mechanism submit CRM/Accountability Report month wise.
9. Others:
Any other tasks assigned by the concerned supervisor.
NOTE:
These above responsibilities and KPIs are not definitive and may be subject to future amendments.