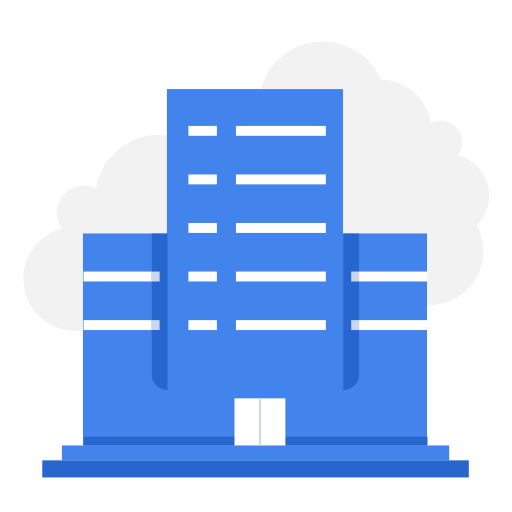 CARE International in Pakistan
TORs: Janitorial Services for CARE International Country Office
CARE International in Pakistan
1513 views
Posted date
22nd November, 2022
Last date to apply
30th November, 2022
Country
Pakistan
Locations
Islamabad
Category
Consultancy
Position
1
Maximum Age
18 years
Status
Closed
CARE International is a leading global humanitarian and development organization. Since initiation of CARE International operations in Pakistan in 2005, CARE International in Pakistan (CIP) has been responding to major disasters and undertaking an array of development projects. CIP works through its local partners and a range of stakeholders for development, as well as emergency response related interventions, which makes collaboration a key component of its work, across the country. Health, governance and education, with particular focus on economic empowerment, are CARE's core identified program areas in Pakistan.
Background – Janitorial services for CO
The CARE International in Pakistan seeks to acquire effective and efficient Janitorial Services for maintaining cleanliness and sanitary condition of its premises suited in sector I-8/2, Islamabad. In view hereof, the hiring of private janitorial services is conceived essential to ensure the cleanliness of its working place and prevent infectious/ hazardous elements in accordance to standard of hygiene quality.
Objective of services:
The objective required services is to keep the building and environment clean, maintain order, sanitized free, unpleasant odor, garbage and hazardous element. The CARE International in Pakistan having five functional floors (size 60X30 Square feet including ground floor, first floor, roof top, 1st basement and 2nd basement),
Following is a snapshot of the objectives of the assignment:
Daily routine operations
Offices Spaces at all floors (Hall, cubic rooms, kitchen, conference hall, Comfort Rooms and Stairways, Lobbies and other Common Areas 1.)

Sweep, mop with disinfectant cleaners, spot scrub, stairways, corridors, lobbies, entrance driveway and walkways and waiting areas. These areas have to be serviced continuously during hours of office use to guarantee cleanliness.
Dust, wipe and polish accessible surfaces such as hand rails, table, chairs, and other office furniture and equipment.
Spot-clean marks next to light switches, doors and door frames, glass panels/windows/doors.
Clean and disinfect railings, doorknobs, telephones and counter tops/ surfaces.
Clean and sanitize telephones
Pick up trash, empty all waste
Cleaning, sanitize and deodorize of toilets and washrooms in offices
Clean and sanitize conference halls before and after every use.
Switch off all lightings when not in use and report areas where illumination is necessary
Report necessary repair works in their work areas through the Supervisors
Perform other duties as may be required/assigned from time to time with respect to janitorial works and as may be requested during special affairs or in case of emergencies.
Weekly operations
Wash and scrub half walls of stairways
Thoroughly clean glass windows/doors both outside and inside surfaces by means of approved glass cleaner (by schedule)
Wash and clean lighting frames (by schedule)
Thoroughly scrub, clean and disinfect all wash rooms
Clean, wax and polish office furniture and fixture, counters, etc. except those items or equipment that require specialized maintenance
Wash with soap and water plastic and leather made chairs (by schedule)
Wash reception table and stair nosing/edging
Clean vertical walls, bulletin boards, pictures and other wall hangings and fire extinguishers
Clean all blinds and vertical draperies
Minimum document eligibility criteria for applying Janitorial services.
Track Record
The service provider should have at least two (2) years continuous work experience with any governmental / private sector organization in Islamabad and registered firm.
Organizational profile.
Details of assigned Janitorial staff (CNIC copy, domicile, police clearance certificate)
Cost of per staff per day inclusive of all taxes (without material) morning 7:00am to 3:00pm, 5 days a week.
Backup of assigned janitorial staff:
Janitorial staff assigned by the company for CARE International in Pakistan will be remain same throughout the contract period.
If the assigned staff requests for leaves then the company will be responsible to provide his replacement.
The company will share the details of the alternate staff along with the documents (CNIC, Domicile, Police Clearance certificate and contact details) 2 days before.
The alternate staff must be fully briefed by the company before sending him to CIP office.
Period of Performance.
12 months' contract
Contract period (1st Jan 2023 to 31st Dec 2023)
Payments:
Payment will be made through cross cheque in favor of Company.
Company must submit the invoice in the first week of every month for timely payment processing.
Submission Procedure:
Kindly submit the required documents along with financial quotation and a cover letter to apply for the janitorial services through sealed documents in CARE –CO office Islamabad, with subject marked "Financial Janitorial services' before its closing date: 30th Nov 2022.
DISCLAIMER: CARE International Pakistan is an equal opportunity employer. Female candidates are encouraged to apply for the position. CARE reserves the right to reject any or all applications, without assigning any reason.
Requirements
---
Max age limit is 18 on 2023-05-29 to apply for this job.
Related
---