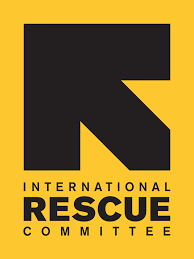 International Rescue Committee
Consultant for Endline Impact Evaluation
International Rescue Committee
1362 views
Posted date
31st January, 2023
Last date to apply
6th February, 2023
Country
Pakistan
Locations
Islamabad
Category
Development Sector
Type
Consultant
Position
1
Experience
5 years
Status
Closed
INTRODUCTION:

IRC is one of the world's leading humanitarian and post-conflict development organizations, working with communities in over 40 countries. The core of IRC's mandate is to support and empower people who have been affected by conflict and disaster. IRC's portfolio consists of government, multilateral, and foundation funding that spans short-term and protracted humanitarian response through long-term development initiatives. Alongside other thematic areas, IRC has extensive global expertise in health and reproductive health and is a leader in gender focused programming.
IRC has been working in Pakistan since 1980 and delivers a wide range of programming to Afghan refugees, temporarily displaced persons and other marginalized/underserved communities across the country. Programs focus on Health (including WASH), Disaster Risk Reduction, Protection (including Women's Protection & Empowerment), Livelihood, and Education.
PROJECT DESCRIPTION:

The project funded by German Federal Foreign Office (GFFO) aimed to provide urgently required humanitarian assistance to the Afghan displaced population and host communities of Districts Chaman, Pishin and Killa Abdullah, Balochistan from November 2021 to March 2023. The project targeted to reach 298,158 direct clients (60% host and 40% from Afghan refugees) with inclusion of 19% differently abled persons and implemented in conjunction with key government counterparts People's Primary Healthcare Initiative (PPHI), Health departments in Balochistan, and other relevant district authorities. Partner organization (PPHI) focus was primarily responsible for implementation of the project in targeted districts in close consultation and collaboration with the government health administration and technical support from the IRC. The project focused on the most needed interventions to reduce the vulnerabilities of target population through provision of the required in-kind assistance consisting of food items, winterization kits and dignity kits. The targeted population was assisted with Primary Health Care (PHC) services in remote areas through Mobile Health Teams (MHTs), focusing on needs-based services related to maternal and child health, screening for critical illnesses, malnutrition, etc. Referral pathways were established to address critical cases and referred to nearest public health facilities. Community level malnutrition screening, health promotion and preventive services were rolled out through the community mobilizers and CHWs. In addition to this the project strengthened 15 health facilities and served their catchment areas and population in the three districts.
Under the project IRC intend to conduct an endline evaluation through external consultancy service against the three outcome level indicators. The purpose is to know the progress against the benchmarks set during the baseline survey. The indicators are enlisted below.
Outcome Level Indicators:
Indicator: % of surveyed beneficiary households with "acceptable" Food Consumption scores (FCS)
Indicator: % of surveyed beneficiary households reporting adequate access to essential non-food items (NFIs), as defined by Sphere or national standards
Indicator: % of beneficiary patients receiving primary and emergency care who express satisfaction with services received.
% of individuals identified through protection monitoring satisfied with the received service
TERMS OF REFERENCE – Endline Impact Evaluation
Food and winterization assistance as well as primary health care services for the most vulnerable in the Afghan humanitarian crisis in Balochistan Province, Pakistan
Output Level Indicators:
Indicator: # of HHs provided Food Baskets
Indicator: # of HHs provided NFIs
Indicator: # of individuals participating in hygiene promotion sessions (Age, gender segregated)
Indicator: # of women and girls receiving dignity/hygiene kits
Indicator: # of HFs supported in medicines, supplies, HR and capacity building needs
Indicator: # of mobile clinics established and the also the # of clients served (age gender segregated)
Indicator: # of clients served at HFs and during Mobile Clinics. (Age gender segregated)
Indicator: # of individuals reached through sessions (age gender segregated)
EVALUATION PURPOSE:

The end-line evaluation is intended to provide results on the performance, lessons from our response and suggest areas improvements that we can consider for future such programs. The evaluation is expected to use ALNAP Humanitarian Action evaluation guidance while preparing evaluation methodology. The evaluation's findings will feed into the futuristic decision-making process of the project stakeholders i.e., donor, government department and civil society as per the context and inform future project. This will also reflect on how relevant and appropriate project strategies were in achieving the intended results. The exercise is expected to analyze the factors affected the achievement of the project positively or negatively, the reason for success or lack thereof, draw lessons and recommendation that will serve as a guideline for improved performance in future programming. Furthermore, the successful consultant will be expected to develop position paper on refugee rogramming and the Value for Money (VFM). In addition to this, develop two case studies around the project implementation.
OBJECTIVES OF THE EVALUATION:

The specific objective of the evaluation is to gather and document information around following key metrics:

• Appropriateness: extent to which humanitarian activities are tailored to local needs, increasing ownership, accountability and cost effectiveness.
• Efficiency: How the interventions were cost-effective? Was adequate human, financial and logistical resources applied to delivering project outcomes? Were outputs delivered in a timely fashion?
• Effectiveness: To what extent did the programme achieve its objectives,
• Impact: what are the wider intended and unintended effects of the project – social, economic, technical, and environmental – on individuals, gender- and age-groups, communities and institutions.
• Connectedness: Which activities of a short-term emergency are carried out in a context that takes longer-term and interconnected problems into account?
• Coverage: To what extent targeted population groups were reached by humanitarian action.
• Coherence: To what assistance was coherent with policies of government, donors and other actors?
• Coordination: To what extent the project interventions are harmonized, promote synergy, avoid gaps, duplication, and resource conflicts?
• Value for Money: Develop and analyze the VFM, provide evidence to what extent the project has delivered against 4Es i.e. Efficiency, Effectiveness, Economy, and Equity. Find, how much cost savings have been made during various interventions and through greater integration of programs. To what extent the project was instrumental in terms of cost and time savings particularly by engaging the local partner.
SCOPE:

The consultant is expected to collect information from all the three program districts i.e. Pishin, Killa Abdullah, and Chaman in Balochistan for both 60% host and 40% refugee population with inclusion of 19% differently abled persons.
METHODOLOGY:
The consultant should propose evaluation methodology inline with use ALNAP Humanitarian Action Evaluation guidance. The methodology should include the design, the population and sampling, key evaluation questions, field plan and data analysis plan as per the above guidance. The proposed methodologies should adequately consider gender and inclusion in its planning and implementation strategies.
The consultant is expected to present a evaluation matrix in line with ALNAP evaluation guidance in the technical proposal. The methodology should clearly describe the sample size calculation by employing appropriate statistical method. All data, qualitative and quantitative to be collected through the evaluation must be disaggregated by type of gender, geographical area, and type of vulnerability (refugees/host, minority, PWDs, and transgender etc.). The methodology should contain a pre- and post-analysis of situation of beneficiaries especially in terms of household food consumption, NFIs and health and status of negative coping strategies. In addition to this, Seeing the nature of interventions, target population, and IRC MEAL plan, IRC has been conducting post distribution monitoring and client satisfaction surveys. Therefore, the consultant is expected to propose method to take into account the findings of these surveys into the endline report.
The consultant methodology and approach for data collection should consider this aspect to provide a pre and post intervention comparison.
EVALUATION DELIVERABLES:
The consultant is expected to deliver the following reports: 1. Inception Report 2. Draft Report 3. Final Report 4. All data and copies of information collected during the evaluation 5. One Position paper / two case studies
EXPECTED TIMEFRAMES:

The evaluation study will be completed within three weeks including weekend days starting from date of agreement signing. The consultant will provide breakdown for their Level of Efforts (LoEs).
PAYMENT:

The payment to the consultant will be paid on deliverable bases in tranches.
30 % of Amount on Submission of Inception Report
40% of Amount on Completion of field information collection, debrief meeting and 1st draft of report
30% of Amount on Approval of final Report


INTELLECTUAL PROPERTY RIGHTS:
All products arising from this assessment will be owned by IRC. The consultant will not be allowed, without prior authorization in writing, to present any of the analytical results as his or her work or to make use of the assessment results for private publication purposes.
QUALITY & ETHICAL STANDARDS:

The consultant should take all reasonable steps to ensure that the assessment is designed and conducted to respect and protect the rights and welfare of the people and communities involved and to ensure that the
assessment is technically accurate and reliable, is conducted transparently and impartially, and contributes to organizational learning and accountability. The assessment team will also commit to adhering to IRC Way and Code of Conduct.
DESIRED SKILLS & QUALIFICATION:

The evaluation team will need to possess a multidisciplinary mix of evaluative and programmatic skills, qualifications, and experience, preferably on end of project evaluations of Food Security, Health, and NFIs, as well as relevant knowledge and experience of refugees in Pakistan. The experience and skills related to conduct evaluations in the remote rural and illiterate communities with diverse backgrounds and contexts would be considered.
Specifically following skills and experience sought:
• Degree in research studies, social work, gender studies, development studies and/or related field
• Expertise in qualitative and quantitative information collection, analysis, and reporting.
• Experience in working with the government, donors, civil society, refugees, women, and being able to interact with a variety of stakeholders at different levels.
• Proven experience in the use of participatory action research methodology
• Strong knowledge of and familiarity with Pakistani humanitarian context particularly Baluchistan context.
• Excellent writing, communications, and presentation skills in English
• Experience collecting, analyzing, and interpreting qualitative information.
• Local language knowledge is desirable from the data collection team.
• Independence from IRC, program stakeholders or other parties involved.
SUBMISSION OF PROPOSAL:

Interested consultant must submit both Technical and Financial proposal separately
A) Technical proposal: (45 % weightage)
The Consultant should submit a detail technical proposal as per Annexure A.
Recent curriculum Vitae:
CVs of Lead and Co lead consultants and team members as annexure
• Recent 2 reports
Reports of similar assignments must be attached within the proposal along with 2 references and their contact details.
B) Financial Proposal: (30 % weightage)
The Consultant should submit a detail financial proposal as per Annexure B.
C) Interview (25% weightage)
The Consultant will be interviewed by a panel to discuss the proposals and to assess the technical competencies
CONTACT DETAILS:

Interested applicants can send their technical and financial proposal along with CVs, sample reports along with other required documents to the following address:
Email: [email protected]
Mailing Address:
Building 2, Plot 270, Service Road North, I-9/3, Islamabad, 44000 Pakistan
IRC CORE VALUES & COMMITMENTS:

• The IRC and IRC workers must adhere to the values and principles outlined in IRC Way - Standards for Professional Conduct. These are Integrity, Service, and Accountability. In accordance with these values, the IRC operates and enforces policies on Beneficiary Protection from Exploitation and Abuse, Child Safeguarding, Anti Workplace Harassment, Fiscal Integrity Anti-Retaliation and Combating Trafficking in Persons.
• IRC is committed to ensuring that IRC staff is suitable to work with children and have the knowledge s/he needs to uphold and abide by the IRC's Child and Adult Safeguarding Policy.
o Level of interaction with clients: Frequent direct contact with clients especially with women and girls
• IRC ensures that its staff must actively practice the roles and responsibilities related to client responsiveness, accountability to people in affected communities and must have competencies to solicit and listens to feedback and other's perspectives, responds to feedback with maturity and sensitivity and takes appropriate decisions and makes changes to behavior or actions in response to feedback.
• IRC recognizes that gender equality is fundamental to the achievement of our organizational mission. As such, IRC is committed to the promotion of gender equality in all aspects of our operations and programs. Our organizational policies, procedures and actions demonstrate this commitment.
Women candidates and persons with disability are highly encouraged to apply.
Requirements
---
Resume attachment is required.
Related
---