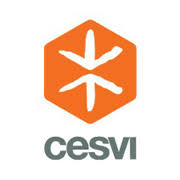 CESVI (Pakistan)
CESVI (Pakistan)
2143 views
Posted date
28th September, 2022
Last date to apply
6th October, 2022
Country
Pakistan
Locations
Naseerabad, Nausharo Feroz
Category
Community Development
Positions
20
Status
Closed
Job Title: Community Mobilizer
Job Grade Level: II
Reports to: Project Coordinator
Number of Position: 20 (10 Female & 10 Male)
Role and Responsibilities:
Under the guidance and supervision of the Project Coordinator, the Community Mobilizer will be responsible for the following deliverables;
Responsible to ensure the effective implementation of food/supplies distribution projects and community outreach activities in the field.
Implement a micro plan of community outreach activities in consultation with the team leader.
Identification and selection of beneficiary communities, households, and individuals as per set criteria.
Based on her/his knowledge of the area, collect information through questionnaires, transect walks, physical observation, and any other information collection techniques.
Organize and implement beneficiary selection campaigns following the agreed guidelines, selection criteria, and templates designed for the purpose.
Maintain contact with the beneficiaries and communities during all the stages of the project implementation, convey their instructions, suggestions, and other messages from the project management, collect comments, ideas, complaints, and other messages and report them to the project Coordinator/Supervisor.
Establishment of community committees.
Support to implementation of the complaint response mechanism in the field.
Area mapping to identify the distribution sites in consultation with the community members and team leaders.
Support in organizing smooth distribution
Sharing of information with the community promptly
Work as a team and ensure close coordination with the supervisors

Read and ensure a full understanding of Cesvi Gender, Child Protection, and other safeguarding policies.
Address and solve problems that might arise between the community and CESVI, or among community members, during and because of the implementation of the project activities, reporting – or handing over, if the case – to the project management the most sensitive and serious ones
Incorporate participatory principles into the community level to ensure emergency response activities
Mobilize and motivate inclusive participation by villagers/ elders and community representatives, in all project activities.

Any other job-related added task assigned by the supervisor.
Qualifications:
a. Education
A graduation degree in social/behavioral science, Sociology, or equivalent.
b. Experience:
Minimum of 03 years of relevant professional experience in a similar position in NGOs/INGOs.
The age limit should not be more than 30 years.
c. Competencies:
Good organizational skills and ability to multi-task, work under pressure, meeting deadlines in a fast-paced fluid environment.
Excellent interpersonal communication and mobilization skills to build the link with staff, partners, government officials, donors, and other relevant stakeholders.
Creative and flexible with problem-solving skills.
Demonstrated professionalism and diplomacy.
Ability to confidently represent oneself to high-level officials.
d. Technical Skills:
Confident and proficient in using MS Office, proficiency in Sindhi, Balochi, and English (written and spoken) is mandatory.
Contract Duration
8 Months, (extendable)
Salary Range
65,000 (Per month)
These are Emergency Response Positions, so we will be hiring on a rolling basis and we may finalize the candidates before the given deadline.
Preference will be given to candidates, who can join immediately without notice periods.
Applications received till 1800 hrs. (PST) on 06th October 2022 will be considered for further evaluations/shortlisting.
While we thank all applicants for their interest, only the shortlisted will be contacted for an interview. Cesvi is an equal opportunity employer. To learn more about who we are and what we do, please visit our website at www.cesvi.eu