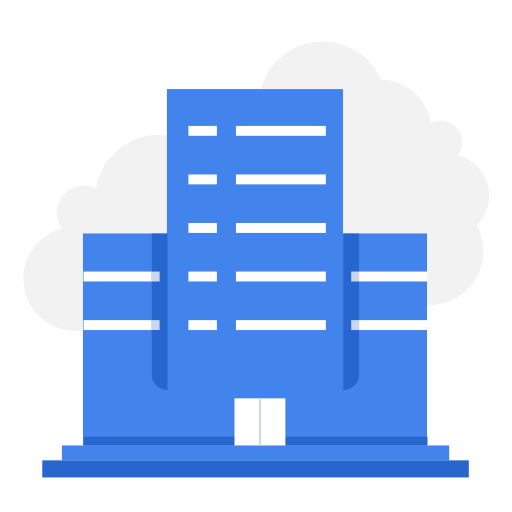 Confidential
Confidential
727 views
Posted date
22nd September, 2022
Last date to apply
22nd October, 2022
Category
Human Resource
Range of duties
Counsel prospective students to identify appropriate study options including suitable courses and institutions.
Schedule and conduct phone discussions and office meetings to accurately convey course/program information whilst ensuring that each students' needs are being met. This includes advising students with respect to admissions requirements, processes and qualification options.
Assist students in determining an appropriate shortlist of applications to submit, thereby ensuring effective use of counselling time.
Support the student through the admissions, visa and pre-departure processes.
Develop and maintain strong relationships with students and their families to ensure that HRD is regarded as a highly professional and trusted service provider.
Maintain the highest level of integrity and ethics in every interaction with students and their families, clients and colleagues.
Deliver consistently outstanding service to ensure a high number of students are converted to the next stage of the student pipeline, ultimately submitting applications to education institutions and accepting the resulting offers.
Identify opportunities to generate leads and effectively leverage these opportunities. e.g. determine the prospective schools, universities, companies and scholarship bodies from where new leads can be derived and established effective relationships with them.
With follow up of all leads and opportunities to close sales.
Identify new business opportunities in consultation with the Branch Manager
Maintain regular contact and activities with key accounts (schools, scholarship bodies)
Act with the highest level of accountability with students, clients and colleagues.
Respond to face to face enquiries and enquiries visa phone and email in a timely manner, with accurate and relevant information.
Process and submit applications to institutions, obtain offers and facilitate enrolments in a timely manner.
Build effective relationships with education institution staff to support timely application processing.
Attend client briefings, workshops and visits to institutions to support the development of knowledge of institutions and establish relationships with key contacts.
Work with Branch Manager / Marketing Managers and institution representatives in developing strategies to effectively promote institutions.
Act with integrity and professionalism in all interactions with client representatives.
Support Branch Manager / Marketing Teams in the organization of major promotional events such as interview programs, in-house interview sessions and exhibitions, and other activities as required.
Provide input on marketing or promotional activities to encourage student numbers.
Promote HRD through activities such as institution visits, seminars, exhibitions, student associations etc.
Assist in the identification of opportunities and threats within the local market.
Attend, lead and participate in office level meetings and activities to support the sharing of information, knowledge and expertise for the benefit of the team as a whole.
Identify and leverage opportunities to increase cooperation, efficiency and operational effectiveness between HRD's student placement and IELTS & TOEFL operations.
Follow up effectively with students and institutions to ensure enrolment activities are completed effectively.
Use a full range of available communication channels including email, phone and CRM communication features such as SMS and tasks.
Effectively present relevant information to students, clients and other key stakeholders as required.
Provide regular updates to the line manager to inform them of progress, challenges and/or support that may be required.
Develop and cultivate positive and productive relationships with students, parents
Play a strategic role in the achievement of University enrolment targets by encouraging qualified students to apply to HRD Partnered Institutes (Universities).
Other accountabilities
Your principal accountabilities also include providing day to day facilitation to your employer & other designated individuals for application processing, data entry on calls, handling all clients, scheduling meetings, making appropriate follow-ups on daily basis on client's data and documentation, preparing daily reports on pending work and completed cases and completing immigration applications as instructed.
You must be dressed professionally at all times during your service to the company. You should be dressed appropriately at all times. As part of your services you are required to use office furniture and equipment with due care and are responsible for any items that are provided to you for your use to facilitate the organisation. You are responsible to maintain your office equipment including, chair, table & office stationery.
Office stationery is only to be used for official purposes. Any personal use of office stationery or printing equipment is forbidden and would result in necessary disciplinary action.
Electrical equipment provided must be used for office & official purposes only and any personal damage must be reported accordingly.
We are quite specific about keeping time and consider that all employees must be present to attend their designated roles on time and maintain time decorum appropriately.
In addition, you are required to perform at the appropriate level of responsibility, whether specifically contained in the job summary or not, which is consistent with your grade and is reasonable in all the circumstances having regard to exigencies of the service, your experience, abilities and aptitudes, and all other relevant matters.
Subject to the company policy, HRD reserves the right to restructure and reorganise itself in any way, which it considers appropriate to meet its policy objectives. This may result in changes to your job content and / or location and possibly redeployment or redundancy.
As part of your duties you are expected to deal adequately with all staff members & undertake any trainings as part of your job for education counselling, English language, research work and visa policies.
In addition to these duties you must adhere to any other duties as provided by your seniors & management.