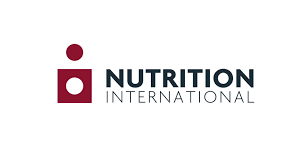 Nutrition International (NI)
Support implementation of a project on "Improved provision of services for childhood diarrhoea treatment by LHWs in Khyber Pakhtunkhwa (KP) Province, Pakistan
Nutrition International (NI)
1115 views
Posted date
19th September, 2022
Last date to apply
30th September, 2022
Category
Consultancy
1.0 RFP NOTICE
1.1 Request for Proposals
Procurement Notice Nutrition International "NI" (formerly known as the Micronutrient Initiative) is currently working with the Government of Pakistan in Scaling up Zinc and LO-ORS to Improve Childhood Diarrhoea treatment in Three Provinces of Pakistan" is to increase the proportion of children with diarrhoea who receive zinc and LO-ORS treatment in Punjab, Sindh and Khyber Pakhtunkhwa provinces. For strengthening and consolidation of the program, NI plans to hire the services of an agency to develop a Behaviour Change Intervention Strategy and adaptation of existing BCC materials to the Pakistan context. For more details about NI, please visit our website: www.nutritionintl.org NI Pakistan seeks to invite proposals from interested organisations/firms to undertake activities of the above-mentioned programme. The submission deadline for proposals is Friday, September 30, 2022, 17:00 HRS. (PST).
Please find the details in the attached file.
Apply By:
SUBMISSION OF PROPOSALS
6.1 The proposal (Technical and Financial) along with all requisite documentation must be received in English by NI no later than Friday, September 30, 2022, 17:00 HRS. Pakistan Standard Time.
The Technical and Financial Proposal in two separate files put into a covering email specifically indicating the subject line "Support implementation of a project on "Improved provision of services for childhood diarrhoea treatment by LHWs in Khyber Pakhtunkhwa (KP) Province, Pakistan" and should be sent to Email: [email protected]
6.2 For any clarification required, please write an email at the email id: [email protected] by Wednesday, September 28, 2022, 16:00 Hrs. 6.3 Only email bids will be accepted. Only those short-listed will receive an acknowledgment and will be called for a personal interaction, at their own cost. The interaction will be held at the Nutrition International office in Islamabad, Pakistan.
6.4 Late proposals will not be accepted in any circumstances. Proposals received after the due date and time will not be considered.