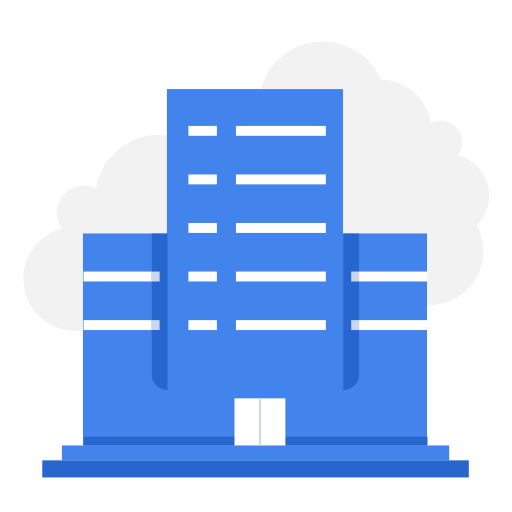 Confidential
Consulting Firm/Consultant - Trainer for Training of Civil Society Organizations (CSOs) Staff
Confidential
2356 views
Posted date
13th September, 2022
Last date to apply
23rd September, 2022
Country
Pakistan
Locations
Multiple
Category
Consultancy
Type
Consultant
Position
1
Status
Closed
Terms of References (ToRs) for a Consulting Firm/Consultant/Trainer for Training of Civil Society Organizations (CSOs) Staff
Introduction and background
In 2007 an INGO has expanded its operations with long-term development and humanitarian aid. Partnering with civil society actors is primary approach to fulfilling its mandate to strengthen civil society where it has its presence. In Pakistan, partnership with local and national actors are crucial to strengthen civil society actors. The organization aims to contribute to a just and prosperous Pakistan where all citizens enjoy equal rights and opportunities. Together with Pakistani civil society organizations, national partners, academic institutions, and the Government departments, organization works to implement long-term development and humanitarian programmes in:
Cultural Cohesion, Understanding & Diversity
Gender Equality, Protection & Respect
Climate Resilient Water, Sanitation and Hygiene (CR WASH)
1.1. Power to the Youth Project
The INGO is implementing a European Union (EU) funded "Power to the Youth' project through its three partners. It is a 48-month program and will be implemented in five districts: Sanghar, Mirpurkhas, Lahore, Rawalpindi, and Islamabad. The project is a youth-centric initiative to address key socio-economic challenges affecting low-income and vulnerable groups (particularly young women, people with disabilities, transgenders, and religious minorities), which have been exacerbated by the COVID-19 pandemic
Role envisioned for Civil Society Organizations in Project:
The CSOs will be key partners of the PTY Action interventions. They will participate and support advocacy initiatives, youth activism, and community coordination of the Action. Under advocacy components CSO will work with implementing partners to advance right of low-income youths and GBV survivors and other dispossessed segments of the society. They will act as bridge between project youth and their communities to help them organize at community level. They'll support youth in their linkages to work with line departments and service delivery entities to for improved governance experience for the local communities – especially for dispossessed segments of the society.
The representatives of the CSOs will participate in community coordination meetings in the Action areas to support and overcome any gender, religious or social barriers that they face in their communities due to COVID-19 and otherwise for socio-economic empowerment initiatives.
With the implementing partners, CSOs will join low-income youth in their media briefings and press releases highlighting the role of youth in local development and governance. With the support of district public sector focal persons, CSOs will play their role in coordination and consultations to respond effectively to the needs of youth and GBV survivors. CSOs will help in lobbying with state institutions to develop policies and actions plans at provincial level through participation in youth provincial level consultations and meetings. CSO will facilitate the IP during the monitoring process and performance tracking of the interventions2. The purpose of the assignment
This consultancy is solicited under the ongoing project "Power to the Youth" through its financial support to third parties' component to build and enhance the capacities of Civil Society Organizations (CSOs).
The main purpose of the partnership with the CSOs is to strengthen their organizational and institutional capacities in the light of need assessments undertaken in the project target districts.
In this regard, CSOs' staff will be provided with training in the areas of financial management, Monitoring, Evaluation, Accountability and Learning and strategic planning/fundraising for sustainability. A total of 23 CSOs in five districts will be enabled through a capacity development component to support advocacy, youth activism, and community outreach components of the Action.The below table will show the district wise distribution:
S#

District

Province

Total No of CSOs

1

Sanghar

Sindh

5

2

Mirpurkhas

5

3

Rawalpindi

Punjab

4

4

Lahore

4

5

Islamabad

5
Trained CSOs will support and participate in the advocacy, youth activism, and community outreach components of PTY.
Specific Objectives of the training component:
To enhance the capacity of CSOs' staff in the areas of financial management, monitoring, evaluation, accountability, learning training, and strategic planning/fundraising for sustainability.
3. Methodology and Scope of Work
With the technical guidance of NCAs' "Power to the Youth Project" team, the consultant will undertake the in-person training of minimum 6 staff from each CSO comprising 138 individuals from 23 CSOs for a period of three days per training component. The training component will cover the following topics at a minimum:
Training Component 1: Training on Monitoring, Evaluation, Accountability and Learning:

This training will cover Logical Framework designing; M&E Framework designing; data collection methods including management, analysis, and reporting Regime; and Evidence-based Reporting.
Training Component 2: Financial Management: (The training will cover the following topics at minimum.)

Funds/Cashflow Management
Accounting Bookkeeping
Tax Regulations Compliance
Financial Donor Reporting
Training Component 3: Strategic planning and fund raising for sustainability. (The training will cover the following topics at minimum.)

Integrated Programming
Proposal Development
Effective Methods and Approaches for fundraising
Sustainable financial model for CSOs
The overall scope of this assignment is to develop a detailed capacity development plan and interactive training modules based on the requisites of the findings of the need assessment report. The training manuals will include all the mentioned topics with best practices to deliver maximum impact. An interactive assessment should be part of the training manual to gauge the learner's knowledge of the above-mentioned themes. A participatory approach to be adopted by the consulting team/trainer to enhance the participation and learning of the participants. The training sessions should be composed of small group activity, large group activity, small group discussion, large group discussion, brainstorming, case study, reflection Journey, and demonstration. The Facilitator Manual should contain all the information needed to carry out the training, including preparation and material lists, step-by-step instructions for leading training sessions, pre-and post-tests, and all content from the participant handbook.
4. Expected Deliverables:
The following are the expected deliverables:
Finalization of CSO's capacity development plans in the light of need assessment findings and sharing with INGO prior to the commencement of training.
Submission of Inception report narrating the overall methodology with clearly defining the timelines for the deliverables.
Preparation and execution plan submission with CSOs after approval from NCA.
Preparation and planning for CSOs training and timely delivery of training as per approved timelines
Development of resource material including manuals, power point presentations, pre & post-test, analysis of each training conducted, and training reports.
Submission of final training report.
4.1. Training Locations and Targets:
The consultant will provide details of respective interest for each training component by providing information in the table below:
| | | |
| --- | --- | --- |
| S# | Training Component | Training District/City |
| | | |
| | | |
5. Roles and Responsibilities
Contracting Authority
Providing all required documents to the consulting firm/trainer to design and conduct assignments.
Approval of proposed design, methodologies, tools, and work plan to conduct the assignment.
Providing guidance to the consultant as and when required.
To finalize the list of participants from 23 CSOs.
Coordination with implementing partner and project team.
Ensure logistic arrangements for the participants including training venues finalization for training with support of IP.
Review and provide feedback on training material, inception, and final training reports.
Processing consultant's invoice and paying fee as per agreement.
Prior approvals on all the delivery contents.
Ensure quality of work during the implementation of the assignment.
The consultant will be responsible for trainees' participation during trainings.
Seeks guidance as and if required from the designated focal person of the contracting authority for the assignment.
A firm will comply with applicable policies, protocols, and standards of the EU and contracting authority.
Produce all deliverables as per the agreed timeline.
Consultant/Consulting Firms' Role
6. Team Qualification Criteria:
The following minimum requirements will be considered for the assignment:
Lead facilitator
An individual should have a valid university degree in social sciences etc.
A minimum of ten years of experience in delivering training on each aforementioned training components.
Familiar with local cultural and social values, working dynamics of the CSOs.
Good understanding of the regulatory laws and entities for CSOs operating in Pakistan.
Consultant should be familiar with the regulatory laws and entities for CSOs operating in Pakistan.
Effective communication skills in English, Urdu, and local language.
Co-facilitator
At least a master's degree, in any social science, preferably including gender, governance and leadership, or social work.
At least five (5) years of experience of conducting training and assessments.
Good analytical skills.
Familiar with local cultural and social values, working dynamics of the CSOs.
Good understanding of the regulatory laws and entities for CSOs operating in Pakistan.
Effective communication skills in English, Urdu, and local language.
Ability to produce professionally written, analytical reports in English.
7. Type of Contract and Payment:
Place of assignment
District Sanghar and Mirpurkhas in Sindh, Lahore, Rawalpindi from Punjab and Islamabad Capital Territory. (Venues to be decided later)
The consultants will be visiting districts to conduct training. INGOwill not be responsible for travel arrangements.
The duration of the assignment will be 45 days starting from October 1, 2022, till November 15, 2022.
Terms & Conditions:
The consultancy firm will be offered a fixed-price contract to include all the services and deliverables listed above. Payment will be made in instalments upon satisfactory completion of work. All the payments are subject to tax in accordance with country laws. The prices must be inclusive of all applicable taxes.
Tax will be deducted at source as per Govt. of Pakistan tax law / FBR's updated guidelines.
8. Submission of EOI and Contract Details
The applicants are requested to share their EOI with no more than three pages including Lead Facilitator's CV (CURRICULUM VITAE) and details of relevant experiences. The Lead Facilitator should provide detailed CVs of his/her team as co-facilitator, as applicable. The application/EOI should include:
CV with the cover letter outlining required skills and qualifications
Financial proposal (in separate file)
The consultant will provide financial proposal for the above-mentioned training components (reference # 4.1.) for 23 CSO. It should also include trainer fees and travel field to selected districts and including arrangements of training like manual development and content delivery by consultancy firm.
Interested firms/consultants are requested to submit proposal by Sep 23, 2022, no later than 5 P.M. to the email address: [email protected]. Must give the reference of TORs in subject line. (Only shortlisted firms/consultants will be contacted).