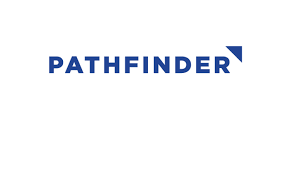 Pathfinder International
Data Entry Officer – Short term Employee
Pathfinder International
2570 views
Posted date
14th September, 2022
Last date to apply
27th September, 2022
Country
Pakistan
Locations
Karachi – Pakistan, at Women Development Dept (WDD)
Category
Community & Social Services
Job Code & Title

Data Entry Officer – Short term Employee

Business Unit

Program

Station:

Karachi – Pakistan at Women Development Dept (WDD), GoS

Reports to

Program Manager

Job Purpose

Pathfinder International is being supported by the UNFPA under the Sihatmand Khandan Project supported by Global Affairs Canada (GAC), an intervention focused on improving response mechanisms to Gender Based Violence in Sindh. Providing technical and coordination support with govt and other stakeholders and b) Strengthening GBV referral mechanism capacity building, helplines, psychosocial support for women and girls in partnership with the Women Development Department Sindh

Pathfinder Overview

Pathfinder International is a global leader in sexual and reproductive health. We place reproductive health care at the center of all that we do—believing that it is not only a fundamental human right, but is critical for expanding life opportunities for women, families, communities, and nations, and paving the way for transformations in environmental stewardship, decreases in population pressures, and innovations in poverty reduction. Pathfinder provides women, men, and adolescents with a range of quality health services—from contraception and maternal care to HIV prevention and AIDS care and treatment. Pathfinder strives to strengthen access to family planning, advocate for sound reproductive health policies, and, through all of our work, improve the rights and lives of the people we serve.

Job Summary: Data Entry Operators, work closely with supervisor of WDD complaint cell. Transfer data from paper formats into database systems.

Key Performance Areas

Major Activities / Responsibilities

.

Data Entry Operator job descriptions: Job duties and responsibilities

Data Entry Operator job description should contain the following duties and responsibilities:

• Data entry operator requires basic knowledge of hardware and troubleshooting and independently handling of the Windows Operating System using all features of Excel & other Software and required Internet skills.

Data entry operator requires to perform under frequent time pressure to meet the deadlines. He or she is also responsible to maintain the accuracy of the data while entering it to the database from the source.
Create and manage spreadsheets with large numbers of figures.
Verify data by comparing it to source documents.
Enter new and update existing data.
Backup databases regularly.
Compile data and generate reports as requested Produce reports.
Review existing databases for deficiencies and errors.
Perform regular backups to ensure data preservation.
Sort, organize and store paperwork after entering data.
Address database incompatibilities when possible.
Scan and print documents as needed.
Maintain confidentiality around sensitive data.
Verify data for accuracy and completeness.

Minimum Education and Work Experience:

Graduation from recognized University along with Diploma in IT.

Ability of 50 WPM typing speed with high accuracy.
Command over English Demonstrable writing skills.
Applicant must have experience in maintaining /updating the record through computerized system.

Minimum of one year of experience as a data entry operator in reputable Organization with IT Proficiency especially in MS Office.

Other Information:

Travel required (10% or less)
Uses cellular and office phone, laptop or desktop computer

Equal Employment Opportunity Employer Statement

Pathfinder International provides equal employment opportunities to all employees and applicants for employment and prohibits discrimination and harassment of any type without regard to race, color, religion, age, sex, national origin, disability status, genetics, protected veteran status, sexual orientation, gender identity or expression, or any other characteristic protected by federal, state or local laws.

This policy applies to all terms and conditions of employment, including recruiting, hiring, placement, promotion, termination, layoff, recall, transfer, leaves of absence, compensation, and training.

Safeguarding and Protection Statement

Pathfinder is committed to the safeguarding and protection of the people we serve and our staff. We have zero tolerance for any type of behaviour that inflicts harm on children, young people, adults, our staff, and partners including sexual abuse, harassment, bullying, and exploitation. We do everything possible to ensure that we recruit only those who are suitable to work with us. We expect that everyone we hire will abide by our safeguarding and related policies and will report any suspected or known violations. This job is subject to a range of vetting checks as legally permitted in the country where they are being hired. By submitting an application, the job applicant acknowledges they understand our intent to verify suitability to work with us.