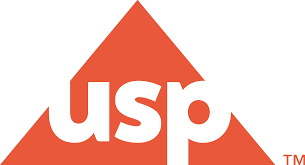 U.S. Pharmacopeial Convention (USP)
Communication Associate Consultant
U.S. Pharmacopeial Convention (USP)
1999 views
Posted date
12th September, 2022
Last date to apply
25th September, 2022
Country
Panama
Locations
Islamabad
Category
INGO
Type
Consultant
Positions
1
Experience
5 years
Status
Closed
ABOUT US
The U.S. Pharmacopeial Convention (USP) is a scientific non-profit organization that sets standards for the identity, strength, quality, and purity of medicines, food ingredients, and dietary supplements manufactured, distributed, and consumed worldwide. Our mission is to improve global health through public standards and related programs that help ensure the quality, safety, and benefit of medicines and foods. USP envisions a world in which all have access to high-quality, safe, and beneficial medicines and foods. USP approaches this vision with a sense of urgency and purpose, strengthened by its cadre of dedicated volunteers, members, staff, and by working collaboratively with key stakeholders across the globe. As the world gets smaller and more connected, quality issues affect everyone. Diseases travel. Drug resistance grows. Fake medicines kill. The foundation of quality we are building helps address these and other global health issues. Whether decreasing the prevalence of substandard and poor-quality medicines or helping to curb antimicrobial resistance, we are there working to protect the health of people all over the world.
PQM+
The Promoting the Quality of Medicines Plus (PQM+) program is a five-year U.S. Agency for International Development (USAID)-funded cooperative agreement with a goal to sustainably strengthen medical product quality assurance systems in low- and middle-income countries (LMICs). PQM+ provides technical assistance to Medicines Regulatory Authorities in a number of countries in Asia. This cooperative relationship supports the Drug Regulatory Authority of Pakistan (DRAP) for regulatory reforms, quality assurance systems, and strengthening the quality control laboratories in Pakistan. Moreover, PQM+ also provides technical capacity building in close coordination with DRAP and provincial health authorities.
ACTIVITY BACKGROUND
USP PQM+ is intended to hire the services of a Communication Associate Consultant. The Communication Consultant will support the program development and implementation teams. S/he will be responsible for developing and implementing communication plans. After activity completion, the Communication Associate Consultant will undertake case study development and draft success to stories to highlight the impact of project outputs. The Communication Associate Consultant will work closely with both the Technical Advisor M&E and Communication and the Program Implementation Teams.
CONSULTANT RESPONSIBILITIES
The principal tasks to be completed under this SOW are as follows:
Develop and implement a communication and advocacy plan and ensure effective design and delivery of communication products in accordance with overall objectives and policies.

Serve as an effective spokesperson, and form partnerships with relevant public and private sector stakeholders to advance program objectives.

Work closely with the headquarter staff for the production of a diverse range of communication products.

Drafts communications and advocacy material, including reports, promotional materials, success stories, case studies, and talking points for leadership.

Evaluate results and impact of communications activities; and establishes metrics for gauging impact.

Engage with public sector stakeholders for relationship building and advocacy for the adoption of project policy recommendations.

Produce reports, including project progress reports that illustrate key data points associated with various project activities.

Support critical thinking and learning processes such as reflection and review processes.
MANDATORY DELIVERABLES (PERIOD OF PERFORMANCE SEPTEMBER 2023)
Datasheet and Activity Tracker

Case Studies, Success Stories, Minutes of Meetings

Project Communication Plan

Weekly, Monthly & Quarterly Reports
MINIMUM REQUIREMENTS
Bachelor's degree required; Master's degree preferable

4 – 5 years of progressively responsible experience with USAID or other donor-funded programs in areas of public health, private sector engagement, and economic growth.

Proven knowledge of communications and advocacy.

Excellent written and verbal communication skills

Excellent presentation skills and ability to write reports

Considerable experience of collaborative work; positive attitude to working with cross-functional teams and appreciation of the contribution others can make.

Advanced skills in power point and word processing are required.
PERIOD OF PERFORMANCE
The scope of the work defined herein should be implemented within the years 2021-2023. The assignment will be for 150 working days from the date of the signing of the contract.
GEOGRAPHIC AREA
Selected individuals will develop and work in consultation with the USP Pakistan team in Islamabad.
EVALUATION CRITERIA
Past Experience - 30%

Qualification and Education - 30%

Financial Proposal- 40%
INSTRUCTIONS
The Consultant is required to have the aforementioned professional and technical qualifications. Only the applicants who hold these qualifications will be shortlisted and contacted.
IMPORTANT NOTE
Please send CV/Profile, 3-References, and Daily Rate by downloading the following ANNEX – D (Template):
https://drive.google.com/file/d/1SNQftPHB25vpRZTcznnsDrFRB8d2r7d1/view?usp=sharing
The Quoted Per Day Rate (PKR) should be inclusive of all applicable taxes.
Kindly send all Technical and Financial Proposals to ATTN: USP Pakistan Procurement at [email protected] before the closing date (September 25, 2022). When submitting your application, write "Communication Associate Consultant" in the email Subject Line.
Requirements
---
Requires you to add current salary information.
Resume attachment is required.
Related
---