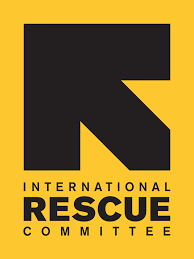 International Rescue Committee (IRC)
Rapid Gender Equality, Diversity and Inclusion Analysis
International Rescue Committee (IRC)
700 views
Posted date
23rd September, 2022
Last date to apply
30th September, 2022
Country
Pakistan
Locations
Balochistan, KPK, Punjab & Sindh
Category
Community & Social Services
Type
Full Time
Positions
1
Experience
5 years
Background:
The International Rescue Committee is a leading global relief and development organization working in 42 countries worldwide. The IRC has worked in Pakistan since 1980 and has focused on emergency relief and recovery. The IRC manages and deliver large, complex programs to meet needs in health, education, protection and livelihoods for displaced, poor and conflict affected communities. IRC has been working in Pakistan for approximately 40 years, managing and delivering large, complex programs to meet the needs in health, education, safeguarding, environmental health and livelihoods for displaced, poor and disaster affected communities. With the support of the federal and provincial governments, and generous donors like FCDO, ECHO, USAID, GAC and DFAT etc.
The current Flood and IRC's response:
Pakistan continues to be jostled by catastrophic floods that have killed over 1300 people and affected
at least 33 million people across the country. The flooding began in mid-June and has destroyed approximately two million acres of crops, crops, over five thousand kilometers of roads, and millions of
homes.
Around 37% population was hit by poverty after floods in 118 districts, as estimated by the Pakistan government. The IRC initiated a response to the floods in July 2022. The response was followed an Early Needs Identification (ENI) for Balochistan to collect primary and secondary data for identifying immediate and evolving basic needs of vulnerable populations dwelling in the flood-affected areas in the province. Later, ENI reports for KP and Sindh were also conducted. According to the ENI, refugee women and adolescent girls are highly vulnerable, as reported by 83% of respondents, followed by pregnant & lactating women (81%), persons with disabilities (69%), persons with chronic illness (50%), children of age 5 to 17 years (42%), and persons with a critical condition (29%).
Through its flood response, IRC has reached around 46,299 people (to date) affected by the floods in the country by establishing medical camps, Women & Child Safe Spaces, and distributing food, non-food items and hygiene kits, WASH facilities and multipurpose cash assistance. These relief efforts are sponsored by eminent global donors such as European Union Civil Protection and Humanitarian Aid (ECHO), German Federal Foreign Office, The Swedish International Development Cooperation Agency (SIDA), Foreign, Commonwealth & Development Office (FCDO), Irish Aid, Malal Fund, as well as IRC's internal funds.
Scope of the Assignment:
IRC Pakistan realizes that the humanitarian crisis such as the recent floods in Pakistan have differential impacts on women, girls, men, boys and persons of diverse gender identities. Also, socially and economically disadvantaged women, youth (male and female), and marginalised populations such as transgender groups, people living with disabilities are even more disproportionately affected. IRC plans
to do a rapid gender and diversity analysis to understands the experiences of vulnerable groups facing intersectional structures of marginalization in society, during crises.
In this connection IRC Pakistan invites proposal for a rapid gender equality, diversity and inclusion analysis for understanding the diverse gender/age ethnic and geographic dynamics and sectoral needs, with an emphasis on access to humanitarian assistance such as shelter, Health including SRH, Protection, and Food and NFIs.
IRC Pakistan has initiated response activities in following districts in each province. The consultant will select district for GEDI analysis from this list based on solid justification.

Balochistan: Quetta, Naseerabad, Jaffar bad, labella, Sohbatpur, Naushki, Jhal Magsi
KPK: Peshawar, Nowshera, Swat, and Lower Dir, DI Khan,
Sindh: Badin, Khairpur, Sanghar, Mirpur khan, Dadu
Punjab: Rajhanpur
Tasks and Responsibilities:

The consultant will:
1. Review existing/recent assessment reports of IRC and other organizations
2. Prepare and submit and Inception report, proposing detailed methodology and work plan
3. Define methodology
4. Design tools to
a. Identify vulnerable groups in terms of gender, age, physical ability, ethnicity, religion and geography.
b. Identify vulnerabilities for each group and intersecting factors that multiply their vulnerabilities and privileges
c. To capture the differential impacts of floods, for (but not limited to) men, women older persons, persons with disabilities, children (especially unaccompanied or separated), adolescents, female-headed households, single women, pregnant and lactating women, single parents, ethnic/religious/gender minorities
5. Translate tools into Urdu
6. Orient IRC team on tools and data collection, the IRC MEAL will supervise data collection in field.
7. Design data base and orient IRC team in data entry
8. Analyze data collected and entered through IRC field teams.
9. Prepare a report on how floods have impacted the identified groups
10. Recommendation to integrate the finding in the response interventions – GEDI integration and mainstreaming framework / model for priority sectors
Deliverable
1. Inception report
2. Tools for data collection
3. Training on data collection tools to IRC team
4. Analysis of data collected
5. GEDI Analysis report including:
5.1 Background
5.2 Secondary data review
5.3 Vulnerable groups in different geographies (IRC's ENI)
5.4 Differential impact of flood on the identified groups (in terms of their vulnerabilities, protection, access to and control over resource/humanitarian support etc)
5.5 Identify intersecting factors for each and how it multiplies their vulnerabilities
5.6 Recommendation to integrate the identified issues/gap to response initiatives for immediate response and sectoral priorities
5.7 Develop integration framework
5.8 Final report and presentation Proposed Budget: 4000 USD
Mode of payment: The amount will be paid in two installments for 30% and 70% each. This first instalment 30% on submission of inception report and second on completion of the task.
Assignment start date: October 1, 2022
Application Instruction
Individual consultant/firms are encouraged to submit their brief technical including the objectives, methodology (data collection strategy, sampling etc) timelines and financial proposals (not itemized) with draft sample tools (which will be finalized based on IRC's feedback) and timelines by September 26, 2022. It should be noted that data collection will be done through IRC's team.
IRC will hire consultant for this task on rolling basis.
The IRC Core Values and Commitments:

• The IRC and IRC workers must adhere to the values and principles outlined in IRC Way - Standards for Professional Conduct. These are Integrity, Service, and Accountability. In accordance with these values, the IRC operates and enforces policies on Adult Safeguarding, Child Safeguarding, Anti Workplace Harassment, Fiscal Integrity Anti-Retaliation and Combating Trafficking in Persons.
• IRC is committed to ensuring that IRC staff is suitable to work with children and have the knowledge s/he needs to uphold and abide by the IRC's Child Safeguarding Policy.
o Level of interaction with children (Under 18): Frequent direct contact with children especially adolescent girls (15-18 years old)
• IRC ensures that its staff must actively practice the roles and responsibilities related to client responsiveness, accountability to people in affected communities and must have competencies to solicit and listens to feedback and other's perspectives, responds to feedback with maturity and sensitivity and takes appropriate decisions and makes changes to behavior or actions in response to feedback.
IRC recognizes that gender equality is fundamental to the achievement of our organizational mission. As such, IRC is committed to the promotion of gender equality in all aspects of our operations and programs. Our organizational policies, procedures and actions demonstrate this commitment.
• Women candidates and persons with disability are highly encouraged to apply.
Apply By:
interested Individual Consultants are requested to please send the technical and financial proposal along with CVs and sample reports to following email address by September 30, 2022
Email: [email protected]