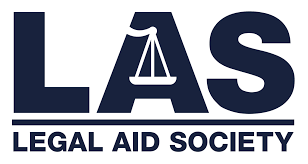 Legal Aid Society
TORs for the Bangkok (Thailand) Visit of the LAS Team
Legal Aid Society
530 views
Posted date
23rd September, 2022
Last date to apply
28th September, 2022
Country
Pakistan
Locations
Karachi
Category
Accounting/Auditing
Type
Full Time
Positions
1
Reference # LAS/22/OUT/5848
Date: 23rd September 2022
TORs for the Bangkok (Thailand) Visit of the LAS Team
BACKGROUND
LAS - 6-member delegation to Thailand including CEO, Directors, and Senior Managers. The plan is for 6 nights in Bangkok. For now, LAS requires rates/package from the potential travel /tours' agents on the following travel itinerary:
TRAVEL ITENARARY
Number of travelers: 6
Travel Dates: 13th November 2022 to 19th November 2022
Airport Pick up from Bangkok: Fully Air-Conditioned comfortable vehicle(s) required for 6 persons.
Accommodation: 6 nights stay in Bangkok at the Pullman G hotel with Bed & Breakfast
Air Fare: Karachi to Bangkok – Preferred direct flight from Karachi
Bangkok to Karachi -– Preferred direct flight from Karachi
Visa Process: The travel agent shall be responsible for the visa applications for all the travelers.
Special Instructions
Vehicles are provided with non-smoking, air-conditioned and are provided with Professional licensed drivers who knows English language.
The Air tickets must be refundable in case of any change or postponement of the event.
All transportations and transfers with non-smoking, A/C deluxe vehicle with capacity of 6 persons
Airport/parking fee should be included in the proposal.
Documents Required:
IATA Certificate copy
Brief Itinerary/Trip Plan with complete day to day activity
Financial proposal
Previous handling of Thailand pictures of mid-level delegation event
Proposal should be covering all local Taxes
Proposal with no hidden charges/extra cost/tip
Proposal should be submitted in sealed envelope
Apply By:
How to apply
The potential travel agents and tour operators are encouraged to apply in confidence with complete details of the firm and company performing tours with success story of past events with corporate cliental details.
Proposal Submission Date: 28th September 2022
Apply by submitting the proposal to mention below address are as follows;
Address: Legal Aid Society
Finance & Trade Center (FTC), Block C, First Floor, Shahrah-i-Faisal, Karachi