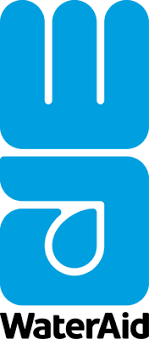 WaterAid Pakistan
Access to Social Security by the Sanitary/Sanitation Workers
WaterAid Pakistan
604 views
Posted date
27th July, 2022
Last date to apply
10th August, 2022
Category
Consultancy
Status
Closed
Terms of Reference (ToR)
Access to Social Security by the Sanitary/Sanitation Workers
1. Context
The governments in South Asia generally and government of Pakistan particularly have introduced various welfare schemes as part of social protection systems targeting the poor and people in vulnerable situations. Though sanitary/sanitation workers form one of the most marginalized categories of workers across Pakistan, examples of specific targeting of sanitary/sanitation workers for welfare scheme such as insurance, access to health services, housing, old age pension are limited. It is generally observed that sanitary/sanitation workers face stigma because of their profession, compounded by caste, religion or class-based discrimination. Access to well designed and targeted social security schemes by the sanitary/sanitation workers can be transformative in nature to build their resilience to shocks, enhance their productivity and ending inter-generational poverty as well as deeply entrenched social exclusion.
High level of informality within this work, limited legal protection, compounded by the practice of sub-contracting municipal services, especially more prevalent among female workers is also one of the drivers of making sanitary/sanitation workers being left out of the welfare schemes and social protection system.
One of the recommendations from the recent studies and researches done by WaterAid and other stakeholders is to "Strengthen social security schemes, emergency financing and access to health insurance targeted at sanitary/sanitation workers, to compensate for risks and protect them from the high risk situations they work in. This includes both formal as well as informal workers". In this context, it is proposed to further deep dive in the social security scenario at the national and sub-national levels and conduct an assessment on access of welfare/ social protection measures by the sanitary/sanitation workers and to arrive at practical recommendations to guide the national and the sub-national governments (i.e. provincial, district, city/municipality etc).
2. Scope and Objectives of the Study
It is proposed to conduct a gap assessment on access to the existing social security schemes that the low-income groups of the society are protected by, and eligibility of sanitary/sanitation for the same. In Pakistan, we find the following key social protection schemes (this is not an exhaustive list and needs to be made comprehensive):
Benazir Income Support Programme (BISP)
Pakistan Bait-ul-Maal
Employees Old-age Benefits Institutions (EOBI)
Workers Welfare Fund (including education, marriage, death and tricycles for disabled grants)
Provincial and ICT Social Security Institutions
Ehsaas Programme (including Emergency Cash, Kafalat Programme, Education Stipends, Ration, Amdan, Savings Wallets, Special Persons, Nashonuma, Langars, Koi bhooka na soi etc.)
Programmes under Provincial Social Welfare Departments
Departmental health insurances, accidental insurances
Mera Pakistan Mera Ghar – subsidised house building finance
This study consists of two parts. A gap assessment would be conducted for the above and other similar programmes in the government, semi-government and private sectors by mapping the key social welfare schemes through a desk research. The research team will discuss with WAP team the desk review findings to understand key gaps identified in terms of access to social security services by sanitary/sanitation workers. The research team will then collect primary data from selected urban locations of Karachi, Lahore and Peshawar to undertake in-depth analysis of challenges for 2-3 schemes faced by sanitary/sanitation workers with special focus on informal sanitary/sanitation workers and women.
It is important to note that the study would be part of a South Asia study being undertaken in other countries as well at the same time. Based on the gap assessment in accessing welfare schemes by sanitary/sanitation workers, the study will further suggest practical solutions to unlock barriers and strengthen access to the existing welfare measures. Additionally, the study will also explore possibility of carving special targeted measures for sanitary/sanitation workers by the relevant stakeholders in the government and private sector.
Specific objectives of the study are:
Mapping of national, provincial and private sector Social Security Schemes in the country. This will be for both – (a) schemes that sanitary/sanitation workers are eligible for

as part of low income groups

in the Pakistani context (some of these are listed above) and (b)

specific targeted schemes

only for sanitary/sanitation workers.
Field based assessment with sanitary/sanitation workers in accessing existing social security schemes in Karachi, Lahore and Peshawar.
Detailed assessment of the obstacles faced in accessing 2-3 specific key social security schemes, especially by informal workers and women.
Specific and practical recommendations for different stakeholders to unlock obstacles in the identified 2-3 key existing social security schemes.
Suggestions on the potential of designing targeted schemes for sanitary/sanitation workers as part of the social security measures and stakeholders/ departments that need to be part of the initiative.
3. Proposed Methodology
The consultant/ consulting firm is expected to develop appropriate methodology to meet the above-mentioned objectives. However, some key methods are suggested to include in the methodology:
A literature review – desk research of (a) the social security schemes in the country (b) social security schemes targeted for sanitary/sanitation workers
Application of participatory research methods and tools (key informant interviews/ participatory appraisal/ immersion/ case studies etc.) for the gap assessment and in-depth analysis on 2-3 key schemes.
Key Informant interviews with sanitary/sanitation workers (including informal sanitary/sanitation workers particularly women), relevant officials from sanitary/sanitation and/ or solid waste management authorities at departmental level to understand the effectiveness of access of the social security schemes by the sanitary/sanitation workers and possible solutions to address some of the issues.
4. Deliverables
The following deliverables would be required as part of this study:
Inception report

Overall study structure, approach, sample type and size, methodology, tools, team composition and timelines. Identification of the key informants for primary data collection and proposed structure of the final report

Desk research report

Secondary data review and insights from the same based on specific objective 1 above. Presenting the "Mapping of Social Security Schemes" to WAP for initial feedback and input for primary data collection

The quality of mapping should be agreed by WAP.

Interim report

Gap assessment report with in-depth analysis of 2-3 key social security schemes based on primary data findings

The quality of report should be agreed by WAP.

Final report

20-25 pages – Draft analytical main report covering aspects discussed under objectives 2-5. "Mapping of Social Security Schemes" (from desk research) annexed with the report.

The quality of report should be agreed by WAP

Dissemination resources

Preparation of a Power Point Presentation and Briefing Notes (2-3 pages) summarising key findings for wider dissemination - externally and within WaterAid through a webinar
5. Education and Experience
To undertake the assignment, the consultant/ consulting firms are expected to meet the following criteria:
a. Education
At least Masters degree or equivalent in the Social Sciences, public health, gender studies, public policy or any relevant discipline
b. Experience
Proven experience in conducting field based research in Social Security/ Labour Laws/ Decent Work domain, gender studies
Highly competent at oral and written forms of reporting and presentation in English and Urdu
Proven skills in quality report writing
Respect for and ability to follow research ethics, gender sensitivity
c. The consultant must share the contact details of two most recent clients for cross reference
6. Financial terms
The payments will be made in instalments, as per the following break-down:
| | |
| --- | --- |
| First instalment | 20% after the agreed inception report |
| Second instalment | 20% after receiving the agreed draft of interim report |
| Third instalment | 60% after receiving the agreed Final Report – draft along with PPT and Briefing Notes |
7. Proposal submission and evaluation criteria
The proposal should include:
Technical proposal and
Financial proposal (in a sealed separate envelope)
The technical proposals will be evaluated according to the "evaluation criteria" below and the technical qualification threshold point is "70".
Evaluation Criteria for Proposals

Score

1. Experience

1.1

1.2 Proven experience in leading research studies (preferably qualitative research studies) on social security/labour/gender issues

1.3 Proven skills in impressive report writing (weblinks or specimen of reports)

30

2. Education

2.1 Master's degree or equivalent in the Social Sciences, public health, gender studies, public policy or any relevant discipline

10

3. Methodology

3.1 Conceptualisation and understanding of the assignment (two pages narrative to outline how the research will be conducted)

3.2 Workplan (duration/ timelines)

30

3.3 Financial Quotation

30

Total

100
Apply By:
Please send sealed bid Technical & Financial proposal separately by 10 August 2022 COB at below address. Please write the subject " WAP/01004/26-07-22/AccessSocialSecurity-SanitarySanitationWorkers" on the envelope.
Manager Administration and Security
WaterAid Pakistan
Second floor – Executive heights, 65 west,
Fazl-ul-Haq Road, Blue Area, Islamabad
Phone: +92 51 2806120-2