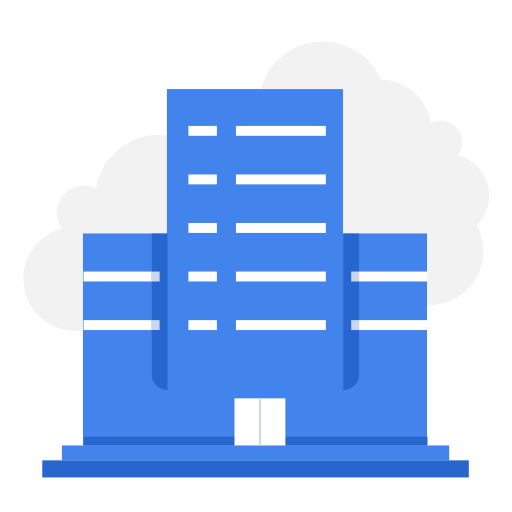 CARE International in Pakistan
Senior Project Manager-EIE (For an anticipated Project)
CARE International in Pakistan
1935 views
Posted date
29th July, 2022
Last date to apply
15th August, 2022
Country
Pakistan
Locations
Islamabad
Category
Project Management
Type
Contractual
Positions
1
Experience
8 years
CARE is a leading global humanitarian and development organization. In Pakistan, CARE started its operations in 2005 and since then has supported the Government of Pakistan's efforts to reduce poverty and suffering of the people affected by disasters. CARE's programs focus on helping Pakistan achieve its Sustainable Development Goals especially in the areas of Health, Education, Women's Economic Empowerment and Emergency Preparedness and Response (EPR). Since starting operations in Pakistan, CARE has responded with life-saving support to a series of large-scale disasters. Through emergency programs, CARE International in Pakistan (CIP) has provided relief, recovery and rehabilitation support to millions of Pakistanis affected by disastrous floods, earthquakes and displacement. CIP works through its local partners and a range of stakeholders for development, as well as emergency response related interventions, which makes collaboration a key component of its work, across the country. We are a nationally inclusive organization that strives to support the most vulnerable communities all over Pakistan, with particular attention to women and girls and youth.
Project Overview:
The goal of this anticipated three-year project is to improve the well-being of the most vulnerable community children - especially girls and those with disabilities - through the provision of inclusive, equitable and sustainable quality education in a safe and accessible learning environment.
The project will address core education improvements for vulnerable communities. It aligns with the National Education Policy recommendations for preparation of future emergencies, school safety, risk assessment, rehabilitation, and disaster management plans for continuation of education services. Furthermore, it is developed in alignment with the objectives of the provincial Education Sector Plans and School Safety Framework by strengthening capacities of teachers, children, and Parent Teacher Associations (PTAs) to mitigate risks in and around schools, and to build school and community level resilience to emergencies. The project will be implemented in 3 districts of KPK and 2 districts of Balochistan.
I. Job Summary:
The overall role of the Senior Project Manager - Education in Emergencies (EiE) is to lead implementation of the EiE project and scale up EiE component. The Project Manager will report to the Assistant Country Director Programs. The role has donor representation, budget management and line management responsibility. S/he will lead on project reports (narrative and financial) as well as MEAL data, in a timely manner and with support from EiE team of specialists for project activities in close coordination with the program and finance teams. S/he will prepare and oversee project implementation to ensure timely delivery of agreed activities, ensuring project has updated detailed implementation plans, spending plan, recruitment plan, communications plan, procurement plan, partners' monitoring and capacity development plan and MEAL plan. S/he will ensure that children and adolescents are engaged in age-appropriate formal and non-formal education and psycho-social support activities and receive relevant information in a safe space facilitated by trained staff. The Senior Project Manager will ensure that CARE's work is coordinated with efforts of other actors including relevant Government line departments, and take a leadership role within Interagency Coordination forums, ESWG and ensuring the specific needs of children are being addressed and also lead in EiE advocacy activities that targets decision-makers at all levels.
II. Job Responsibilities and Tasks:
Project Management and Implementation (40%)
Contextual experience; manage and support project team throughout project cycle.
Liaise with relevant government authorities and community stakeholders to oversee/advise partners to obtain the necessary permission and community-buy in for the project; ensure project beneficiaries are selected according to contextual needs, CARE guidelines and under guidance of local government authorities and donor requirements
Plan and supervise day to day implementation of the project activities in alignment with project proposal and Education in Emergencies Minimum Standards as determined by the Inter-Agency Network for Education in Emergencies (INEE), Do No Harm principles and according to applicable guidelines established by Ministry of SAFRON, CAR and UNHCR.
Adhere to proposal requirements beyond planned activities including reporting and monitoring; coordinate with the MEAL team for the execution of the MEAL plan arranging site visits/meetings preparation baseline/endline surveys capacity assessments, studies etc.
Coordinate with CARE's Logistics/procurement and project donor to ensure timely procurement of the required goods and services (for CARE and its partners).
Develop and regularly update the project expenditure plan cash need projections and oversee budget utilization. Contribute to the preparation of monthly phased expenditure plan.
Monthly review Budget vs actual and provide written feedback to finance team. In addition, proactively identify under spending and prepare revised plan for internal and donor approvals. Ensure no over/ under spending of project budget
Ensure mainstreaming of gender and child protection principles throughout the project.
Liaise with stakeholders and partners not already mentioned as relevant to ensure coordination and transparency in planning and executing project activities.
Provide professional technical leadership in preparing viable recommendations on project implementation alternative approaches and optimal utilization of resources that contribute effectively to the fulfilment of the needs of the target groups.
Provide technical write up for any up-coming funding opportunity related to her/his area of expertise to contribute towards achievement of CARE Pakistan program strategy
Abide by humanitarian principles and ensure CARE is represented to the highest standard in all conduct.
Develop the yearly project plan based on the project log frame and proposal provide guidance to the project team in implementing the plans and make close supervision of their performances.
Make sure all project interventions are accomplished develop and implemented in time
Ensure timely procurement of project inputs including construction materials, learning supplies in close collaboration with Logistic and procurement department by ensuring donor and CARE compliances
Coordinate and support the EiE team and implementing partner for their effective contribution in planning, monitoring, evaluation, accountability and learning processes.
Implement any other relevant task requested by line manager as necessary for project success.
Reporting and Coordination (30%)
Prepare timely transparent honest and accurate reports according to the requirements of the donor and internal deadlines; reflecting all project progress challenges lessons learned and other relevant details withholding information pertinent to the project for any reason.
Provide regular update on project implementation in particular through updated and accurate weekly or monthly reports as required by CARE -an accurate and up-to-date project database and share updates in weekly/monthly SLT/All staff meetings.
Prepare reports according to government requirements and requirements of the ESWG.
Attend coordination meetings to report on any project challenges to Coordination as requested; pro-actively raise foreseen issues challenges and delays to line manager and Country Director in advance to maximize risk mitigation.
Support the Finance Department in maintaining an accurate Budget Follow-Up.
Contribute and provide insights into fundraising efforts related to the scope of Education.
Regularly coordinate with donors and conduct monthly and quarterly meetings with the donors for project updates, challenges, solutions and support required
Regularly coordinate with partners, visit partner office and project site on monthly basis (additional visits as essential) and conduct partners' review meetings on quarterly basis.
Grow portfolio of education programming by developing strategic relationship with key donors and support Business Development Manager for new funding
Proactively identify new funding opportunities
Support in new program designing and technical write up
Team Management (25%):
Supervise project team, develop their capacity through trainings, mentorship and guidance
Ensure project staff are familiar with CARE's policies and procedures and project objectives indicators and requirements and are able to conduct work on a day-to-day basis in line with these requirements.
Develop the capacity of the project team deepen their understanding of their roles and assist with career development. Plan induction and technical trainings as well as refresher trainings.
Ensure staff/ technical specialists have proper weekly monthly quarterly and annual plan for project implementation
Promote accountability communicate expectations and provide constructive feedback informally and formally via regular one on one and performance reviews.
Create and sustain a work environment of mutual respect where team members strive to achieve excellence.
Participate actively in weekly SLT meetings, workshops, seminars and conferences.
Any other task as assigned by the supervisor. (5%)
Any other tasks or responsibilities based on organizational and programming need as assigned by Line Manager.
Safety and Security is everyone's responsibility within CI through full compliance and accountability (as per Principle of the CARE International Safety & Security Principles).
III. Problem Solving
Levels one and two of problem solving apply to the incumbent. The incumbent will be involved in daily routine activities, s/he also uses interpolative skills to pick and choose the right solution to address given problems.
IV. Qualifications (Know How)
a) Education/Training
Required: Masters or advanced degree in Education, Social Science, International Development, Humanitarian Studies or related field.
b) Experience:
Required: Essential
Significant management experience working in an emergency response contexts or fragile states
Overall 8 years' experience with at least 5 years' experience of managing EiE projects with reputable INGOs
Extensive experience of managing US government, BPRM, BHA funding
Demonstrated experience of managing large budget
Previous first phase emergency response experience is essential
Demonstrated experience in leading assessment activities and of designing, managing, monitoring and evaluating education programs in emergencies for international NGOs.
Experience of applying relevant interagency humanitarian frameworks and standards in education in emergencies (for example INEE Minimum Standards)
Previous experience of managing a team and remote management
Previous experience of project management
Experience of managing project managed by local partners
Experience of and commitment to working through systems of community participation and accountability
Demonstrated monitoring and evaluation skills
Ability to work both in an advisory and a hands-on implementation capacity
Proven capacity to supervise, train, mentor and coach staff
Experience of representation, including Education sector working group coordination, RRP Coordination, and ability to represent effectively in external forums.
Experience of preparing successful funding proposals for donors
Ability to write clear and well-argued assessment and project reports
Excellent communication skills
Strong influencing skills and experience in advocacy
c) Technical Skills:
Ability to perform successfully as a member of multiple disciplinary teams.
Strong computer skills particularly in Microsoft Word, Excel, and Power Point.
Strong time management skills with the capacity to adapt to a changing environment and work under tight deadlines.
Excellent writing, communication, proofreading, editing and presentation skills.
Ability to interact with and manage diverse stakeholders (such as vendors, beneficiaries, and donors).
Detail-oriented, ability to multi-task and manage time well.
Proficiency in English and Urdu. other Pakistani languages preferred.
Willing to travel on a short notice, as required by the organization.
d) Competencies:
Respect, accountability, building commitment, stress tolerance, collaboration, contributing to team success, customer focus and information monitoring.
Team work – Able to work effectively with other people within a work group.
Writing – Able to communicate ideas and information in writing to ensure that information and messages are understood and have the desired impact.
V. Working Conditions and Level of Travel Required
The position is based in Islamabad with around 50% travel to field as per organizational and function requirement.
CARE International in Pakistan is an equal opportunity employer; only individuals who are shortlisted will be contacted for an interview. CARE has a zero-tolerance approach toward sexual harassment, exploitation and abuse, and child abuse.
Note: Individuals can apply using Brightspyre or send their resumes directly to [email protected] clearly mentioning the position title in the subject line of the email, before the stated deadline. Please share your current as well as salary expectation along with the CV.