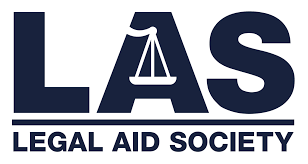 Legal Aid Society
Consultant - Mediator's Training
Legal Aid Society
253 views
Posted date
23rd June, 2022
Last date to apply
30th June, 2022
Country
Pakistan
Locations
Islamabad
Category
Community Development
Type
Consultant
Positions
1
Experience
5 years
Alternative Dispute Resolution
Terms of References for Mediators' Training Consultant – Islamabad
1. Project Overview
Legal Aid Society (LAS) is implementing a project on Alternative Dispute Resolution (ADR) in Sindh, Gilgit Baltistan and ICT. Alternative Dispute Resolution (ADR) instruments are universally accepted time and cost effective support mechanisms to the judicial system, with increased user satisfaction. The Pakistani justice system is besieged with numerous delays resulting in lack of access to justice for all, particularly women and other vulnerable groups. ADR has the potential to provide an assistive mechanism to the courts for appropriate civil cases. There are, however, a number of issues hindering the utilization and spread of ADR in Pakistan including: lack of buy in of ADR from key stakeholders such as judges, bar associations, lawyers etc, lack of effective training of persons currently providing this service and a general unawareness amongst the public and hence low demand for this mechanism.
Keeping in view the importance of ADR, LAS intends to enhance the demand and supply of ADR in Islamabad Capital Territory by capacitating a highly trained and certified cadre of ADR practitioners (Mediators) within Islamabad to support ADR mechanisms and reduce court pendency.
2. Consultancy Scope:
The objective of this consultancy is to train 100 members of the Legal Fraternity in Islamabad (High Court and/or District Court Bar members with more than 5 years of civil litigation experience as certified mediators so as to provide improved ADR Services in Islamabad and augment referrals to ADR away from court dockets.
3. Deliverables
The consultant/ firm is expected to deliver the following:
Customized training material will be developed by the consultant for training of legal fraternity in Islamabad to certify them as mediators. The material will be designed for five full days (40 hours) training required for the participant's certification as accredited mediators
100 members of legal fraternity in Islamabad will be trained by the Consultant /firm in 3-4 batches of training through 5 full days (40 hours) of trainings for each of the batches. Arrangements for the training facility (including provision of lunch and tea) shall be provided by the LAS. Applicant firms are required to include accommodation and travel cost of trainers within their budgets.
Certification of 100 participants through assessment at the end of training of each batch. The consultant/firm will award the certificate of a recognized Mediation Institute or Mediators' Association (ideally international) for their accreditation as mediators.
4. Timeline and Payment
Timelines and payment for each output is given in the following table:
Timelines and Payment Schedule
| | | | |
| --- | --- | --- | --- |
| No. | Output | Timelines | Payment Percentage |
| 1 | 100 members of the Islamabad's legal fraternity are trained as mediators through 3-4 batches of 5 days training | September 4th | 60% |
| 2 | Certification of 100 members of the Islamabad's legal fraternity as mediators through assessment at the end of training of each batch from an accredited institution | 31st October, 2022 | 40% |
5. Potential Applicants
Individuals, firms, training and academic institutions with 5 years' experience with a national or international recognition and permission for training mediators and awarding accreditation certificates.
6. Eligibility
The individuals/organizations should have previous experience of training mediators (at least 5 years) and shall be accredited mediator(s)
The individuals/organizations should have track record or permission of certifying the trainee as mediators
Minimum of 05 years' experience specifically in the area of Alternative Dispute Resolution
Proven competency and experience in developing training manuals on ADR
7. Location
The training will be conducted in Islamabad
8. Time Period
The time period for this assignment is 90 days from the date of signing of the contract.
9. Evaluation Criteria
Applications will be assessed on the following criteria:
Previous Relevant Experience
Technical Proposal
Financial Proposal
CVs of the trainers (certified mediators)
10. Application Process:
Application can be submitted via online or courier on the given address. The deadline to apply is 30th June 2022.
The applicants are required to submit a formal proposal by clearly outlining the curriculum of 40 hours training and the budget clearly mentioning budget line items separately.
Legal Aid Society
Head Office: Finance & Trade Center (FTC)
Block C, First Floor, Shahrah-i-Faisal
Karachi, Pakistan
Tel: 021 – 35390133 – 35
Email: [email protected]pk
Website: www.las.org.pk
Requirements
---
Requires you to add current salary information.
Requires you to add cover letter.
Resume attachment is required.
Related
---