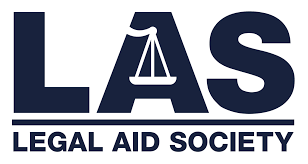 Legal Aid Society
External Evaluator - Legal Assistance and Awareness Program for Vulnerable Communities Across Sindh
Legal Aid Society
461 views
Posted date
24th June, 2022
Last date to apply
29th June, 2022
Country
Pakistan
Locations
Karachi
Category
Consultancy
Type
Consultant
Positions
1
Experience
5 years
Status
Closed
TORs for External Evaluation of the Project titled: "Legal Assistance and Awareness Program for Vulnerable Communities Across Sindh"
1. Introduction and Context:
The Legal Aid Society (LAS) is a not for profit non-governmental organization which was registered on 19 November, 2013 under the Societies Registration Act, 1860. Justice Nasir Aslam Zahid, Former Chief Justice of Sindh and Former Supreme Court Judge, founded the organization with the main objective of serving marginalized and underprivileged communities to reduce challenges in accessing justice. Over the last eight years of operations, LAS has spread its operations to thirteen (13) judicial districts in the province of Sindh. The head office is situated in Karachi and operations are conducted through seven (07) district offices located in Hyderabad, Larkana, Sukkur, Khairpur, Shaheed Benazirabad, Sanghar, and Dadu.
LAS, in partnership with the Sindh Human Rights Department will be implementing a Legal Assistance and Awareness Program for Vulnerable Communities Across Sindh. This program will provide legal assistance and representation to 500 individuals belonging to vulnerable and marginalized communities across 8 districts in Sindh pertaining to human rights abuses.
Along with providing quality legal services, the project aims to improve access to justice among vulnerable and marginalized groups in Sindh by implementing a comprehensive outreach program to raise awareness about fundamental rights among a targeted marginalized group.
The aim is to ensure that vulnerable individuals who have had their fundamental human rights violated are provided legal representation services to enhance their access to justice. The following are the two outcomes of the proposed program
i. Access to justice for individuals who have suffered human right abuses is enhanced through legal representation
ii. At-risk individuals and communities are aware of legal redressal mechanisms available to them to access justice
This call for proposals is for an end-of-project evaluation. The evaluator will consider all the activities and efforts which were undertaken under this project as per the log-frame of the project. The evaluator will evaluate the project on the following criteria:
Relevance:

To what extent is LAS's engagement providing legal relief to vulnerable individuals/communities?
Was the design of the project adequate to address the issues related to lack of access to justice for those who have experienced human rights abuses
Are the activities and outputs of the project consistent with the intended outcomes and effects?
To what extent was LAS's method of delivery appropriate to the context of the problem?

Coherence: To what extent is this intervention coherent with other interventions, which have similar objectives?
Effectiveness:
To what extent have the project results been achieved or has progress been made towards their achievement?
What were the positive or negative, intended or unintended, changes brought about by the project's work?
To what extent did the project benefit its beneficiaries specially Police for investigating the rape and sodomy cases?
To what extent were the activities achieved as per planned outputs as described in the project's log frame and produced beneficial results?
What were the main factors influencing the outcome of this project, either negatively or positively? What are the lessons to be learned from this project?
Efficiency:
To what extent were the activities of the project completed in a timely manner?
Could a different approach have produced better results?
How is the project management structure operating?
What best practices/lessons can be learned for application in future interventions?
Impact:
What is the overall effect of the project on its wider environment, and its contribution to the wider rule of law policy or sector objectives?
Sustainability:
To what extent will potential effect of the activities last after the project ends?
To what extent has the project been designed and implemented to ensure the maximum sustainability of the activities carried out within the project time?
To what extent has a sustainability strategy, including capacity development of key stakeholders, been developed or implemented?
To what extent are policy frameworks in place that will support the continuation of benefits?
2. Methodology:
This final evaluation involves mix method (qualitative and quantitative) approach to evaluate project implementation and performance and to make recommendations for future interventions . The evaluation will be carried out by an independent evaluator or company, and will engage key stakeholders including government officials and quasi-state organizations. This evaluation is expected to take a "project theory/theory of change'' (TOC) approach to determining causal links between the interventions that LAS has supported.
3. Data Collection:
In order to use existing sources/information and avoid duplication, data will be mainly collected from various information sources through a comprehensive desk review that will include the analysis of relevant documents, information, data/statistics, triangulation of different studies etc. Data will also be collected from stakeholder key informants through interviews, and discussions. The methodology will be discussed and revised (if required) after the award of the contract.
4. Timeline of the Evaluation:
The total duration of the evaluation is 5 months and will take place on the following dates:
10th July 2022 – 30thJuly 2022 – Baseline assessment

Tool development
Tool deployment through LAS M&E resources
Desk Review

1st Nov – 30thNovember

Endline tool deployment
Desk review
Final report
5. Reporting Line:
The evaluator must present a weekly update to the Project Manager and in addition will submit a first draft for review before final submission giving sufficient time to LAS to verify findings and respond if necessary.
6. Deliverables
The consultant will submit a comprehensive evaluation report that includes evaluation protocols, detailing the evaluation methods and draft instruments, for discussion and approval, (before starting the field work). The deliverables will be submitted in the following forms:
Draft Evaluation Report
Final Evaluation Report in English- free of jargon and no more than 30 pages excluding annexes. The report must include:

Title Page
Table of Contents / Figures and Tables
Abbreviations / acronyms page
Executive summary (1 to 2 pages' maximum)
Background and a short introduction to the project
The evaluation methodology (including evaluation/research questions and tools)
Findings
Lessons learned
Case studies/stories should be used to highlight/illustrate the findings
Conclusion
Recommendations
Value for money analysis

1 or 2 case studies showcasing project success and achievement of desired change
Cleaned data (transcriptions of interviews/questionnaires & quantitative data sets).
Presentation of major findings to LAS's senior management team.
7. Qualifications and Experience
At least 5 years' experience required in rule of law, development and access to justice related projects. Fluency in English, and Urdu is desirable.
• More than 5 years of professional experience in leading research, evaluations, impact assessments.
• Knowledge of the local context in Pakistan.
• Masters' degree preferred, or equivalent combination of education and relevant work experience.
• Experience with quantitative and qualitative research methods.
• Ability to work with people of different language and cultural backgrounds.
• Strong computer skills in the areas of spreadsheets, word processing, database management, and statistical analysis software.
• Excellent written and spoken English for report writing and presentation of findings.
8. Payment Schedule
The payment shall be made in 4 instalments as to the following schedule:
| | | | |
| --- | --- | --- | --- |
| S. No | Particulars | Instalments | Percentage |
| 1 | At signing of contract | 1st Payment | 20% |
| 2 | Inception report with a detailed work plan, finalized methodology/sample, tools, and timelines. | 2nd Payment | 20% |
| 3 | Draft Evaluation Report | 3rd Payment | 20% |
| 4 | Final Evaluation Report | 4th Payment | 40% |
8. How to apply for the consultancy?
Applicants are required to submit a written expression of interest including:
a) A cover letter stating why they are suitable for the consultancy and including work experience which is relevant
b) Detailed CV
c) Financial proposal including all tax amounts and travel costs if any
d) Two sample evaluation report may also be submitted as a reference point.
e) Three professional references
The application deadline for this assignment is June 29th, 2022.
INVITATION FOR SEALED BIDS
Legal Aid Society (LAS) invites sealed bids from well reputed consultants/ firms/ organizations/ individual based in Pakistan for an end-of-project evaluation.
Details of the services with terms and conditions are available on the office website: https://www.las.org.pk/contact/tenders/.
Eligibility: Those with valid registration with relevant tax authorities (NTN, SST, GST) and valid bank accounts are eligible.
Deadline for Submission:
The last date for submission of sealed and signed bids on company/firms letterhead is 29th June 2022 (close of business). At the office address:
Procurement Department, Legal Aid Society, Block C,
First Floor, FTC Building, Shahrah-e-Faisal, Karachi (Pakistan).
Cell number: +92-331-6632583
Sealed Proposal/Bids will not be considered after the above-mentioned date have lapsed. All bids will be opened on 30th June 2022 in the presence of the bidders who wish to be present. In case of holiday or any unforeseen circumstances the schedule of submission and opening shall be on the next working day. Legal Aid Society reserves the right to accept or reject any/all bids.
Procurement Department, Legal Aid Society, Block C,
First Floor, FTC Building, Shahrah-e-Faisal, Karachi (Pakistan).
Requirements
---
Requires you to add current salary information.
Requires you to add cover letter.
Resume attachment is required.
Related
---