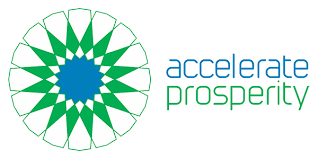 Accelerate Prosperity Pakistan
Accelerate Prosperity Pakistan
562 views
Posted date
20th June, 2022
Last date to apply
30th June, 2022
Category
Accounting/Auditing
Type
Full Time
Positions
1
TOR FOR ACCOUNTING FIRM REQUIRED FOR TECHNICAL ASSISTANCE TO AP PORTFOLIO BUSINESSES
ACCELERATE PROSPERITY
Accelerate Prosperity (AP) is a part of the new global initiative of the AKDN in Central and South Asia, which follows guidance from the Aga Khan Foundation (AKF) Board to develop more formal structures to catalyze enterprises within AKDN's main area development programs, where economic opportunities remain insufficient. Through patient capital and tailored business advisory to startups and businesses, AP complements broader employment-related programs of AKF and draws significantly on technical expertise from the Aga Khan Fund for Economic Development's (AKFED) Industrial Promotion Services (IPS), and coordinates efforts with the AKDN's financial institutions, the University of Central Asia and many other national partners.
AP's approach combines financial and non-financial support, recognizing that standalone business development services and traditional bank financing are inadequate to catalyze start-ups, grow small firms, and deliver job creation in fragile and emerging markets, particularly for marginalized groups in rural areas. The overall theory of change is that with improved business models, investment readiness along with tailored financing bundled with commercial and B2B linkages driven by the private sector, the supported businesses will be equipped to unlock private sector investments, sales and growth, leading to increased incomes and job creation.
PROJECT DESCRIPTION
Accelerate Prosperity has a portfolio of SMEs in GB where we required an accounting firm to carry out accounts bookkeeping in accordance with applicable financial standards of these businesses. A firm will also be responsible for record compliances such as payable vouchers, receivable vouchers, and other general vouchers. These vouchers should be supported by respective invoices, purchase orders, or other relevant verifiable evidence. Accelerate Prosperity investment team and risk analyst will oversee the accounting firm's work randomly. The firm will be compensated for expenses incurred by Accelerate Prosperity on pre-agreed payment terms quarterly. If the team finds any omission or inconsistencies in the bookkeeping of any business the payment will be subject to delay or cancellation until the inconsistencies are rectified. The businesses in our portfolio having already accountants and accounting records must be overseen by the appointed accounting firm. Accelerate Prosperity will be responsible to compensate the accounting firm on pre-agreed payment terms.
PURPOSE OF CONTRACT
As a part of AP's incubation and acceleration services to startups and existing businesses (small-sized), it aims to enable businesses to develop and/or fine-tune their accounting records for future growth and make them investor ready for any financing round. Once the accounting records are streamlined the owners will be having a better idea of the business's financial health and it will help in managing the business's cash flows.
KEY OUTCOMES
Upon starting this contract, businesses will be having better:
o Accounts Bookkeeping
o Accounting records under applicable international financial standards supported by reliable and relevant evidence & vouchers
o Preparation of key financial statements e.g., Statement of Profit & Loss, Balance Sheet, and Cash Flow Statement
o Audit ready financials, to be used by any external auditors or Accelerate Prosperity's investment team
o Business Monitoring
o Monitoring: In liaison with the AP`s investment analyst, conduct post-investment advisory of around 25 portfolio businesses (startups and existing businesses) on financial accounts, cashflow management, budgeting, and forecasting.
§ Expected Milestone 1: Assist senior investment analyst in the advisory of 25 businesses in 2022.
§ Expected Milestone 2: Assist senior investment analyst in updating the investment documents of 25 portfolio businesses.
METHODOLOGY
Discussion with the focal point of Accelerate Prosperity (Investment Team/ Risk Analyst)
Clarification calls/meetings, when needed
NATURE OF CONSULTANCY
Recording of financial transactions of identified portfolio supported by relevant identifiable evidence
Maintaining accounting records
The firm will be responsible for all the logistics and provision of dynamic accounting software to the businesses
DELIVERABLES
The consultant is expected to deliver
Accounts bookkeeping service for 25 businesses over the year.
Prepare accounts for external Audit.
Accounts can easily be verifiable on a sample basis anytime
Supported documents/vouchers any time
Quarterly Financial Statements (Profit & Loss, Balance sheet & Statement of Cash Flow) at end of each quarter of each business
PROPOSED TIME PERIOD
Start engagement by end of July 2022
The contract will last for 1 year (Extendable)
DELIVERY METHOD
It is upon the discretion of the appointed firm to visit the businesses weekly, monthly, or quarterly, they will be having the liberty to choose whichever mode of communication they want to prepare the accounts and vouchers
Accelerate Prosperity must have the access to these books anytime
KEY CAPACITIES REQUIRED
The required capacities include:
Team with significant background in financial accounting/bookkeeping, financial modeling, developing financial statements, investment analysis, and valuation experience
Profile of the Member(s)
Bachelors or preferably MBA/ Masters/ CA/ ACCA along with relevant professional certification
At least 2-5 years of experience in account bookkeeping, financial modeling, developing financial statements, and investment analysis, preferably in a financial institution and/ or investment or brokerage house in a senior role.
RESULTS-BASED PAYMENT
Payment will be made by Accelerate Prosperity per business per quarter subject to the approval of Accelerate Prosperity's internal team
Payment will be released after the successful completion of Deliverables of this engagement
ELIGIBILITY REQUIREMENTS
Both individual consultants and consulting firms are eligible to apply for this.
APPLICATION REQUIREMENTS
Please submit the following to us in order to apply for this consultancy:
CV with details of your experience and expertise regarding the "capacity required" for this consultancy mentioned above.
Financial quote, gross figures inclusive of all kinds of costs.
DEADLINE
30th June 2022, 17:00 PST
Apply By:
MODE OF SUBMITTING APPLICATIONS
Email your CV and Financial Quote at [email protected] and [email protected] with the subject Consultancy – TECHNICAL ASSISTANCE TO AP PORTFOLIO BUSINESSES"