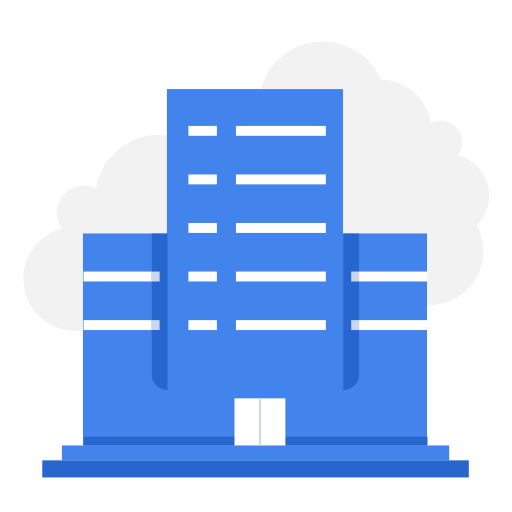 CARE International in Pakistan
CARE International in Pakistan
1479 views
Posted date
6th August, 2022
Last date to apply
21st August, 2022
Country
Pakistan
Locations
Islamabad
Category
Procurement/Logistics
Type
Full Time
Positions
1
I. JOB SUMMARY:
This position is responsible for managing and supervision of procurement department of CIP to ensure all procurement activities are in line with donor regulations and CIP procurement policies and procedures. The position holder manages and coordinates the office procurements, and assists, facilitate and provide technical guidance including monitoring visits to the partner organizations in procurement together with the team under guidance from the reporting line. The position holder makes sure high quality procurement for projects and supports in planning of the same with all concerned.
The primary job responsibilities of the Procurement Specialist are to oversee, guide, conduct, and provide guidance and support in all procurement procedures including procurement planning, tendering, soliciting, enrich vendor list, partners' compliance on procurements conducted by them along with necessary capacity building support to the partners. The position holder needs to ensure all payments to vendors/ consultants are processed on time, ensuring full compliance to the donor and CIP regulations. Provide necessary support in achieving CIP's goals effectively, efficiently and in a timely manner. The position will also work in close partnership with the program team, emergency team, and the finance unit to ensure effective management of procurement resources allocated to partners, in CO and field offices (if any).
The incumbent is required to keep the supervisor updated on procurement affairs, submit plans and bring to his/her attention policy issues affecting procurement and produce analysis reports on the functional domains. This position reports directly "ACD – Program Support"
II. RESPONSIBILITIES AND TASKS:
Job Responsibility # 01: Oversee and manage the procurement function and processes of CIP in line with CIP policies and best practices (% of Time: 40%)
The Procurement Specialist will be responsible for all procurements both goods and services and make sure these are in with accordance with donor rules and regulations, in consultation with Finance team.
Receives and reviews Purchase Request (PR) in accordance with the plan, TOR / SoW including specifications and budget from departments and joint field offices with partners.
Prepare Request for Quotations based on applicable standards and circulate to vendors, advertise where required. In cases of tendering, follow the standard tendering process.
Prepares bid analysis for quantity, quality, price, delivery time etc in consultation and advise from the supervisor on the analysis details, technicalities, selection criteria etc.
Will be responsible for preparing of Source and Origin Waivers request as and when required
Assures that purchase orders are prepared in accordance with the procurement policy and ensures items are purchased as per the PR and specification;
Identifies and classifies materials into bulk and specific purpose for purchasing strategy;
Ensures the accuracy of procurement documents, integrity of the procurement process and maintains the original of Purchase Request, Proforma Invoice, summery bid analysis, sealed quotation process documents, Purchase Order and Invoice Vendor.
Ensures the communication of procurement policies and procedures within the organizations, with partners and other stakeholders.
Prepares procurement memos and issues to concerned internal and external contacts;
Liaison with local and international suppliers.
Oversee that purchase requests from joint field offices and support in processing the same. Technically guide, plan with, orient and facilitate the partner's procurements.
Receives and reviews shipping documents and ensures that bank, insurance, shipping, customs and other formalities necessary for the importing of goods are completed;
Responsibility # 02: Partners Due Diligence, Monitoring and Capacity Building (% of Time 25%)
Participate in the partners' procurements where required for technical assistance, support and facilitations to ensure compliance and effective procurements.
Keep complete record and files of the joint procurement or Partners procurement involving Care.
Make sure partners have performed necessary security checks on all vendor for the compliance of Bridger requirements and this is completed prior to vendor selection process.
Work closely with program team and ensure partners' procurements are according to donor and CARE policies
Timely identify issues if any through regular partner monitoring
Assist in conducting capacity assessment exercise of CARE and Partner staff and develop and coordinate plans for CARE staff and sub-grantee capacity development on procurement management;
Convene capacity building events on procurement management, and preparation of relevant documents;
Under the guidance of ACD – Program Support, resolve, implement and organize procurement processes with other management and technical departments.
Job Responsibility # 03: Compliance to internal reporting requirements, internal and donor audit database of all procurements, enrich vendor list (% of Time: 20%)
Orient staff on procurement processes.
Support teams and projects in procurement planning.
Make sure processes and documentation are in line with procurement standards of the donor regulations, in close consultation with finance.
Ensures that all relevant information on completed purchases are filed properly.
Prepares monthly reports on local and international procurement status and inform concerned sections.
Ensure documentation and support is fully available for timely completion of quarterly SPOT check report.
Audit facilitation in functional domains. Responds adequately and timely to audit queries.
Provides daily status verbal report to his/her direct supervisor on the progress of procurement priorities.
Maintains an up to date vendor list of classified suppliers (E.g. Stationary shops, hardware, tools, furniture equipment etc.) and makes it available on request. Ensure list is updated on regular intervals to ensure a good vendor base is available.
Ensure necessary security checks are performed on all vendor for the compliance of Bridger requirements and this is completed prior to vendor selection process.
Ensure the PS system and procurement data base is updated with the procurement record.
Implement the internal control system best suited for the organization, ensuring implementation of procurement/operational strategies focusing on achievement of results.
Job Responsibility # 04: Supervision: (% of Time 10%)
Supervises and coaches the reporting staff.
Help staff in their planning and setting performance standards for them, including development plans where required.
Make sure that theprocurementrecord is maintained for control and reference purpose.
Perform any other duties as assigned by the immediate supervisor. Informs and seeks guidance on all major activities and planning thereto. Suggest and recommend process changes where required.
Considering leaner structure, roles merger and the need for internal controls and segregation of duties therefore, the position holder will refer all concerning approval and authorizations for payments and endorsement of bills/invoices etc., to higher level, considering the same role manages procurement and deals with vendors directly.
Job Responsibility # 05: Perform other duties as assigned (% of time 05%)
Any other tasks or responsibilities based on organizational and programming need as assigned by Line Manager.
Safety and Security is everyone's responsibility within CI through full compliance and accountability (as per Principle of the CARE International Safety & Security Principles)
III. PROBLEM SOLVING (Thinking Environment)
Why things are done is known, but what has to be done and how to do it are not defined. Situations are variable and the incumbent's response will involve analysis, problem definition, development of alternatives, and making recommendations. He or she will face and address problems that are typically non-recurring.
IV. QUALIFICATIONS (KNOW HOW)
A) Education/Training:
- Master's degree in Business, Economics, Supply Chain Management or related field is required; however, a Master's degree in Economics, Business or related field is preferred.
B) EXPERIENCE
Required:
5-8 years' experience in General Services in both local and overseas procurement.
Must be familiar with USAID and other major donor procurements policies and procedure
Must have experience in generating source and origin waivers
Good writing and analytical skills
Team management skills
Experience of managing local partners
C) TECHNICAL SKILLS
Required:
Proven language proficiency in written and spoken English;
Computer literacy in MS-Word, Excel;
Interpersonal communication skills;
Demonstrated technical and managerial ability, sound judgment and ability to work effectively with others at all levels;
Firm belief in teamwork, gender equality, participatory approach and sustainable development.
D) COMPETENCIES
Respect, accountability, analytical ability, networking, adaptability, initiating action, building partnerships, communication with impact, customer focus, facilitating change, coaching, managing performance for success, operational decision making, planning and organizing.
V. CONTACTS/KEY RELATIONSHIPS
The Procurement Specialist is expected to establish and maintain open and cordial relations with vendors. She/he is also required to work closely with Admin, Finance and Program Staff.
VI. WORKING CONDITIONS AND LEVEL OF TRAVEL REQUIRED.
The incumbent is located in Islamabad with about 40% field travel.
CARE International in Pakistan is an equal opportunity employer; only individuals who are shortlisted will be contacted for an interview. CARE has a zero-tolerance approach toward sexual harassment, exploitation and abuse, and child abuse.
Note: Individuals can apply using Brightspyre or send their resumes directly to [email protected] clearly mentioning the position title in the subject line of the email, before the stated deadline. Please share your current as well as salary expectation along with the CV.