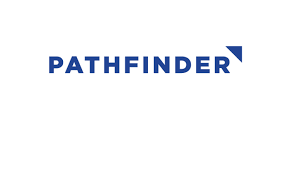 Pathfinder International
Consultant – Multisectoral Coordination Committee Trainings
Pathfinder International
666 views
Posted date
11th August, 2022
Last date to apply
25th August, 2022
Category
Consultancy
Status
Closed
| | |
| --- | --- |
| Title | Consultant – Multisectoral Coordination Committee Trainings |
| Supervisor | Technical Lead PI under UNFPA Sindh GBV Project |
| Period of Performance | 15th August – 16th September 2022 |
| Place of Assignment | Karachi, Sindh |
| Estimated LOE (days) | 10 Days (inclusive of 3 days training) |
Background
Since 1957, Pathfinder International has maintained an unwavering belief in the right of women and families to have access to contraception and to quality reproductive health care. A key strength of the organization, Pathfinder has successfully collaborated with governmental departments and ministries to support them in fulfilling their commitments, while also ensuring a rights based, gender perspective is incorporated within these plans, for maximum impact and reach.
Project Background and Objectives of the Activity
The complexities of service provision to GBV is not limited to one department. Multiple government departments need to work together to ensure provision of services such as access to justice, rehabilitation/reintegration of survivors, etc. Pathfinder has worked with various departments and experts to develop SOPs for the Women Development Department Helpline 1094, as well as conducted trainings for complaint cell officers, police officers, law officers, MLOs and counsellors on survivor care, as a means of improving survivor experience and quality of services provided.
Pathfinder Pakistan, with the support of UNFPA, has also established a Multisectoral Coordination Committee (MSCC), with its secretariat in Home Department. The purpose of the MSCC is grounded in the need to have stronger coordination mechanisms that ensure the effective rollout of programs and policies related to GBV, thereby ensuring an integrated multisectoral response mechanism.
The Essential Service Package (https://www.unwomen.org/en/digital-library/publications/2015/12/essential-services-package-for-women-and-girls-subject-to-violence), highlights the need for the MSCG and identifies guiding principles for provision of an integrated and well-coordinated service delivery catering all to the needs of survivors of GBV, such as access to health, justice, social services, etc. It is an important tool for capacity development of government representatives on coordinated response and governance mechanisms. Pathfinder aims to train MSCC focal points on the Essential Service Package in line with the need for capacity building of government officials on strengthening responses to gender based violence. These trainings will focus on the coordination and governance module under ESP.
Description of Assignment
Specific tasks/responsibilities of the Consultant are:
Review and analyze the Essential Services Package to create a learning package for the MSCC trainings. The package shall include IEC material, training modules, and facilitator guide.
Conduct and lead a 3-day intensive training workshop, including development of presentations and agenda, on ESP with MSCC focal points. Seek help from Pathfinder expertise where needed.
Submit a training report.
Meetings with Pathfinder and UNFPA to regularly brief them of progress and seek guidance.
Deliverables:
Learning package for the MSCC trainings consisting of IEC material, training modules, and facilitator guide.
3-day training workshop for MSCC focal points.
The documents must be approved by Pathfinder before presentation to UNFPA and MSCC.
Desired Qualifications
Bachelor's Degree in the field of social sciences, public policy, gender studies, and such related field
Demonstrated experience of working with governments and high level stakeholders (7+years)
Demonstrated experience in undertaking similar assignments
Demonstrated understanding of Gender and Gender Based violence
Demonstrated understanding and familiarity with Essential Service Package and UN processes
Bilingual (English and Urdu) preferred
Pathfinder is committed to providing: equal employment opportunities, terms and conditions of employment consistent with the principles of equal opportunity, and an environment that supports and promotes self-development and job satisfaction for all eligible employees. Pathfinder recruits, hires, trains, transfers, and promotes without regard to race, color, religion, national origin, sex, age, ancestry, sexual orientation, genetics, pregnancy, marital status, gender identity/expression, disability, handicap or any other category protected by law.