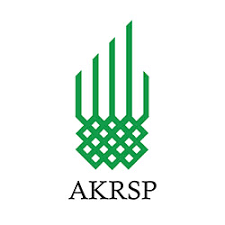 AKRSP
Programme Manager Health & Nutrition
AKRSP
830 views
Posted date
2nd August, 2022
Last date to apply
15th August, 2022
Country
Pakistan
Locations
Gilgit
Category
Healthcare
Type
Contractual
Positions
1
Experience
7 years
The Aga Khan Rural Support Programme is a private, non-profit company, established by the Aga Khan Foundation in 1982 to help improve the quality of life of the villagers of Gilgit Baltistan and Chitral. AKRSP is seeking applications from high caliber professionals for the position of Programme Manager Health & Nutrition for Core Office Gilgit.
Job Purpose:
The incumbent will be responsible to enhance AKRSP's capacity and guide core office as well as regional teams in implementing Health & Nutrition strategy in Gilgit, Baltistan and Chitral and Facilitate cross-regional/sectional networking, knowledge building, learning and programming regarding health and nutrition.
Job Description:
Major responsibilities of the position are as following:
Design, plan, and lead implementation of AKRSP's Health & Nutrition strategy and programme.
Advocate on public health issues with the relevant stakeholders including government departments, academia, AKDN agencies and other civil society organizations
Closely work with the Government supervisory system (provincial and District level) to ensure the development of on-the-job support, quality assurance and health facility improvement plans.
Engage provincial focal persons and district level supervisors of LHW and CMW, EPI, Nutrition program and ECD services to complement synergies and integration of services.
Build capacities within the organisation by identifying needs and conducting/facilitating capacity building on identified themes
Track progress on implementation of ongoing public health interventions in relation to human resources, finance, programme, and advocacy work
Facilitate the development of a standardized package on health promotion and disease prevention in consultation with the Health Department, Population Welfare Department and AKHSP.
Take a lead role in implementing a Health Promotion and Disease prevention package to empower local communities and identify and respond to gender and social barriers to utilization and uptake of health services by women, men, girls, and boys in the target areas.
Facilitate preparation of annual Budgets and progress reports
Identify research themes that relate to the impact of programmes with reference to health & nutrition.
Support Monitoring, Evaluation, Research and Learning (MERL) of project teams in data management, monitoring, carrying out assessments and preparing progress reports
Compliance with documentation and reporting requirements of donors and AKRSP.
Any other responsibilities allocated to the jobholder
Safeguarding:
Set a personal example and be a role model by complying to safeguarding policy
Take steps to educate staff of their respective departments on safeguarding policy
Ensure staff in respective department are following safeguarding policy in later and spirit
Help resolve complaints informally where appropriate
Refer formal complaints to committee, SG Focal Point or concerned authorities
Education: Master's, M.Phill. or PhD in Public Health or relevant domains
Related Work Experience & Training: 07 years with exceptional managerial skills. Experience in working with the public health sector, and international donor agencies and in-depth knowledge of the issues and challenges within the health sector in Pakistan and an understanding of the context of GB will be an important consideration.
Special Skills:
Excellent written and oral communication skills in English and Urdu
Ability to negotiate and influence change.
Strong problem-solving skills and the ability to work through a complex situation
Administration, people management and leadership
Gender sensitivity and willingness to abide by the organization's safeguarding policy
Capable of producing high-quality results within often tight deadlines
NOTE: AKRSP offers competitive remuneration package and conducive working environment. We are equal opportunity employer - Women candidates are preferred without compromising the set criteria and candidates having local contextual understanding would be preferred. Our recruitment and selection policy and procedures reflect our commitment to the safeguarding of children and adults in accordance with safeguarding policy. Only online applications submitted through this website before the deadline will be considered for further process. Only short-listed candidates will be contacted for test/interview.
Requirements
---
Requires you to add current salary information.
Requires you to add cover letter.
Related
---