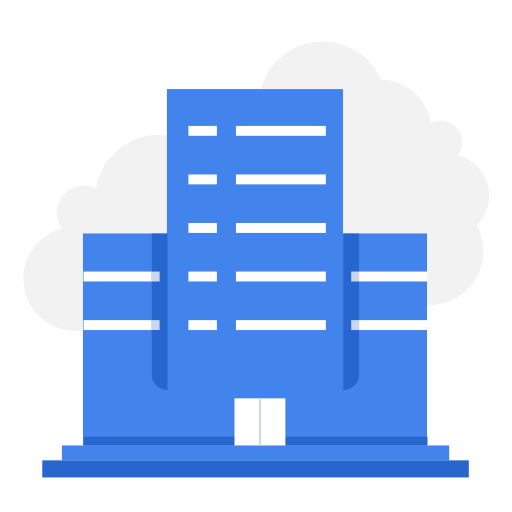 German Red Cross Pakistan
Program Coordinator – CACRA
German Red Cross Pakistan
2526 views
Posted date
2nd August, 2022
Last date to apply
17th August, 2022
Country
Pakistan
Locations
Islamabad
Category
Program Management
Positions
1
Job Title

Program Coordinator – CACRA

Organisational Unit / Duty Station

German Red Cross Pakistan / GRC Islamabad Office

Immediate Supervisor's Title

Climate Change Adaptation (CCA) Advisor

Technical Manager's Title

(If applicable)

CCA Advisor

Salary Scale

Category "G"
Organisational context (where the job is in the Organization)
The German Red Cross (GRC) is a member of the Red Cross Red Crescent (RCRC) Movement. The GRC saves people, helps in emergencies, offers people a community, stands by the poor and needy and oversees international humanitarian law - in Germany and worldwide. The GRC is operational worldwide in humanitarian aid - both in acute emergencies (disaster relief) and in long-term development cooperation projects in cooperation with international sister organizations within the movement. The GRC is currently working in about 50 countries in Africa, Asia, the Middle East, and Latin America. In addition, the GRC works with the Pakistan Red Crescent Society (PRCS) in Pakistan.
Job purpose
The position assists the CCA advisor in managing the BMZ-supported project Climate Advocacy, Coordination for Resilient Action (CACRA) by providing technical, advisory programme management support to the Pakistan Red Crescent Society (PRCS) project staff in close coordination with its PRCS counterpart. This includes programme management, financial supervision, draft or review documents, monitoring and evaluation, and reporting.
Job duties and responsibilities
Supervise and support the implementation of the GRC/PRCS project portfolio:
Provide overall financial supervision by ensuring they are: Approved project activities. Assigned the correct budget line and supported with all the proper supporting documents.
On behalf of GRC, sign and validate financial vouchers to validate that they are correct in terms of "facts and figures".
Ensure that all expenditures comply with GRC, PRCS and donor procurement regulations before purchase.
Provide necessary financial approvals as defined in the GRC financial procedures. Vet and forward any requests for authorisation to the CCA advisor.
Supervise and assist in implementing the CACRA project in close coordination with the PRCS counterpart according to the entire project proposal and GRC/donor guidelines.
Identification of necessary modifications to the proposed plan of action/budget and timely submission of modification request to the CCA advisor;
Ensure that project is implemented in line with GRC and donor standards and regulations as well as according to the national law.
Coordination and planning:
Coordinate with other GRC project managers to explore ways to integrate or contribute to Climate-related actions or activities of their respective projects.
Communicate and regularly consult with the GRC colleagues wherever relevant.
Network and regularly coordinate proactively with all relevant stakeholders and organisations inside and outside the RCRC Movement in close coordination with the CCA advisor and PRCS counterpart.
Contribute to writing information for a newsletter, such as success stories etc.
Capacity Building:
Assist in building and enhancing the capacity of project staff in reporting, project administration and technical areas of climate change.
Assist in recruitment, training and management of local staff and volunteers and coach on the job where necessary.
Conduct regular visits to actual and potential project areas.
Monitoring and reporting:
Ensure regular meetings and monitoringvisits, in coordination with the PRCS counterpart, to collect information about project activities and the views of the beneficiaries.
Ensure timely narrative and financial reporting as per GRC and donor guidelines (Project management tool);
Proactively support the PRCS counterpart/ project officers in preparing and implementing the quarterly and annual action plans.
Ensure and support the execution of mid-term and final evaluations and reviews where and when applicable
Facilitate the PMER Manager on field visits and implement any monitoring activities suggested by them and approved by the CCA advisor.
Visibility of the project:
Take efforts to enhance the visibility of project activities and achievements on various platforms (National and international).
Duties applicable to all staff
| | |
| --- | --- |
| 1. | Actively work towards the achievement of GRC goals and country strategy. |
| 2. | Abide by and work in accordance with the Red Cross and Red Crescent Principles. |
| 3. | Perform any other work-related duties and responsibilities that the line manager may assign. |
Position Requirements
Education

Required

Preferred

Master's degree/16 years of education from HEC recognised institutions in Social Sciences, Disaster Risk Management, Development Studies/relevant field.

X

Diploma/Certificate/Degree in Climate Change and DRM.

X

A good understanding and knowledge of Climate Change in the context of regional and country level, Strong project management and proven coordination skills.

X

Experience

Required

Preferred

Minimum of Ten (10) years' working experience in relevant field; out of which five years in mid-level managerial position preferred with a thematic focus on Disaster Risk Management, Climate Change Adaptation.

X

Experience in working with I/NGO or UN agencies or humanitarian organisations.

X

Red Cross/Red Crescent knowledge and experience.

X

Knowledge and Skills

Required

Preferred

Capacity to work under pressure.

X

Excellent knowledge in MS Office and report writing skills.

X

Ability to work in a cross-functional environment.

X

Strong interpersonal skills and a good understanding of the global organisations.

X

Excellent written and verbal communication skills and the ability to provide authoritative advice.

X

Ability to work to tight deadlines and handle multiple tasks.

X

Able to travel always and within short notice, work outside normal working hours as the situation requires.

X

Ability to understand and work with Government Ministries and Departments.

X

Languages

Required

Preferred

Excellent command of the English & Urdu languages, both in oral and writing.

X
TERMS & CONDITIONS
The applicant's candidature is subject to complete scrutiny/ verification of documents & information, and it can be cancelled at any stage if any discrepancy is found.
German Red Cross provides equal opportunity to all qualified females and males, including the physically challenged candidates.
No TA/DA will be admissible for appearing in the test/ interview.
Please mention the position you are applying for in the email's subject line; otherwise, your application may not be considered. The deadline for submission of applications is Wednesday, 17th August 2022.
Only short-listed candidates will be contacted.