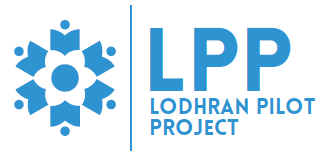 Lodhran Pilot Project
Lodhran Pilot Project
916 views
Posted date
11th May, 2022
Last date to apply
15th May, 2022
Country
Pakistan
Locations
Muzaffargarh
Category
Community & Social Services
Salary
PKR 55,000/- to PKR 62,000/-
Type
Contractual
Positions
1
Experience
3 years
Age
45 years
Status
Closed
Relevant Qualification & Experience:
BS Civil Engineer or 03 years diploma in Civil Engineering with at least 03 years relevant experience
Skills & Expertise:
Ability to meet tight deadlines, work under pressure, and respond positively to challenges
Strong communication and listening skills
Sensitivity to the needs and priorities of activities
Expertise in generating BOQs and Designs
Proficient in MS Office
Strong conflict resolution skills
Job Description:
Carry out (participate) in technical assessments at field level.
Develop work plan of their assignment.
Ensure feasibilities and technical surveys.
Meeting with school council and Design & Develop BOQ of the toilet blocks, class rooms and missing facilities
Implement and monitor day-to day activities according to BOQs and drawings in collaboration with the skilled and unskilled labor.
Prepare regular reports on the progress of facilities Installations in the target areas.
Ensure work complete as per work plan and schedules.
Resolve the conflicts on construction site.
Ensure the quality of construction work.
Hand over the infrastructure to Schools councils and Communities via formal groups
Monitor the contraction of inclusive work.
Ensure safety procedures and rules are respected in the field by all workers.
Represent LPP with different community stakeholders at field level.
Maintain good communication with beneficiaries and partner organizations on the field.
NOTE:
These above responsibilities and KPIs are not definitive and may be subject to future amendments.
Please Note:
Candidate who tries to influence the recruitment process will be automatically disqualified. Women,Transgender and non-muslim candidates are particularly encouraged to apply.
Requirements
---
Requires you to add current salary information.
Related
---