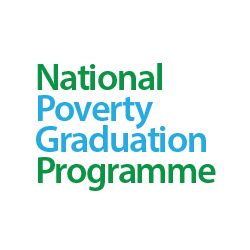 National Poverty Graduation Programme (NPGP)
Request for Quotations - Procurement of Photocopiers (NPGP-RFQ-22-006)
National Poverty Graduation Programme (NPGP)
482 views
Posted date
7th May, 2022
Last date to apply
17th May, 2022
Country
Pakistan
Locations
Islamabad
Category
Computer and Information Technology
Status
Closed
The National Poverty Graduation Programme (NPGP) is a 6-year programme co-funded by IFAD and the Government of Pakistan. It is implemented in 23 districts including 388 union councils of the country. The programme is designed to catalyze change at the grassroots to pull people out of poverty through social mobilization, livelihoods development and financial inclusion.
NPGP's PMU requires the supply of photocopiers for its office. Please refer to the attached RFQ document for further details and submit your quotation accordingly.
Apply By:
Note: Submission date is extended to May 22, 2022.
Complete quotations must be submitted mentioning the subject line "RFQ-NPGP-22-006 - Procurement of Photocopiers" by the submission deadline of 3 PM, May 22, 2022 through hard or electronic copy at the following address:
NPGP PMU
Attn: Rizwan Liaqat, Procurement Specialist
Ministry of Poverty Alleviation & Social Security, Government of Pakistan
4th Floor, Evacuee Trust Complex
F-5/1, Islamabad, Pakistan
E-mail: [email protected]