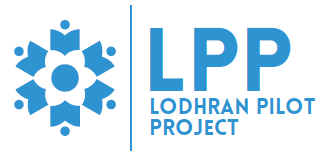 Lodhran Pilot Project
Internal Audit and Compliance Coordinator
Lodhran Pilot Project
463 views
Posted date
9th May, 2022
Last date to apply
15th May, 2022
Country
Pakistan
Locations
Lodhran
Category
Community & Social Services
Salary
PKR 80,000/- to PKR 100,000/-
Type
Full Time
Positions
1
Experience
5 years
Age
45 years
Status
Closed
Relevant Qualification & Experience:
CA Finalist, MBA (Finance) / or related field; Knowledge of SECP requirements
Minimum 5 years substantial experience in financial reporting and internal audit/Compliance support in NGO sector
SKILLS:
Good financial report writing skills
Ability to give and receive constructive criticism with colleagues and partners at all levels, ability to manage conflict effectively
Clear and concise verbal and written communication skills in English and Urdu, including effective presentation skills
Analytical and critical thinking
Sensitive to organisation values and principles
Time management skills
Creative, ability to analyze and provide recommendations for quality improvements
Excellent interpersonal skills
Organised and able to excel under pressure
Technical skills in accounting systems and internal control systems
Job Description:
Responsibilities as Internal Auditor:
Develop and execute annual audit plans.
Obtain, analyse and evaluate accounting documentation, previous reports, data, flowcharts etc.
Ensure proper internal control and internal check procedures are in place and being complied with.
Identify loopholes and recommend risk aversion measures and cost savings.
Continuously review procurement and payment processes and report findings.
Conduct an extensive exercise to ensure completeness of all personnel records and payroll procedures.
Prepare and present reports that reflect audit findings & progress on previous audits conducted.
Review existing as well as new policies if these are implemented in true spirit, identify area of improvement and recommend a way forward.
Conduct follow up audits to monitor management's interventions and report any non - compliance.
Engage to continuous knowledge development regarding development sector's rules, regulations, best practices, tools, techniques and performance standards.
Liaise with support functions in respect of external audits.
Regular monitor the implementation status of all recommendations reported in previous external/donor audit reports and keep track record of their implementation.
Facilitate management in conducting investigations on official matters
Conduct feedback sessions with concerned management after auditing for continuous improvement
Undertake structured follow-up Heads / Managers to implement suggested recommendations
Any other task assignments by the management.
Responsibilities as Compliance Coordinator:
Contribute to the continuous improvement of Program Cooperation Agreement (PCA) work processes through review of guidelines, procedures, PCA workflow, formats and templates, internal coordination with Head/Project offices.
Review PCA submissions from all program sections in Head/Project offices for compliance with organization's priorities as outlined in work plans, operational requirements and quality assurance of project documents.
Reviewing financial documents on monthly basis before sharing with external parties.
Oversee processes in Head/Project Offices, including problem-solving and trouble-shooting as well as building capacity of staff in documentation verification.
Review the efficacy of partnerships undertaken with Donors/IPs. Coordinate/facilitate partner capacity assessments.
Any other task assignments by the management.
Please Note:
Candidate who tries to influence the recruitment process will be automatically disqualified. Women, transgender and non-muslim candidates are particularly encouraged to apply.
Requirements
---
Requires you to add current salary information.
Related
---