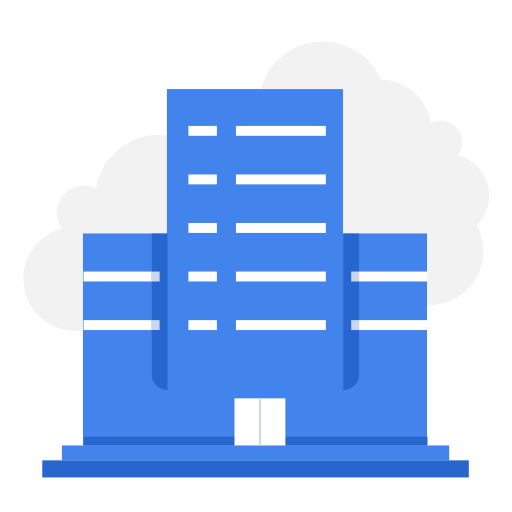 CARE International in Pakistan
CARE International in Pakistan
3661 views
Posted date
5th September, 2022
Last date to apply
25th September, 2022
Country
Pakistan
Locations
Okara, Vehari and Pakpattan
Category
Accounting/Auditing
Status
Closed
CARE International is an International non-government organization (INGO), working around the globe in 104 Countries to alleviate poverty and enhance self-resilience to restore and maintain people's dignity and wellbeing. CARE International is working in Pakistan from since 2005, PCP (Pakistan Center for Philanthropy) Certified organization and has a MoU with Ministry of Interior (MOI) and the Economic Affairs Department (EAD), Government of Pakistan.
CARE International in Pakistan is planning to implement a program titled "She Feeds the World Program Pakistan" in three districts (Okara, Vehari and Pakpattan). The goal of She Feeds the World Pakistan (SFtW Pakistan) is to ensure small-scale producers in the Punjab Province of Pakistan, particularly women, have more secure and resilient livelihoods for food, nutrition and water security. This will be achieved by enhancing producers' capacity to adopt sustainable agriculture practices, improving agricultural yields and productivity, and increasing women producers' access to and control over productive resources, including through the transformation of discriminatory social and gender norms as well as facilitating greater access to markets. The project will mobilize support from the national and local governments to influence and promote impact at scale. SFtW Pakistan is built on CARE's global SFtW framework and CARE Pakistan's 17 years of programming experience in rural development, women's economic empowerment, financial inclusion, inclusive value chains, resilience building, and partnership development.
She Feeds the World Pakistan draws from a holistic programmatic framework that captures the best of what CARE has done throughout our 75-year history to promote food, water, economic empowerment, reducing inequalities and nutrition security across the globe. The project will contribute directly to CARE's global vision for just and sustainable food systems and our goal to enhance the right to adequate food, water and nutrition for 75 million people, mostly women and girls, by 2030. Women small-scale producers are critical to global food production, but they often lack access to the same resources as their male counterparts. SFtW Pakistan focuses on women small-scale producers so they can not only provide nutritious food for their families, but also produce enough food to feed their communities and supply local markets. The project will create changes across the dimensions of a sustainable food system: economic, social and environmental. On the economic dimension, SFtW Pakistan will build capacity for small-scale producers to improve their cultivation practices, increase yield, diversify livelihood options to generate more sustainable income, and save for the future. On the social dimension, the project will promote more equitable access to knowledge, resources and inclusive markets for vulnerable producers. On the environmental dimension, SFtW Pakistan will tackle soil, water, biodiversity and carbon footprint issues to minimize impact on the natural ecosystem.
Though women small-scale producers are at the center of this project, we will also work with men and other actors -- civil society organizations, private-sector companies, academic institutions and government departments to support greater equality. We will work throughout the value chain, motivating more women and men to challenge gender stereotypes in the market system. Project components also will address gender discrimination and barriers in extension services, financial products and services provision, marketing and business development support. The ultimate measure of CARE's success will be more secure, resilient livelihoods and food and water systems, marked by improved production, higher incomes, increased gender equality, and enhanced resilience to market disruptions, shocks and stressors.
a.

The partner will be expected to carry out the following activities:
Implementing partner (IP) will be intensively engaged in Community mobilization in project districts (Okara, Vehari and Pakpattan).
IP will Identify 240 villages for interventions. Villages will be selected where farmers (small scale producers) are heavily engaged in potato and maize production.
IP will organize small scale producers into Village Organizations (VOs), total VOs will be 240 in three districts of project interventions with at least 30 members.
Support CARE international in Pakistan to build the capacities of the 240 small scale producers VOs on the following:

Institutional strengthening of VOs
Support CIP in Implementation of Farmers field and Business School approach
Train the communities in climate SMART agricultural practices, food and nutrition security.
Build capacity of Extension workers (Agriculture and livestock) to ensure effective and efficient service delivery.
Provision of Kitchen Gardening Trainings to 240 small scale producers' groups (one in each village). This training will be of community level.
Provision of inputs for pilot Kitchen Gardening plots
Support in development of four water reuse and recharge infrastructure schemes and trained the communities of small scale producers.
Organize four farmers melas
Support CARE International in Pakistan in mainstreaming its financial inclusion approach of village savings and loans associations (VSLAs) in 240 villages.
Establish health camps in each village (240) for farmers.
Support CARE International in Pakistan to implement its gender mainstreaming campaign.
Disseminate gender equality/mainstreaming messages
Engage men and boys as allies of gender mainstreaming
Develop Men Action Group on gender mainstreaming that's should be trained by role model men
Organize gender mainstreaming trainings for Men Action Groups
Considering Men Engage, identify role models (gender mainstreaming champions)
Identify Inspiring role models (Gender Equality Champions) to support in gender mainstreaming campaign.
Awareness creation by role model men (sessions, theater for development, community dialogues)
b.

Project Location and Duration
Project locations: Punjab (Okara (Tehsil Depalpur), Vehari (Tehsil Mailsi) and Pakpattan).
Project Duration: 18 months (Jan 2023 – June 2024)
c. Target Audience
The aim is to reach 7,200 "small scale producer[1]," in 240 villages of mentioned geographies.
The outreach will be segregated as 50% women and 50% men.
All applications will be reviewed against the eligibility criteria defined below. NGOs/Not for Profits that do not meet the eligibility criteria will be automatically disqualified.
The eligibility criteria are as under:
NGOs/Not for Profits must have a valid MOU (In case application is in process, a copy of most recent MOU) with EAD.
NGOs/Not for Profits must have expertise and relevant experience to implement the similar project interventions including working with small scale producers.
Applicant organizations must have operations in the proposed project implementation districts.
Submission of complete application and documents
Women –led organizations are encouraged to apply
Application Process and Deadline
Documents requirement for application submission:
Cover Letter
Copy of legal registration/Valid MOU (In case application is in process, a copy of most recent MOU) with EAD.
Evidence of similar project(s) completed in the last 5 years especially for farmers with particular focus on farmer's capacity development and access to finance, climate smart agriculture technologies, value chain development with a special focus on women
Organizational profile
Organogram of core team (including list of board of governors)
Last three year audited accounts.
At least 2 references from the donors of similar interventions/projects.
Copy of NTN
---
[1] It is assumed that 240 villages small scale producers' organizations will be organized, each Organization will have 30 members at least.
NGOs/ Not for Profits to provide budget based on activities outlined in Scope of Work section of the call for proposal document.
Eligible and interested NGOs/ Not for Profits must submit their application package along with the soft version of the proposal in a USB in a sealed envelope through registered courier to the below address by or before September 25th, 2022
Applications submitted by any other means will not be considered.
Address:
Project Manager – She Feeds the World (SFtW) Program
Plot#1-E, Street 46, Bazar-4, Class III, Shopping Center
Sector I-8/2, Islamabad
Phone: 051- 4939102-3
For Contact/Queries about application submission:
Interested institutions can approach CARE team on the following email address until September 25th, 2022
Email: [email protected]
NOTE: The applications will be subject to evaluation and only short listed firms will be contacted for a due diligence process. Please note that this CALL FOR PROPOSALS does not entail any commitment to award a contract on the part of CARE or bear the cost of the documents.