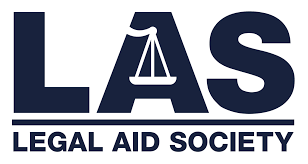 Legal Aid Society
Legal Aid Society
2622 views
Posted date
16th August, 2022
Last date to apply
25th September, 2022
Country
Pakistan
Locations
KARACHI
Category
Research
Type
Contractual
Position
1
Status
Closed
Title: Research Manager
Location of Work Station: Karachi
Type of Job: Contractual
Reporting to: Chief Executive Officer/Associate Director
Scale/Grade: 6
Organisation background
The Legal Aid Society (LAS) is a not for profit organization with a mission to connect vulnerable and disempowered end users of justice with effective and expedient services for the delivery of justice. LAS starts by listening to the voices of the vulnerable and disempowered within the legal system and combines their needs with the values of equity, fairness and inclusion to change the way we view and tackle present day challenges facing the attainment of justice in our society. The organization adopts a two pronged approach within the larger framework of access to justice in Pakistan. The first aspect of programming is to provide direct assistance on a case by case and individualized basis through provision of legal representation; akin to plugging in gaps in the provision of legal aid. The second aspect of programming is aimed at systems level repair through the legal empowerment approach which seeks to increase knowledge of law amongst common users for effectuating more access and change within the surrounding legal ecosystem.
Details of Vacancy
LAS seeks to appoint a full-time Research Manager to conduct research on ongoing projects as they relate to access to justice, accountability and transparency, good governance, legal empowerment etc.
Key Responsibilities
Knowledge exchange (KE) and impact The successful candidate will be responsible for assisting with knowledge exchange and impact activities.
Tasks will include the following:
- organizing seminars, events and training sessions
- converting research into impact e.g. producing lay summaries of work, identifying impact and KE opportunities
- monitoring and evaluation of KE and impact
- identify, develop and maintain relations with stakeholders
- preparing KE and impact materials
- preparing annual program / research reports
Research The successful candidate will lead research projects to satisfy project objectives.
Indicative tasks include:
- Maintaining broad overview and managing progress on research deliverables
- Coordinate study teams and manage research project timelines
- Overseeing the work of research associates, including desk research and field research.
- Overseeing and reviewing field work data collection (FGDs, KIIs, surveys administered etc) and data inputting
- Reviewing and developing research tools, literature reviews, and drafts of reports
- Participating in FGDs and KIIs where needed
- Authoring first drafts of reports with research associates
Strategic planning and development
The successful candidate will support planning further research components and research activities.
EEO STATEMENT:
Integrated into our shared values is LAS's commitment to diversity and equal employment opportunity. All qualified applicants will receive consideration for employment regardless of sex, age, race, color, creed, religion, disability, sexual orientation, gender identity, or any other characteristics or conduct protected by law. LAS is committed to being an inclusive organization where all people are treated fairly, recognized for their individuality, promoted based on performance and encourage to strive to reach their full potential. We believe in understanding and respecting differences among all people. Every individual at LAS has an ongoing responsibility to respect and support a diverse environment.
Person Profile
This section details the knowledge, skills and experience we require for the role.
Education & qualifications

Candidates should have a strong educational background in

Law or a related subject such as psychology, sociology or public policy and be educated to a Master's level in one of these disciplines.

Specialist knowledge &

skills

Proficient with spreadsheet programmes. Excellent IT skills. Proficient with SPSS and InDesign. Excellent practical and theoretical knowledge of methodology is important.

Interpersonal &

communication skills

Well-developed interpersonal/communication skills and strong organisational skills are essential.

Methodical but efficient and flexible approach to work.

Relevant experience

3-4 Years of experience in Legal research and/or project management related to the mission of LAS is desirable.
Application Process
Interested candidates may apply online latest by 25th September, 2022.
Only Shortlisted candidates will be called for test & interview.
Please email your queries at [email protected]
The organization reserves the right to reject any or all applications.
For further information please visit http://www.las.org.pK
Requirements
---
Requires you to add current salary information.
Requires you to add cover letter.
Resume attachment is required.
Related
---