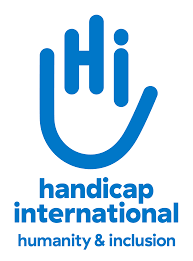 Federation Handicap International
Hiring of consultant for Solar Water Pumps Installation
Federation Handicap International
821 views
Posted date
10th January, 2022
Last date to apply
16th January, 2022
Category
Consultancy
Status
Closed
General mission
HI is implementing ECHO-funded Project ''Provision of Integrated and Inclusive Health Assistance to Afghan Refugees and Host Communities (HIP 2019) to support the afghan refugees in Pakistan. Under the support for WASH Specialist HI will engage vendors to provide the Solar Power Backup Solution (approximate 3-5 K Watts) at the refugee village level. The number of Solarization is different as per need of refugee village.10 maximum Solar Systems are planned to be provided with Solar Power Backup Systems as planned by HI team in 6 district of KP.
Missions / responsabilités
The consultants having post-graduate Civil Engineering and have 3 years experience in solar power system implementation can apply for this consultancy assignment. The estimated duration of consultancy assignment is 3 to 4 months starting from January 2022 with frequent travel into 6 district locations of respective province KP.
The consultant will be engaged based on per workday consultancy price (in Pak Rupees) subject to deduction of sales tax and applicable income tax as per FBR rules.
Detailed TORs of the position is attached.
A number of Sites/Health Facility where solar power backup systems will be provided :
3. Khyber Pakhtunkhwa : Total Sites 10 in different district location of KP :
(1 Individual /Consultant/Firm is required for KP districts to manage approximately 5 districts
Namely Peshawar, Mardan, Charsadda, Bunir and Chitral
Specific TORs of the Consultant :
1. The consultant will be responsible for vetting of equipment in accordance with the contract issued to the suppliers which includes but not limited to, solar PV panels, inverters, cables, mounting structures, and or any other equipment associated with proper functioning of the solar PV system to be installed at each of the site/health facility and fully responsible for overall supervision and monitoring of contractor.
2. The consultant will review the overall construction and recommend the installation of PV solar panels on roof or on the pole. The consultant shall confirm from respective in charge of health facility/site prior installation of structure and allied equipment inside premises of health facility/site in close coordination with HI Field WASH Specialist.
3. The implementation/installation of power backup the system at the facility/site will be supervised by the consultant in close coordination with the supplier/s and will assist HI WASH Specialist on work progress.
4. Once the installation completed, the consultant will witness the site acceptance tests performed by the contractor in detail, verify that the solar system's and electrical system's components are successfully operational and report through post-installation assessment checklist to the HI Field WASH Specialist. The Post Installation Assessment shall be jointly conducted by a consultant in presence of the supplier's team. The consultant will also conduct regular and random spot checks of installations in progress.
5. The consultant shall ensure training sessions to be conducted by the suppliers on how to carry out Operation and Maintenance (O&M) and safety of the system at each facility/site after completion of installation & commissioning and before the handover. It is the responsibility of the consultant to ensure that such an appropriate number of such training are carried out and that in charge of each Health facility/WASH Commitees shall be presented in such training. Certificate of training completion shall be issued by the supplier to the in-charge of health facility/site and it shall be submitted to HI Field WASH Specialist.
6. The consultant will be responsible to handover the power backup system in charge of the facility/site. Subsequently, the consultant will have to obtain a signature on handing over documents that will be provided by HI and submit one original copy to Field WASH Specialist.
7. The consultant will ensure uninterrupted correspondence with the supplier and HI during the course of implementation.
8. Verification of all equipment delivery notes at the site by matching with the contracts i.e. brand, quality, Quantity, and condition. Verification of quality of installation material, installation as per HSE standards & safe location inside the premises of health facility/site to ensure the connections are not exposed. Ensure installation of Solar Panels with appropriate angles and the mounting structure. Submit duly signed delivery & installation notes to HI and a copy to the supplier/s.
9. The consultant will submit daily, weekly, implementation progress reports to Field WASH Specialist.
10. The consultant will ensure all Social and Environmental provisions are met as per the local regulation.
11. The consultant will ensure end-to-end testing of the system on the load specified below.
12. The consultant will ensure the training to be provided by the supplier to on-site staff for trouble shooting and basic handling of the system.
13. The consultant will exercise to paste the branding stickers to all equipment that will be designed by himself/herself and reviewed, take & submit pictures to HI Field WASH Specialist.
14. The consultant will ensure mounting/display of HI approved system handling SOPs are displayed in each facility/site.
The consultant has to ensure the following equipment to be operational through the Power Backup Source during the course of delivery, installation, commissioning & training :
Deliverables
Provide regular updates on the Implementation progress to HI Field WASH Specialist.
Commissioning report of each site/facility with the details of connected loads.
Coordination and information sharing with HI Field WASH Specialist.
Sharing implementation pictures/videos with HI FWS via WhatsApp on regular basis.
Obtain completion certificate of each bearing the signatures of vendor and in charge of and BHU/RVA submission to HI.
Obtaining the handing over document duly signed by the in-charge of RVA/WASH management commitees and submission to HI Field WASH Specialist in the original.
Qualification and Experience
Civil Engineering and minimum 3 years of field experience as supervisor/manager to implement the solar power systems in various locations of Pakistan.
Ability to speak & understand the local language (Pashto/Afghani) of respective provinces and already aware of locations of sites mentioned above. Good understanding of English language, computer skills.
Prior experience of working with UN agencies, INGOs/ Government departments, preferably in remote areas and energy backup solutions.
Ability to travel in the field.
The approximate Work days for the consultancy assignment would be of completion of the work and hand over of sites.
Skills
Good analytical skill. Excellent written and verbal communication
Strong interpersonal skill. Demonstrate capacity of execution/project management in Solar PV domain.
Familiar with various solar policies and regulations with international standards
Familarity with Universal guidelines and sphere standards for meeting quality.
Proposal and presentation :
Interested consultant shall share their proposals and budgets. The proposal should contain experience of the person, assignment of similar nature, his/her profiles including their experience.Based on the proposal and budget, consultant will be selected for the assignment.
Payment Plan:
Servie provider/consultant must clearly mention the charges against above consultancy along with their application
Payment process will be finalized in consultation with the consultant
The process time for the payment will be 1 month after completion of the assignment
Final clearance will be made subject to receiving final deliverables.
Terms & Conditions
Quoted consultancy rate/charges for the above services shall be inclusive of all kind of govt. taxes and duties as per prevailing Tax Laws of Govt. of Pakistan.
All prices must be quoted in Pak rupees.
Withholding tax & GST as per government prevailing rates shall be deducted at the time of payment.
Payment shall be made in the form of cross cheque/online within 15 days after execution of order and subsequent submission of the invoice to HI Pakistan or as mutually agreed.
HI reserves the right to reject any or all quotations without assigning any reason thereof
Queries: If you have any query regarding the TORs, please write us on
[email protected] or [email protected]
Languages
English, Urdu and Pashto and understand pashto/afghani language is mandatory as per site need and working in afghan refugee Villages to adopt/respect their culture and tradition.