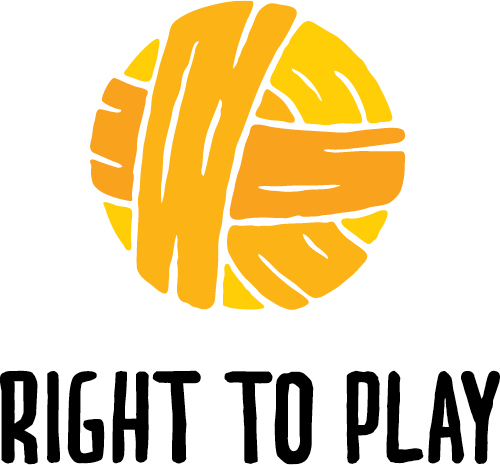 Right To Play
Right To Play
2556 views
Posted date
5th January, 2022
Last date to apply
15th January, 2022
Country
Pakistan
Locations
Islamabad & Karachi
Category
Professional Training
Type
Full Time
Positions
1
Status
Closed
BACKGROUND:
Right To Play is a global organisation that protects, educates and empowers children to rise above adversity using play. By harnessing play, one of the most powerful and fundamental forces in a child's life, we helped 2.3 million children last year to stay in school and out of work, to prevent life-threatening diseases like HIV and malaria and to stay safe from exploitation and abuse. We are the only global development organization focused exclusively on using play to transform the lives of children and youth impacted by poverty, war, disease and inequality.
Established in 2000, Right To Play is headquartered in Toronto, Canada and has operations in 22 countries across North America, Europe, the Middle East, Africa, and Asia.
With a shared passion for our mission, our Culture Code guides how we act and interact based on five core pillars:
Accept Everyone – Be intentional about inclusion
Make Things Happen – Seek opportunities to lead and innovate
Display Courage – Act with integrity
Demonstrate Care – Look after yourself and one another
Be Playful – Have fun at work
KEY RESPONSIBILITIES OF TRAINING OFFICER (BUT NOT LIMITED TO):
a. Coordination
Coordination with head teachers for identification and selection of teachers for trainings.
Coordination with CSO partner organizations for ensuring the effective implementation of the project activities.
With the support and guidance of education specialist coordinates with government education institutions in Sindh to organize meetings.
b. Capacity building
Development of training plans (teachers, coaches, and staff) based on identified needs.
Development of training follow up plans.
Conducts trainings of project staff, teachers, and coaches as per plans.
Oversees and supports field facilitators and coaches to ensure the alignment of project activities with project plans.
c. Material development and contextualization
Supports development and contextualization of project resources including training manual, games manuals etc.
Oversees translations and editing of project resources/manuals.
d. Curriculum Mapping
Works closely with education specialist in the mapping of existing subject curricula in Sindh for integration of play-based activities.
e. Field visits
Develops training follow up and field visits plans.
Conducts regular follow-up visits to project locations to ensure training implementation.
f. MEL support
Works closely with MEL and communication officer in identification and documentation of evidence-based success stories, case studies and best practices from the field especially of teacher and coaches.
Responsible for developing timely reports of trainings and project activities, project results, lesson learned for project intervention.
Supports the MEL officer in data collection of training, training implementation by teachers and needs assessment.
EDUCATION/TRAINING/CERTIFICATION
Master's degree in social studies, project management, adult education or other related discipline. Train of Trainer certification would be an asset.

EXPERIENCE
Minimum 3-5 years' relevant experience in coordination, capacity building, material development, curriculam mapping and MEL with NGOs.
Apply By:
HOW TO APPLY:
If you are interested in applying for this position, please apply here to upload your resume and cover letter.
While we thank all applicants for their interest, only those selected for interviews will be contacted. Shortlisting of applications will begin immediately and interviews may be held before the closing date.
Right To Play provides equal employment opportunities to employees regardless of their gender, race, religion, age, disability, sexual orientation or marital status. We offer a family-friendly environment that allows for flexible work arrangements in order to support staff diversity and ensure a healthy work-life balance.
We are a child-centered organization and committed to zero tolerance to all forms of violence against children, beneficiaries and staff.
Our recruitment and selection procedures reflect our commitment to the safety and protection of children in our programs. The successful candidate will be required to provide a satisfactory police record check as a condition of employment.
To learn more about who we are and what we do, please visit our website at www.righttoplay.com.