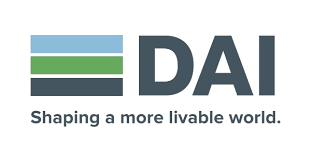 Pakistan Regional Economic Integration Activity (PREIA)
SHORT TERM CONSULTANT Human Resource Performance Management Specialist
Pakistan Regional Economic Integration Activity (PREIA)
1152 views
Posted date
30th December, 2021
Last date to apply
16th January, 2022
Category
Consultancy
Status
Closed
PAKISTAN REGIONAL ECONOMIC INTEGRATION ACTIVITY (PREIA)
SHORT TERM CONSULTANT
Human Resource Performance Management Specialist
BACKGROUND
The Pakistan Regional Economic Integration Activity (PREIA) is intended to further the development of the country's trade sector by improving Pakistan's competitiveness in international markets. The Activity is a key component of USAID Pakistan's overall economic development program and supports achievement of Development Objective #2 from USAID/Pakistan's Mission Strategy: "Improving Economic Status of Focus Populations." The PREIA project includes provision of targeted assistance to Pakistan Customs/FBR (Federal Board of Revenue), Government of Pakistan, in the form of interventions geared towards improving the conditions for international and cross-border trade and transit by simplifying and harmonizing border clearance and other related customs procedures. This includes provision of support to meet 'Category C' obligations under the WTO's Trade Facilitation Agreement (TFA). The WTO's TFA, amongst other trade facilitation measures, encourages member states to develop their trade related National Single Window (NSW).
A single window is a facility that allows parties involved in trade and transport to lodge standardized information and documents with a single-entry point to fulfill all import, export, and transit-related regulatory requirements. If information is electronic, then individual data elements should only be submitted once. The NSW will help reduce the time and cost of doing business in Pakistan and make trade related business processes more efficient, transparent and consistent.
At the same time, however, establishing a single window is a complex process that amongst other things involves the operationalization of a fully functional lead entity. To provide support in this area, USAID|PREIA had earlier contracted M/S BDO Ebrahim in 2020 to assist FBR/Customs with the establishment of the PSW Company – a public sector entity responsible for the development, implementation and maintenance of Pakistan's NSW. Subsequently, the activity was completed and the PSW was incorporated by SECP under section 42 of the Companies Act 2017 as a non-profit public sector company.
In continuation of its support for organizational development of the PSW company, USAID PREIA is seeking the services of a competent Consultant/Short-Term Technical Assistant (STTA) to assist the PSW with strengthening its human resource functions by introducing a robust appraisal system.
OBJECTIVES AND SCOPE
The objective of this consultancy to seek the services of a Human Resource professional that will be responsible for design and management of the PSW's Human Resource Performance Management System (HRPMS). The resource will be responsible to design, develop, implement, monitor and measure performance within the system.
TASKS (PERFORMANCE REQUIREMENTS)
The consultant will:
Study international best practices in performance management and accordingly design system.
Develop realistic and measurable performance indicators (KPIs) for each function within the organization and its board of directors.
Design performance measurement cards for all required positions by reviewing and studying the developing performance and target standards for each standard as per PSW's objectives.
Advise the PSW's Senior Management on the policies and procedures necessary to advance individual performance in alignment with business objectives of the Company.
In consultation with senior management, develop the PSW's philosophy of human performance improvement.
Advises departments on competency-based management systems.
Develop policy manual to cover the human performance management system.
Design and develop PSW Promotion Policy based on the performance benchmarks as per best practices.
Design and develop training material based on the new appraisal system.
Align compensations and benefit systems with performance appraisals.
Develop strategy for continual improvement of the Performance Appraisal systems.
Designs and implement a staff training and consultation program to familiarise all employees of the PSW with the HRPMS system.
Work in coordination with all the departments to establish a system of tracking career progression from goal setting/KPIs, for end of year evaluations to support individuals, teams and overall organisational performance.
To provide focus and alignment between the organization's goals and the employee's job.
REQUIRED DELIVERABLES
The consultant will perform the given tasks in the following manner:
Submit an initial Inception Report to include the list of tasks to be performed, detailed proposed methodology and a work implementation plan;
Development of KPIs for the organization and its board of directors;
Submit the first drafts of HRPMS framework as agreed with the PSW;
Finalise the HRPMS framework through continuous deliberations and discussions. Subsequently, the consultant would submit the final drafts of HRPMS to PSW and USAID PREIA for approval;
Develop a Performance Management and Promotion Policy which will become part of HR Manual of PSW;
The consultant will design and conduct HRPMS capacity development (training) workshops for all employees of PSW in Islamabad and Karachi;
The consultant will conduct the first appraisal exercise under supervision of the head of HR PSW; and
viii. The consultant would finalize HRPMS based on feedback collection from the first appraisal.
QUALIFICATION AND EXPERIENCE
Eligible Consultants should have the following qualifications and experience:
A Bachelor's degree (or higher) in Human Resources, Business Administration, management, learning and development, or related field required;
Experience of application of Enterprise Resource Planning (ERP) systems such as SAP for organizational functions is mandatory;
Minimum of five (5) years of experience in Human Resources related areas such as Performance Management, Career Development, Talent Management, HR Policy, Recruitment, or a combination of the above is required.
Demonstrable experience of working with the public sector, corporate sector and international intergovernmental organizations on implementing best practices in HR;
Prior experience of capacity development (conducting trainings, workshops, etc.) in the area of Performance Management is highly desirable.
Knowledge about the international best practices of Performance Management systems.
Human Resource related certifications would be preferred.
BASE OF OPERATIONS:
Islamabad, Pakistan (flexible). USAID PREIA will cover all travel related expenses.
REPORTING:
The Consultant will report to CEO Pakistan Single Window (PSW) under supervision of USAID PREIA.
ESTIMATED COMPLETION TIME:
The assignment is expected to be completed over a period of 6 months to the satisfaction of the PSW. The expected LOE for the activity is 132 staff days.
The terms and conditions of the contract shall apply for the duration of the contract, beginning on the date of this assignment, or the actual date of commencement of the work whichever is earlier.
SELECTION CRITERIA
| | |
| --- | --- |
| A minimum of five years of experience in management of Human Resource functions with emphasis on employee appraisal system, training and development, instructional design, organizational development, and/or other related skills. | 20 |
| Knowledge and experience of applications of ERP systems (SAP) for Human Resource functions. | 20 |
| An advanced degree (Bachelor's or higher) in Human Resources, Business Administration, management, learning and development, or related field; | 20 |
| Demonstrated knowledge of principles and methodology involved in the design, implementation, management, and evaluation of human resource programs. | 20 |
| Excellent written and verbal English and Urdu Language skills | 20 |
PAYMENT SCHEDULE
The consultant will be paid as per the deliverables and the no of days worked.
Apply By:
Please send your CV and letter of interest to [email protected]
by January 16, 2022.
Only short-listed candidates will be notified. No phone inquiries, please.