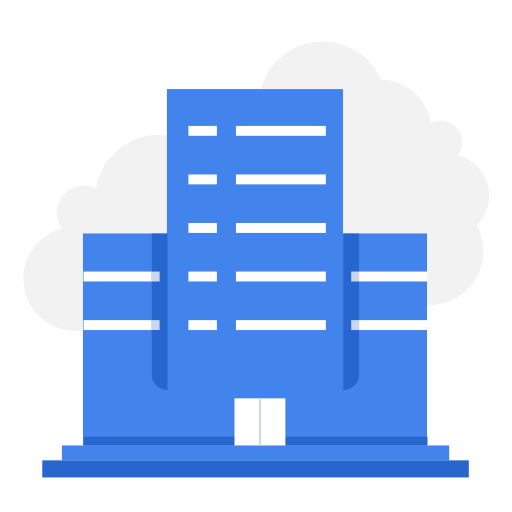 Palladium Pakistan (Pvt.) Limited
Organizational, Technical, and Performance Assessments of the Human Development Activity (HDA) Implementing Partners in Pakistan
Palladium Pakistan (Pvt.) Limited
899 views
Posted date
23rd December, 2021
Last date to apply
17th January, 2022
Category
Community & Social Services
Type
Contractual
Positions
1
Status
Closed
Introduction
NPI EXPAND: The New Partnerships Initiative (NPI) Expanding Health Partnerships- NPI EXPAND is a global, 5-year (2019-2024) U.S. Agency for International Development (USAID)-funded project that supports locally driven efforts to increase the availability and utilization of high-quality health services. NPI EXPAND invests in new and underutilized local partners (NUPs) and strengthens their capacity to strategize, plan, and implement programs with USAID funds. Enhanced participation of capable local organizations to increase demand for and to deliver high-quality, high-impact services will enable governments to meet crucial goals equitably and sustainably. NPI EXPAND will also catalyze opportunities to scale up innovative interventions by strengthening the capacity of NUPs with varying levels of capabilities and exposure to USAID.
Human Development Activity (HAD): NPI EXPAND is implementing the Human Development Activity (HDA) in Pakistan. HAD is a US$15M USAID-funded activity (2021-2024) striving to improve service access, quality, and uptake in education and health, with a focus on Khyber-Pakhtunkhwa (K.P.) Province. Family planning, and maternal, newborn, and child health are the priority HAD focus areas. The primary beneficiaries are disadvantaged women, girls, children, and newborns in K.P. HDA's result areas include 1) Access to basic health and education services increased, 2) Quality of basic health and education services improved, and 3) Civic engagement on accountability for the delivery of quality education and health services increased.
With a strong emphasis on local capacity strengthening, HDA will use a significant percentage of its funds to award sub-grants to local non-governmental organizations. HDA will provide grants and tailored capacity assistance to local organizations in line with a Results Framework emphasizing increasing the use of high-quality services through improved service access and quality. The project's results align with high-level K.P. policy aims to enhance service access and quality, cross-sectoral collaboration, civic engagement in services, and partnerships with non-governmental actors. Through a co-creation and pre-selection process, NPI EXPAND has collaborated with other HDA stakeholders to select 5 local organizations for capacity strengthening.
NPI EXPAND's capacity development approach comprises detailed organizational assessments to identify gaps in the capacity and performance of an organization and the implementation of a variety of capacity strengthening activities to address prioritized capacity gaps. NPI EXPAND has customized organizational capacity assessment (OCA), technical capacity assessment (TCA), and organizational performance index (OPI) to implement the assessments. NPI EXPAND plans to implement the baseline OCA, TCA (for family planning), and OPI for five local organizations involved in the HDA activity in Pakistan.
Purpose:
Palladium seeks a local firm or organization to implement the baseline organizational, technical, and performance assessment of an initial 5 local organizations in Pakistan. The firm will use NPI EXPAND's OCA, TCA (for either education, family planning, maternal, newborn, and child health-MNCH, or Social Accountability), and the OPI tools to implement this assessment.
Scope of Work:
The firm or organization selected to provide these services will use the NPI EXPAND capacity assessment approach and tools to implement the assessments. Each assessment will require teams of 2-3 persons to implement based on the competencies and skills required. The proposed assessment team must include a family planning expert to address the family planning technical area. NPI EXPAND will induct the service provider about the capacity assessment tools and process. The service provider will work under the supervision of NPI EXPAND's County Team Lead for Pakistan and with technical oversight by NPI EXPAND's Capacity Development Director.
Following are the specific tasks that NPI EXPAND anticipates the service provider will perform in line with the purpose of this consultancy:
Attend an induction session about NPI EXPAND's capacity assessment approach and tools. The induction session will be either a virtual or in-person attendance meeting. Following the induction session, NPI EXPAND staff will coach the service provider to implement the initial 1-2 assessments.
Convene introductory meetings with each organization to discuss the purpose and scope of the assessment.
Plan the assessment schedule jointly with each organization and NPI EXPAND staff in Pakistan. Circumstances may force the service provider to implement some of the assessments virtually due to security risks in Khyber-Pakhtunkhwa (K.P.) Province, where most organizations are based.
Implement the assessments, which will comprise reviewing documents, focused discussions with the management and staff of the organizations, and completion of scoring using the OCA, TCA, and OPI tools.
Enter the data collected into the NPI EXPAND's online capacity development database.
Analyze the baseline assessments data and prepare summary reports.
Prepare a preliminary report (separate for each organization) and convene meetings involving staff from each organization and NPI EXPAND to discuss the assessment findings and prioritize capacity strengthening needs.
Prepare final reports (separate for each organization) incorporating input from each organization's management and NPI EXPAND. The service provider will prepare a report using a format that NPI EXPAND will recommend.
Deliverables:
The main deliverables of this consultancy are:
An assessment schedule agreed on with each of the 5 organizations and NPI EXPAND – five assessment schedules.
A capacity assessment report integrating the OCA, TCA, and OPI findings and recommendations. The service provider will prepare a separate report for each of the 5 organizations.
Period of Consultancy and Level of Effort:
NPI EXPAND estimates that for each organization, the assessments will take a total of 15 days (6 days for OCA, 5 for TCA and, 4 for OPI). This time estimate covers preparations, actual assessment, data analysis, and reporting. The estimate does not include the time the service provider would spend on travel and other logistics to the sites where these organizations will be based. The tentative period of performance is January 15-March 31, 2022.
Eligibility:
The firm or organization eligible for this assignment must satisfy the following characteristics:
A firm or organization incorporated and operates in Pakistan.
A firm or organization with experience in Pakistan, especially Khyber-Pakhtunkhwa Province, will be preferred.
Has experience working with projects funded by USAID and other U.S. Government agencies.
Has experience in providing capacity development technical assistance to non-governmental organizations (NGOs, FBOs, CBOs, etc.), preferably in the health sector.
Has experience conducting participatory organizational assessments of local non-profit organizations, preferably using capacity assessment tools developed for USAID programs such as the Organizational Capacity Assessment Tool (OCA) and Organizational Performance Index (OPI).
Has capacity and experience to facilitate online workshops and discussion sessions.
Can work in both Urdu and English and can prepare clear reports in English.
Application Requirements and Submission Procedure
All applications must include the following:
Not more than 10 pages technical proposal describing the overall approach to the capacity assessment
Not more than 2 pages budget proposal outlining the prices for each assessment.
A firm's profile highlighting similar assignments the firm has undertaken in the past and its experience in Pakistan.
Detailed C.V.s of the proposed personnel
A copy of the registration certificate
Reference letters from at least three past clients offered similar services.
Evaluation Criteria:
Palladium will evaluate applications based on the following criteria:
Proposed technical approach – 40%
Experience in similar assignments and qualification of proposed personnel – 20%
Experience in Pakistan – 10%
Prior experience with USAID projects or other USG grants – 10%
Financial and operational viability – 20%
Apply By:
Application Instructions:
NPI EXPAND invites interested service providers to send their applications to [email protected] by January 17, 2022, 5 PM, U.S. Washington DC time. Any questions or clarifications should be sent to the above email address no later than January 10, 2022.