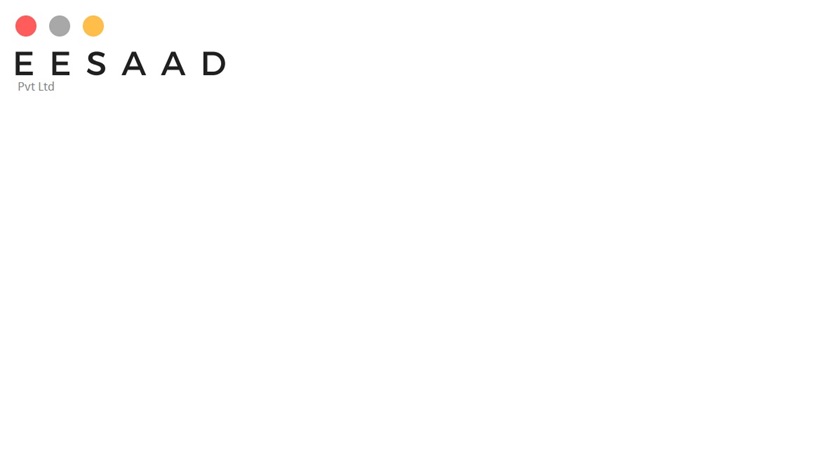 EESAAD Pvt Ltd
EESAAD Pvt Ltd
375 views
Posted date
15th April, 2022
Last date to apply
15th May, 2022
Category
Software Development
Type
Full Time
Positions
1
Status
Closed
| | |
| --- | --- |
| Job Title:Lead Full Stack Engineer | Salary Range: |
| Department:Engineering | Location:Islamabad |
| Reporting To: | Shift:Morning |
| Date of Application Submission: | Industry: |
| JobType: Permanent | |
About Us:
EESAAD is a growing conglomerate and has the capacity of providing end to end solutions in the fields of Healthcare IT, Data Centre Infrastructure, IT System and Security Audits, Oracle ERP Service and B2B SW Platforms.
We are known for excellence in a diverse range of markets. Our extensive experience in each and every realm is driven by the breadth and depth of our qualified teams, all of who take pride in doing the best possible for our clients. We exist to improve the lives of people, businesses and communities through innovation in areas we operate, contributing to national growth.
Innovation is one of EESAAD core values. We are an equal opportunity employer and welcome people of different backgrounds, experiences, abilities and perspectives.
Job Role:
Candidate should be comfortable around both front-end and back-end coding languages, development frameworks and third-party libraries. Ability to take ownership and write technical proposals and guides. You should also be a team player with a knack for visual design and utility.
Job Responsibilities:
Following are the primary responsibilities but not limited to in:
·         Work with development teams and product managers to ideate software solutions
·         Design client-side and server-side architecture
·         Build the front-end of applications through appealing visual design
·         Develop and manage well-functioning databases and applications
·         Write effective APIs
·         Build features and applications with a mobile responsive design
·         Work with business teams and analysts
Job Specifications:
Qualifications:
·      Bachelor's or Master's degree in Computer Science or related technical subjects
Trainings/Certification/Diploma:
Experience:
·      3 - 5 years proven experience as a Full Stack Developer or similar Engineering role
·      Experience in building scalable Web applications
·      Node - Experience creating Restful API
·      MongoDB -Experience creating complex documents and/or high volumes of data
·      Experience writing npm libraries - a plus
Knowledge/Ability/Skills:
·      Familiarity with MERN / MEAN stack
·      Familiarity with Cloud services a plus.
·      Familiarity with databases (e.g. MySQL, MongoDB), web servers (e.g. Apache) and UI/UX design
·      Express Js ,React/Angular
·      Excellent communication and teamwork skills
·      Great attention to detail
·      Organizational skills
·      An analytical mind
·      Ownership
Requirements
---
Requires a minimum of years of qualification
Related
---